Here's The Huge Sin You Are Committing When Making Tofu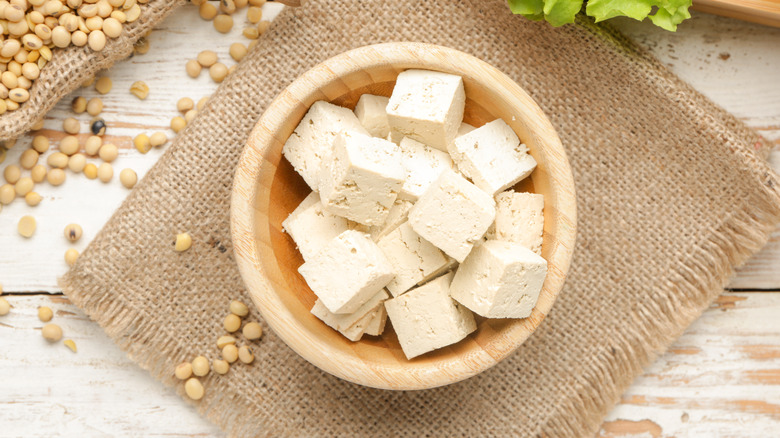 Shutterstock
As an ingredient, tofu is endlessly versatile. In fact, it's so versatile that you could eat tofu every day and still find new ways to consume it. Tofu is made from soybeans, and it's an easy way to add something healthy into your diet, especially as a meat substitute. There are, though, some ways you can mess up when making tofu. 
Still, tofu is worth giving a shot, especially if you're someone who loves to try new things. According to Veg News, some perfect ways to make tofu include frying, scrambling, grilling, baking, and putting it in soup. Of course, you can also always rely on marinating it before using it in other applications. Tofu is rather bland by itself and thus has the ability to act as a sponge for other flavors. This, in addition to its ability to be cooked in so many ways, is what makes it so versatile. 
Moreover, you must understand the different varieties of tofu. According to Allrecipes, the two main types of tofu are silken and regular. "Silken tofu is undrained and unpressed tofu that has high water content," explains Sofia Norton, RD. Meanwhile, on regular tofu, she explains, "It is usually sold as soft, firm, and extra firm and soft tofu can be used in the same way as silken tofu, while firmer types are best for soups, stir-fries, tofu scramble, [and more]." 
Using the wrong type of tofu can lead to a dish disaster, so always double check your tofu before you cook.
Pressing tofu is key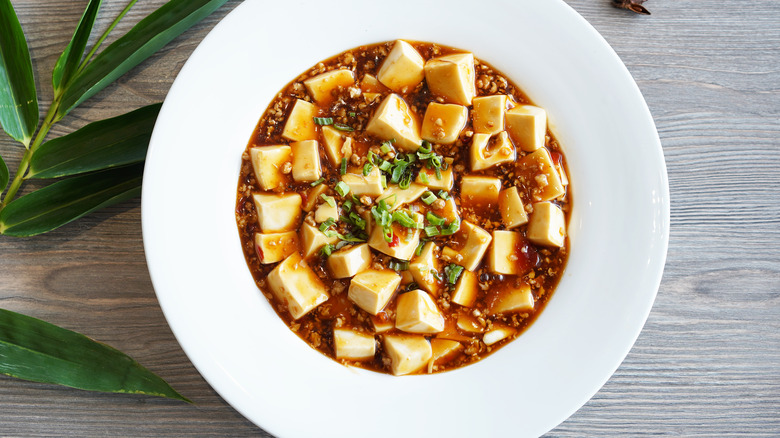 Shutterstock
While it's important to understand the type of tofu you're using and the type your recipe calls for, there are also other simple mistakes you can make when cooking it. These mistakes include using flour on your tofu instead of starch and not seasoning it enough. Tofu can handle an exorbitant amount of seasoning, and it requires starch instead of flour when frying because flour will just make it soggy rather than crispy (via Allrecipes). Instead, try potato or corn starch.
Other smaller mistakes include cutting your tofu into too large pieces and using oil in your marinades, according to Taste of Home. Tofu will cook better if cut small, and oil-based marinades won't flavor your tofu well because of tofu's high concentration of water. Instead, try using vinegars, lemon juice, and other non-oil based liquids in your marinades.
Ultimately, though, the biggest sin you can commit when cooking tofu is not draining and/or pressing it. Tofu has so much water in it that you must drain it at a minimum to remove some water (via Taste of Home). Better yet, though, press it with a book or a pan with a towel in between your object and the tofu. Tofu can take a hard pressing without losing its structural integrity. You want to remove as much water as possible, especially for cooking methods like frying that involve oil.
These tips should lead you to delicious tofu every time. Happy cooking!