The Important Reason The Olympics Are Reconsidering A Swim Cap Ban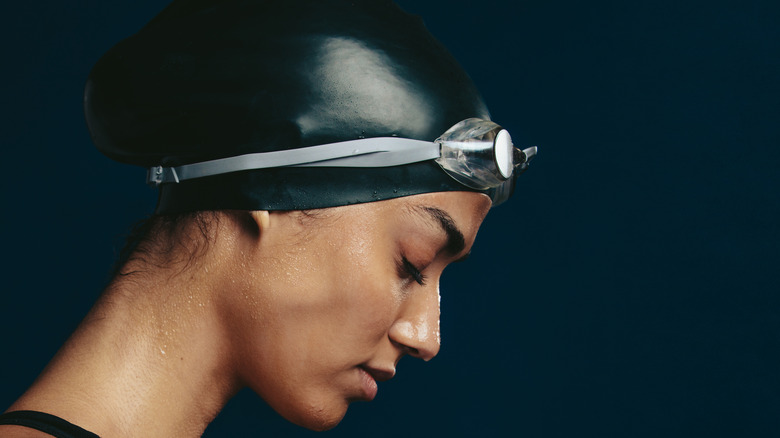 Shutterstock
FINA, the governing body of water sports, made a controversial decision to ban a certain type of swim cap made for the natural hair of Black athletes from the 2021 Olympics (via Today). Now, the organization is reconsidering allowing Soul Caps to be allowed in Tokyo after a swift backlash accompanied their decision.
According to Swimming World, a Change.org petition, which has over 43,000 signatures at time of writing, asks FINA to allow swimmers to wear Soul Caps. In part the petition reads, "Young black swimmers are 'disappointed and heartbroken' by a decision to ban a swimming cap from the Olympics that's made to cover their hair. Soul Cap makes swimming caps to fit over and protect dreadlocks, afros, weaves, hair extensions, braids, and thick and curly hair."
In a statement, FINA noted, they are "committed to ensuring that all aquatics athletes have access to appropriate swimwear for competition where this swimwear does not confer a competitive advantage." The organization added, "FINA is currently reviewing the situation with regards to 'Soul Cap' and similar products, understanding the importance of inclusivity and representation."
Twitter has a lot to say about the swim cap ban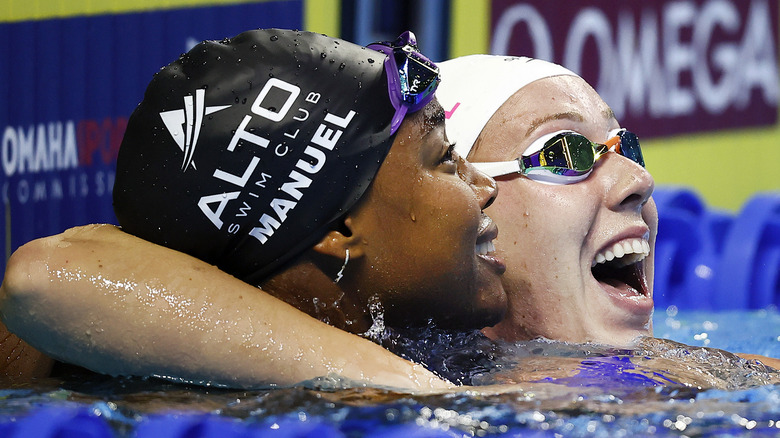 Tom Pennington/Getty Images
In response to the controversy, the Twitter account for Sport England stated, "Another reminder of the barriers that still exist that prevent many from taking part in sport. A commitment to inclusivity means understanding these barriers & doing everything possible to remove them – a responsibility all sports must take seriously."
Author Marjorie Blackman tweeted, "Let's hope the governing body reaches a more inclusive decision on this one." Endurance swimmer Lewis Pugh tweeted, "Sport should be inclusive and non-discriminatory. This decision flies in the face of the Olympic Oath... and common sense."
For its part, Soul Cap shared via Twitter, "Thank you to all the swimmers who have given their thoughts and experiences when it comes to the barriers to swimming – it's time for change #SwimForAll."
At time of writing, no official reversal of the decision had been made.