Jen Psaki Has Harsh Words For The GOP's Stance On Vaccines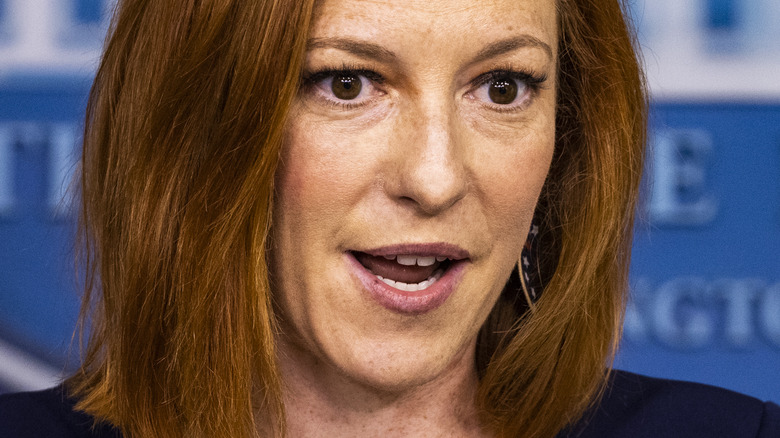 Bloomberg/Getty Images
White House press secretary Jen Psaki isn't known for mincing her words when she feels strongly about something. She let it fly again during the Friday press briefing when a reporter asked her about President Joe Biden's comment about the need to go door-to-door in order to push more people to get vaccinated, particularly since some in the  GOP appeared to have taken the comment and pushed it in a direction it was never meant to go.
Case in point, Ohio Rep. Jim Jordan who tweeted: "The Biden Administration wants to knock on your door to see if you're vaccinated. What's next? Knocking on your door to see if you own a gun?" In a letter to the South Carolina state health department, South Carolina Gov. Henry McMaster also called on his state department to refrain from using "door to door tactics" because "A South Carolinian's decision to get vaccinated is a personal one for them to make and not the government's ... Enticing, coercing, intimidating, mandating, or pressuring anyone to take the vaccine is a bad policy which will deteriorate the public's trust and confidence in the State's vaccination efforts" (via The Associated Press).
To address comments like these, Psaki called out the GOP saying, "The failure to provide accurate public health information, including the efficacy of vaccines and the accessibility of them to people across the country ... is literally killing people, so maybe they should consider that" (via The White House).
COVID case numbers are ticking upward again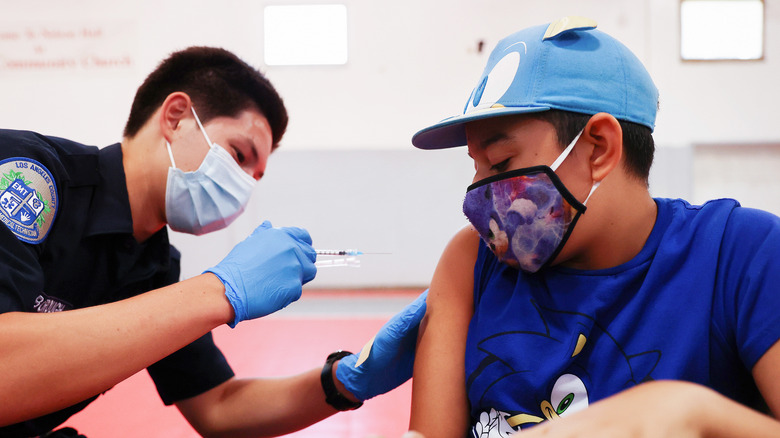 Mario Tama/Getty Images
Jen Psaki also had harsh words for GOP members like Jim Jordan and Gov. McMaster who went all-in to criticize the vaccination outreach, saying, "This is grassroots volunteers, this is members of the clergy, these are volunteers who believe that people across the country, especially in low-vaccinated areas, should have accurate information, should have information about where they can get vaccinated, where they can save their own lives and their neighbors' lives and their family members' lives ... and we've seen an impact in states where there are lower vaccination rates" (via The White House).
The Biden administration has every right to be concerned. After months of seeing case numbers decline, the CDC says it is not only seeing the number of new infections go up, but nearly 52% of all new infections overall involve the very contagious delta variant. CDC director Rochelle Walensky points out that in some parts of the country like the Midwest and the upper Mountain where vaccine percentages are low, that percentage is closer to 80% (via USA Today).
People remain conflicted over whether or not to vaccinate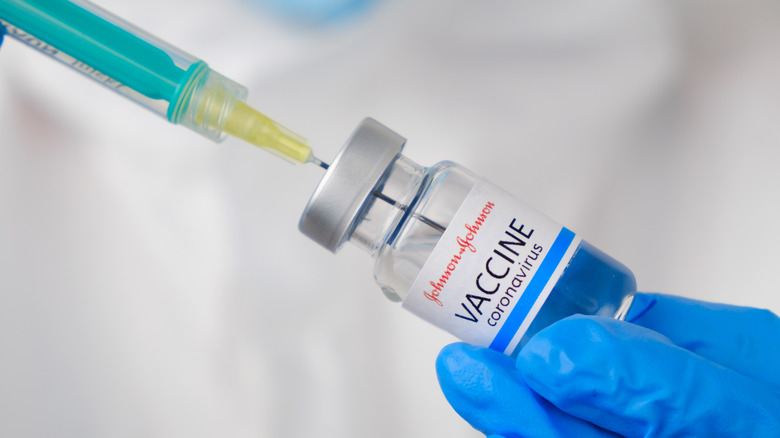 Shutterstock
Walensky is also pointing to what she's calling "new and concerning trends" involving a rise in the number of coronavirus cases, with Johns Hopkins University data showing that 31 states have more new infections today than it did before (via USA Today). The rise of the delta variant has been so concerning that California has revived mask requirements in certain areas (via NBC Bay Area).
A joint poll conducted by The Washington Post and ABC News shows that the decision to vaccinate continues to be determined along political lines. While 86% of Democrats have had at least one shot, 45% of Republicans have done the same. Meanwhile, 60% of the unvaccinated also believe the government is talking up the dangers of the delta variant. Most of those who don't believe in the need to vaccinate live in states where there is a Republican majority. More than 600,000 people in the United States alone have died of COVID, and 34 million were sickened by it thus far.