These Trader Joe's Products Are Identical To Their Big-Brand Counterparts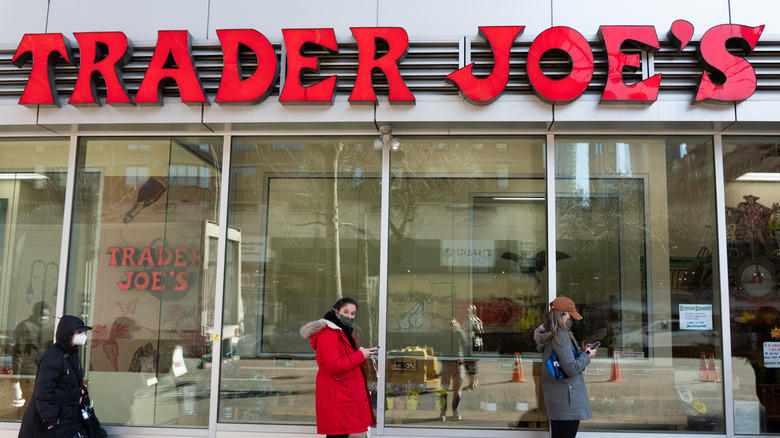 Noam Galai/Getty Images
The national grocery chain Trader Joe's has won a special place in the hearts of costumers who want high-quality products without the price that comes with big-brand names. Trader Joe's has several products that customers claim taste the same as other big-brand products, and in some cases, they are correct. The grocery chain often buys directly from suppliers to obtain the lowest prices possible. This means that Trader Joe's is sometimes buying from the same suppliers that work with big-brand names to create the products you love (via Trader Joe's). 
You might be wondering, what are the Trader Joe's products that are identical to their big-brand counterparts? The range includes everything from pistachios to granola. Trader Joe's is very secretive about their suppliers but documented instances where other companies issued product recalls over health concerns can give us an idea of what suppliers work with big brands and Trader Joe's (via Eater).
Recalls at Trader Joe's have been key to finding out which products are the same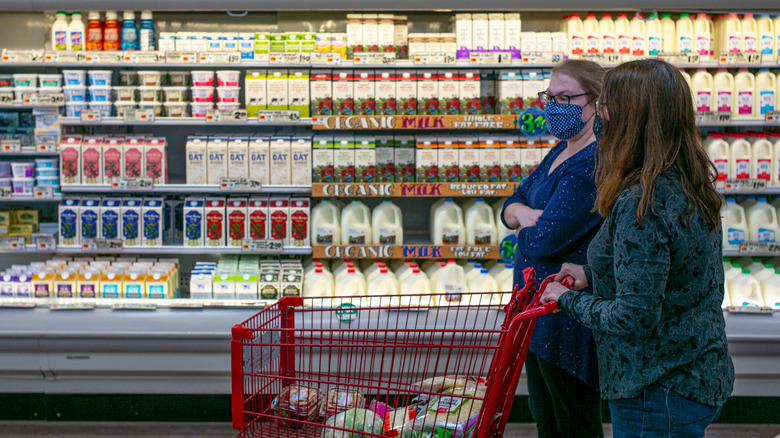 Robert Nickelsberg/Getty Images
Thanks to a 2016 pistachio recall, we know that Trader Joe's pistachios are the same as the ones by Wonderful Pistachios, per CBS News. Wonderful Pistachios recalled the pistachios sold under the brands Trader Joe's, Wonderful, and Paramount Farms over salmonella incidents. 
Wildway's grain-free granola, meanwhile, also has the same supplier as Trader Joe's grainless granola. In 2017, Wildly LLC issued a recall for its branded granola Wildway and for Trader Joe's granola due to listeria concerns, indicating the products come from the same source (via Food Safety News). Another listeria recall let us know that Trader Joe's Organic Super Sweet Cut Corn is the same one as the one sold by ConAgra Foods, per Moneywise.
While some products have been confirmed to come from the same supplier, other Trader Joe's products just have the same identical ingredients as their big-brand counterparts. This is the case for Trader Joe's pita chips and Stacy's Simply Naked Pita Chips, and Trader Joe's dark chocolate pretzels and Snack Factory's dark chocolate pretzels, according to an investigation by Eater.
Trader Joe's items tend to be cheaper than their big-brand counterparts so getting the TJ version of your favorite snacks might be a great deal.