What Really Inspired Vanessa Hudgens And Madison Beer's Skincare Line, Know Beauty
Shutterstock
We don't know about you, but we're totally stoked about the launch of Vanessa Hudgens and Madison Beer's brand-new skincare line Know Beauty.
"The biochemistry in our bodies is a little complicated. But skincare? That should be simple," according to Know's official website. "We're the only brand that combines your lifestyle factors with your genetics, to build a more intelligent routine. It's caring for your skin today, and future-proofing it for tomorrow."
Hudgens and Beer collaborated with chief medical officer and dermatologist Dr. Karen Kagha on the line, which focuses on individualized skincare. "We both have had such a long skincare journey," Hudgens told Harper's Bazaar, referring to herself and her longtime friend Madison Beer. "We were like, 'There should be an easier way to approach skincare, something that allows you to know what is right for your personal skin, because it's different for everyone.'" So, that's exactly what they set out to do.
The process of getting the right products is both simple and affordable. Per Elle, the first step is to send in a cheek swab using a kit provided by Know, which is then analyzed under seven categories including skin elasticity, sensitivity, and hyperpigmentation. Then you'll take a simple lifestyle quiz and Know will send you a skincare routine based on your results. The best part? It's totally affordable, with the products ranging in price from $20 to $50.
The mission of Know Beauty is personal to Vanessa Hudgens and Madison Beer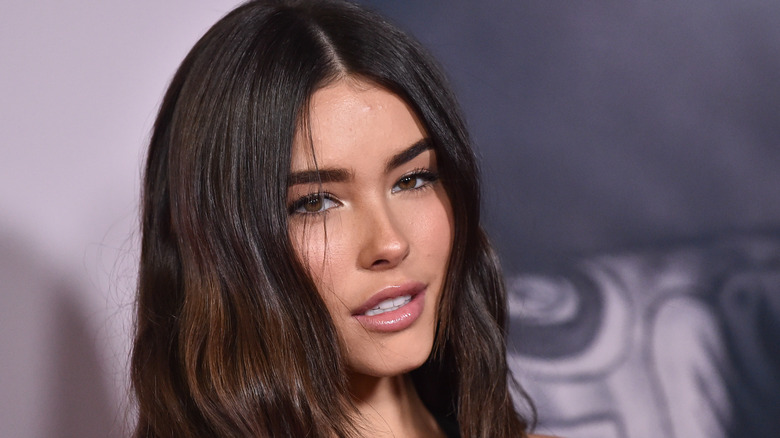 Shutterstock
It's easy to forget that our celebrity style icons deal with insecurities, too. In fact, Know Beauty's mission and approach to skincare was inspired by Hudgens' and Beer's own insecurities about their skin.
Per Byrdie, both have tried a wide variety of skincare treatments, ranging from expensive products to DIY endeavors. With Know Beauty, the goal was to eliminate the trial-and-error period of figuring out the best skincare routine for each individual.
"[W]e both had tedious skincare journeys. A part of that was understanding our own personal skin. We've both done diagnostic tests in the past, but nothing had really given us the answers that we were looking for," Hudgens told Byrdie. "So, we put our heads together to create something that was accessible to everyone — to know their personal skin and what will work for them."
For her part, Beer told the outlet that her inspiration was feeling "in the dark" when it came to finding the right skincare regimen. "[T]here was no real guidance," she said. "I wish I could jump into a time machine and give advice to my younger self — to give her some clarity and guidance. That was the real inspiration. It was truly going through it myself and thinking, 'I really want something out there that could hopefully provide people with more answers.'"