Why Prince William's Statement Following The Euro Finals Has Twitter Divided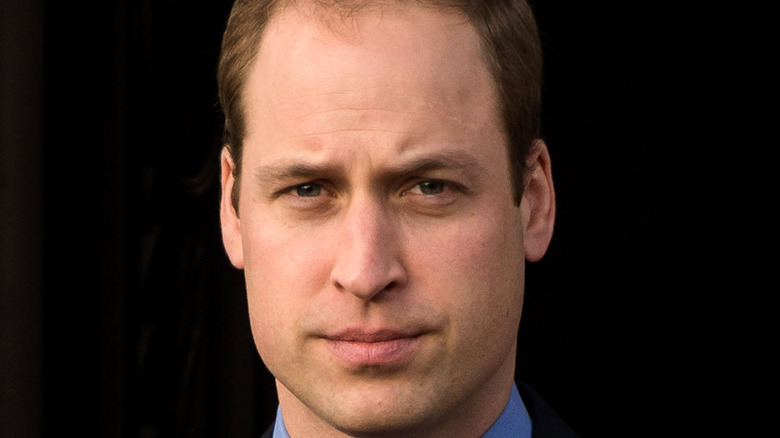 Richard Stonehouse/Getty Images
Prince William has spoken out against the racist abuse directed at Black soccer players following England's defeat by Italy at the Euro 2020 final on Sunday, July 11, 2021. According to the BBC, England team players including Marcus Rashford, Jadon Sancho, and Bukayo Saka received a wave of racist abuse on social media after the England squad lost out on victory during an intense penalty shoot-out.
In a statement posted on the official Duke and Duchess of Cambridge Twitter account, William said, "I am sickened by the racist abuse aimed at England players after last night's match." The heir to the throne's post went on to say that the actions taken on social media against the players was "abhorrent behaviour" that needed to cease immediately. "All those involved should be held accountable," the post concluded. 
Shortly after posting the tweet, William and his post were flooded with messages of support. "Another example of why you will make an exemplary King! Bravo HRH The Duke of Cambridge," one Twitter user wrote, while another follower added, "Well said Sir. You echo the feelings of the vast majority of this country." But other Twitter users weren't so taken by the prince's words. 
Many Twitter users were unhappy with Prince William's statement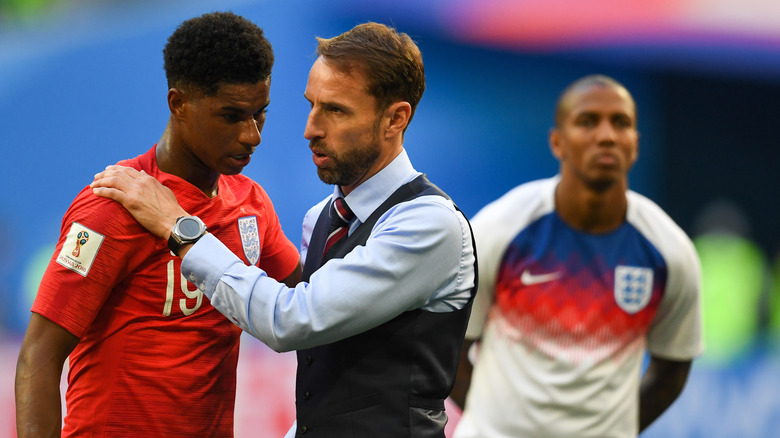 Shutterstock
Despite the many positive messages left on his Twitter post, Prince William also faced an influx of comments from users who were unhappy with the statement. Some went as far as accusing the senior royal of not calling out racism and online abuse within his own family, specifically referencing Meghan Markle and the unfair treatment she experienced at the hands of the press and social media. "But you let your sister-in-law be abused for years," one user alleged, while another wrote, "Oh wow, you recognize it on the pitch but not in your own family?"
Elsewhere, other Twitter users also called on William to call out Prime Minister Boris Johnson and other senior members of the British government, with some alleging that the government has perpetuated racism within their immigration policies. "Does that include PM and Home Office Secretary that both endorsed the right to boo people protesting racism?" one user tweeted at William. 
Per the BBC, the Metropolitan Police force announced on Monday, July 12, 2021 that they are investigating any racist abuse directed at England players online, adding that "it will not be tolerated." The England team manager, Gareth Southgate, explained that racism in any form is "just not what we stand for."
"We have been a beacon of light in bringing people together, in people being able to relate to the national team, and the national team stands for everybody and so that togetherness has to continue," Southgate said in a statement.