Blink-182's Mark Hoppus Shares Ominous Health Update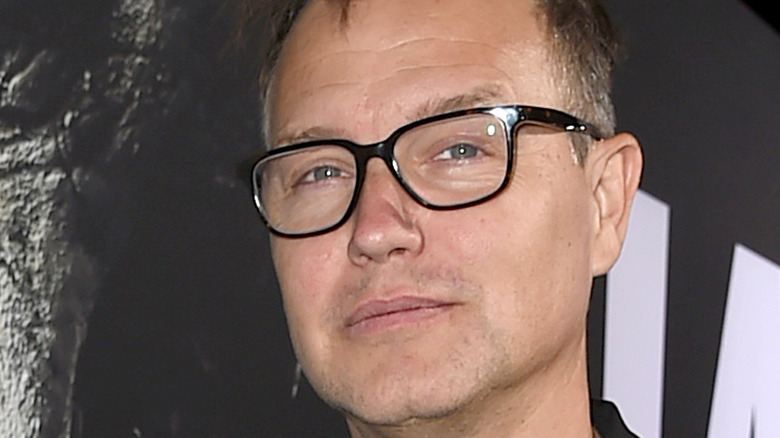 Kevin Winter/Getty Images
Beloved punk rocker and Blink-182 legend Mark Hoppus shocked millions of fans the world over when he revealed back in June that he'd secretly been battling cancer for months. Taking to Twitter to share an uncharacteristically somber post, the iconic bassist and singer, whose biggest hits include goofy anthems "What's My Age Again?" and "All the Small Things," acknowledged he'd been undergoing chemotherapy treatments for three months already. Hoppus noted he still has "months of treatment ahead of me." The Blink-182 star also admitted, "It sucks and I'm scared, and at the same time I'm blessed with incredible doctors and family and friends to get me through this." 
Hoppus sent love to his fans and expressed hope everybody could be together again at a show someday soon. As The Guardian notes, Hoppus formed Blink-182 in the mid-1990s alongside former frontman Tom DeLonge and former drummer Scott Rayner, who was later replaced by Kourtney Kardashian's beau, Travis Barker. Hoppus also has an ongoing side project, Simple Creatures, with All Time Low frontman Alex Gaskarth. Support flooded in from all over the music world after Hoppus made his announcement, with DeLonge himself gushing, "He is strong, and a super-human who is pushing through this difficult obstacle with a wide-open heart." 
Hoppus' latest update, however, has people concerned.
The punk rock bassist is ready to beat this thing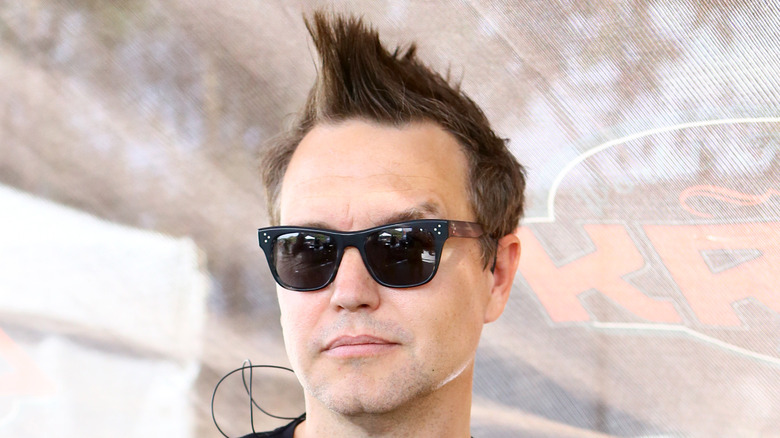 Gabriel Olsen/Getty Images
Again taking to Twitter, Blink-182's Mark Hoppus shared a frank update on his initial diagnosis. "Apologies if I'm oversharing but it's so surreal to think that this week I'll take a test that may very well determine if I live or die," he began the post. Hoppus went on to thank everybody who's sent "positive thoughts and encouragement," noting the support means everything to him and promised to read everything that was sent to him. Regardless of how tough things might seem, the relentlessly upbeat bassist advised he's confident he will "kick cancer's ass directly in the nuts" — which sounds just like a Blink-182 lyric — whether it means continued chemotherapy or a bone marrow transplant. 
In keeping with his remarkable frankness, Hoppus shared an image of the tumor, which is located around his shoulder, circling the affected area. Likewise, when it came time to celebrate Independence Day, Hoppus shared a photo of himself, head newly shaven but iconic cheeky smile still in place, writing, "The Cancer Haver wishes you all a very happy Fourth of July weekend." 
Suffice to say, no matter how dark the road ahead, the Blink-182 star refuses to adopt a negative outlook alongside it.