The Natural, Textured Haircut That's On Trend For Summer 2021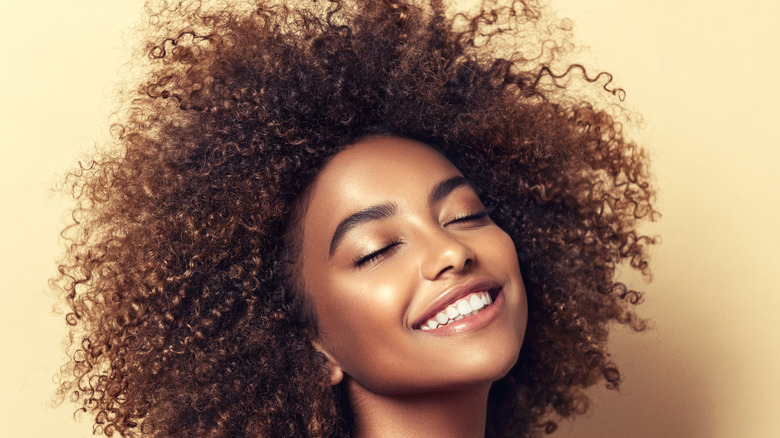 Shutterstock
During the COVID-19 pandemic, people were stuck at home, working remotely, and visiting hair salons less frequently. Many, in fact, did not even want or need to fix their hair, leading to new hair trends that have rolled over to 2021. In particular, wearing locks in a natural and textured way is oh-so cool right now.
"People are really headed back to wearing their natural texture and steering clear of keratin and chemicals," said dry cutting specialist Dhiran Mistry, who works at David Mallett New York, to Byrdie. For example, celebrities such as Kerry Washington, Tracee Ellis Ross, and Taraji P. Henson have been showing off natural hairstyles recently.
There are benefits to this trend, as well: This saves time and money, as one does not have to focus on styling at home and/or visiting a hairstylist, and it is good for tresses, giving them a break from heat, color, and products.
There are specific ways to take care of natural hair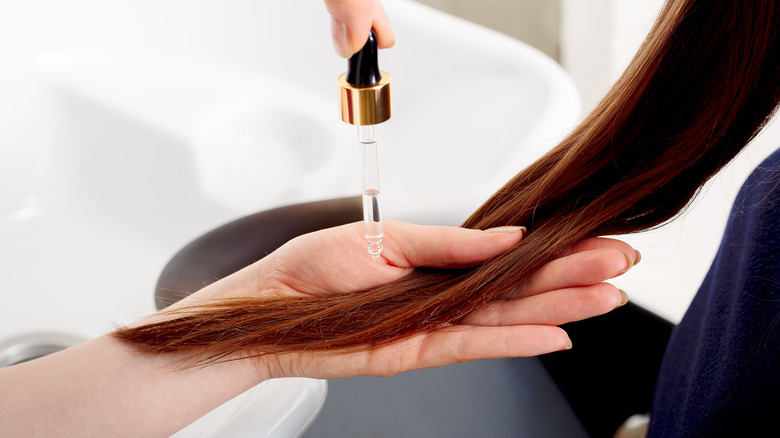 Shutterstock
While natural, textured hairstyles and haircuts can cut down on the time spent getting ready and the money spent at a salon, care is still important. InStyle broke down the different types of natural locks and received insight from celebrity hairstylists Lacy Redway and Ursula Stephen on how to best treat these various groups.
Type 1 ranges straight to a slight wave and does not require much product. Type 2 hair includes beach waves and loose curls, and things like salt spray and leave-in conditioner are good here. Curls, such as loose ones and ringlets, are classified as Type 3, and this type needs a good amount of moisture. Tight ringlets and coils are some of the textures included in Type 4, and this hair type can be dry, making hydration key.
Stay-at-home orders and socially distancing did lead to less damage being done to hair. That being said, it is great to see the distinct and different hair types with which everyone was born and which have recently made a comeback!