Why You Should Keep Washing Your Hands After The Pandemic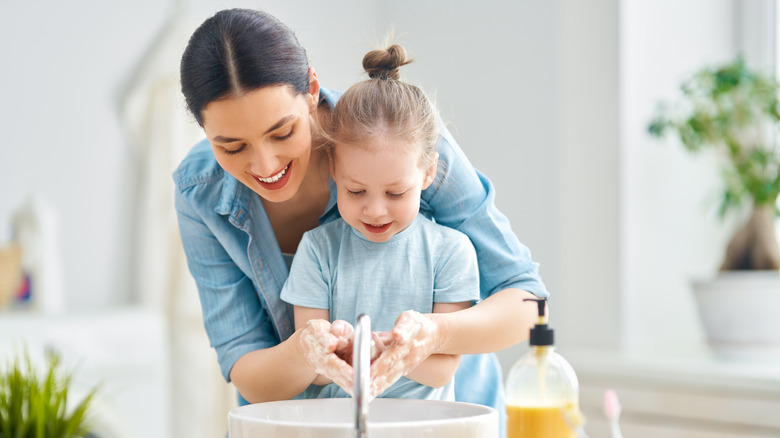 Shutterstock
There's no hiding the fact that the COVID-19 pandemic has affected every aspect of our daily lives. Even if you don't contract the virus, living through a pandemic can affect your health. Mental energy can also be strained, leaving you with "pandemic brain." If there's one light at the end of the tunnel, it's that vaccination efforts are underway to end the pandemic. Still, there may be lessons we've learned that should stick around after this unprecedented time is over.
Of note here is how much we've been washing our hands to keep ourselves and those around us healthy. According to the Centers for Disease Control and Prevention (CDC), you should wash your hands after going to the restroom; after handling garbage, animals, or children, especially if handling a child's diaper; before and after you eat, care for someone who is sick, or handle a wound or cut; and before, during, and after cooking and handling food generally. Practicing safe hand-washing like this can help keep you free of not only COVID-19 but also many other viruses, bacteria, and flus. At the very least, both now and post-pandemic, you should use hand sanitizer more to ensure your safety.
Why should we worry so much about hand-washing after the pandemic is over? It's simple. The coronavirus may eventually be gone, but other illnesses will remain.
Here's what hand-washing means post-pandemic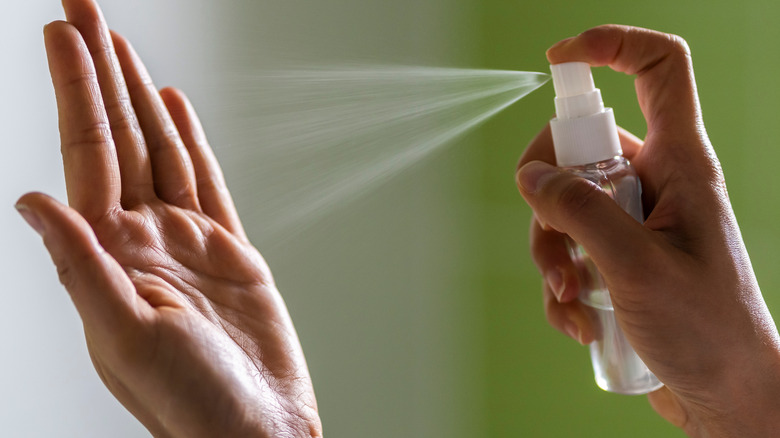 Shutterstock
Because people have been isolated for so long, it's going to be easier to catch colds once everyone jumps back into "normal," mask-less routines. According to The New York Times, in a pre-pandemic survey on hand washing, 58% of Americans said they saw others leave restrooms without washing their hands, and only 71% said they washed their hands "regularly," though this term is ambiguous. 
In a survey from multiple countries, only 40% of nurses are said to have been following hand-washing protocols pre-pandemic. This doesn't bode well since these are the people who are supposed to take care of the sick. "As nurses, we are aware that hand-washing has not always been taken as seriously as it should, with compliance and adherence in clinical settings far from optimal over time," wrote a team of international nurses in the Journal of Clinical Nursing. 
Some statistics are positive, though. According to WRAL, United States influenza cases dropped 85% during the pandemic because of masks and fewer interpersonal interactions. Common flu cases were also down. What this ultimately means is that cases will rise again once people stop wearing masks for good and the world fully reopens, but there is one thing you can do to protect yourself and not spread germs to others: wash your hands diligently. It only takes 20 seconds, as recommended by the CDC, and it can save lives.