The Truth About Mandy Moore's Husband Taylor Goldsmith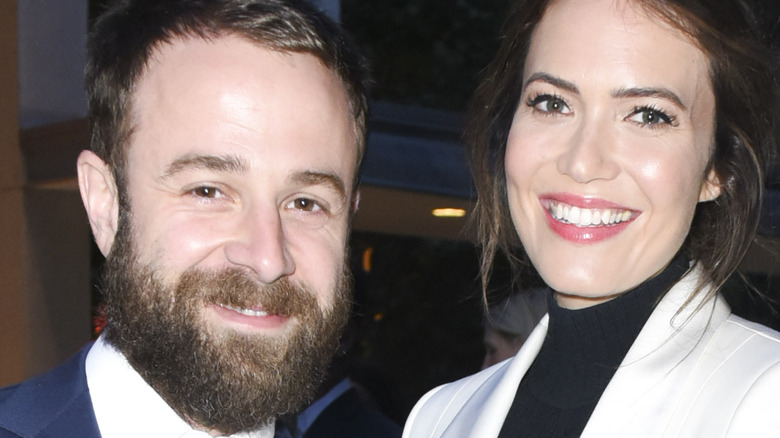 Vivien Killilea/Getty Images
Fans have been cheering for Mandy Moore and husband Taylor Goldsmith since the pair started dating in 2015 (per Bustle). The couple's sweet love story and public admiration for one another have fans swooning over their relationship.
Moore, who plays Rebecca on the popular show "This Is Us," had some ups and downs in her personal love life and her career. The "Candy" singer eventually found her better half when she connected with the frontman for the band Dawes. "I feel incredibly lucky to have somebody who is like, 'I got your back.' I found the right person and I feel like we can handle anything together," she told People.
And one glimpse of Goldsmith's Instagram page tells us that he feels the same way about Moore. So who is the man who swept Moore off her feet and is treating her like the queen she is? Here is the truth about Mandy Moore's husband Taylor Goldsmith.
He met Mandy Moore over Instagram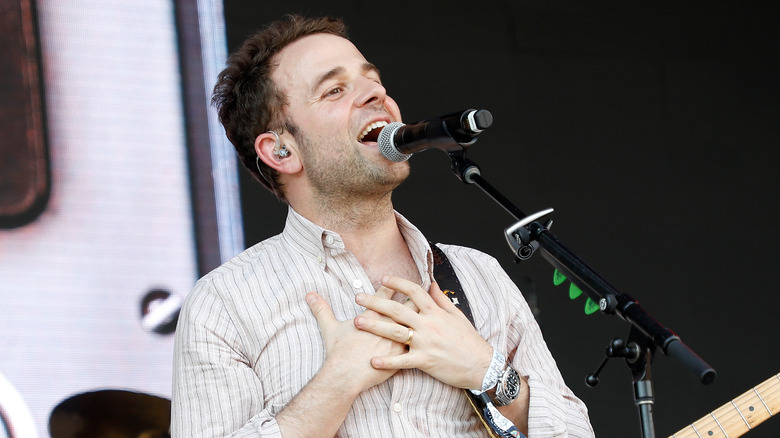 Taylor Hill/Getty Images
Per The U.S. Sun, Taylor Goldsmith is the son of Tower of Power's lead singer, Lenny Goldsmith. Mandy Moore's husband is best known as being the frontman for the band Dawes, an indie band that toured with Bob Dylan back in 2013. In an interview with Esquire, Taylor Goldsmith recounted his time on tour with the rock legend. "We were aware of how insane it is to be touring with Dylan, but it's hard to wrap your head around it until you're standing side-stage, watching his band sound-check."
Goldsmith shared that incredible experience with his Dawes family, which includes his brother Griffin, who plays drums in the band alongside Wylie Gelber (bass) and Lee Pardini (keyboards), according to Harper's Bazaar. Unbeknownst to Goldstein, Moore was part of the fan base that has been following the band's lengthy career. So when he learned that Moore was a fan, he reached out to her not knowing that she would later become his wife and mother to his son. 
Basically, Taylor Goldsmith slid into her DMs and they began to email one another soon after. The "A Walk to Remember" actress told People their path toward marriage began when she posted a picture of Dawes' album to her Insta page and Goldsmith saw it. "We started emailing back and forth, then we went on a date and the rest is history. Thanks Instagram, for helping me meet my fiancé!" she said.
Taylor Goldsmith helped Mandy Moore on a new album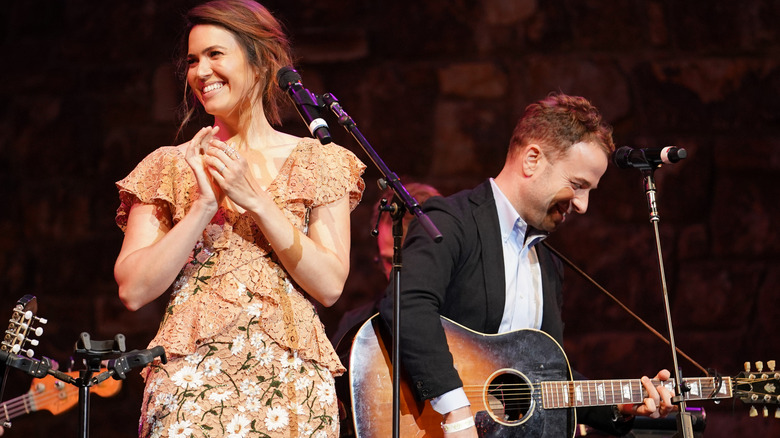 Rachel Luna/Getty Images
Us Weekly reports the couple began dating in July 2015 following the end of Mandy Moore's six-year marriage to Ryan Adams. Two years later Taylor Goldsmith proposed to Moore, and the couple tied the knot in 2018. Three years later the couple welcomed baby boy, August Harrison, to their little family (per Harper's Bazaar). And they've done more than build a family together. 
Aside from finding the love of his life, raising a son, and writing music for Dawes, Goldsmith and Moore worked on an album. Their love for creating and performing music resulted in several collaborations for Moore's 2020 Silver Landings album. Moore also starred Dawes' music video "Roll With The Punches." The song was part of the band's fifth album, a 15-track all-live LP titled "We're All Gonna Die," (via Entertainment Weekly). Spending the day acting like a couple in the midst of a breakup for the video was tough for Goldsmith he told the outlet, "Even though we were just making a music video, spending the whole day pretending like we were in the midst of a separation was sort of a drag."
IRL the couple is all smiles as they gush about one another. Goldsmith often expresses his love for his wife on that same social platform that launched the beginning of their relationship. "Someone told me yesterday that I give off the impression of being a genuinely happy person. Well, no s*@t...I love you so much @mandymooremm," he wrote in one touching Instagram post.