The Highly Concentrated, Filler-Free Skincare Brand You Need To Try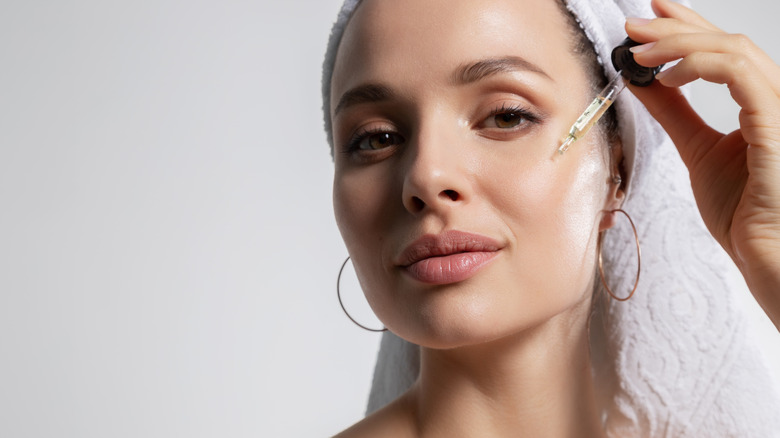 Shutterstock
Clean beauty is all the rave right now, and we're really loving it — pretty sure almost everyone is tired of having reactions towards chemically infused products. And though everyone is not a natural guru, there's nothing wrong with investing in a few natural products here or there.
Thus, your next go-to clean beauty product should be Herbivore skincare brand. Now, hear us out for a moment — the reason this brand should be on your go-to list is because Herbivore's products are made from scratch and they're non-toxic (via WhoWhatWear). Since there are no fillers, the ingredients are higher concentrated, meaning they should work more effectively on your skin, the outlet added.
And, did we mention an influx of celebrities and influencers also use their products? Yep, according to The Strategist, Billy Porter uses Herbivore's facial oil daily while on the set of "Pose." And if Porter swears by it, we do too. 
Per the outlet, since the brand launched in 2009, its products have been acclaimed for their natural ingredients and non-toxic chemicals. Before there was even a clean beauty phase, there was Herbivore. So which products do you desperately need from this brand? 
Herbivore's best products you won't want to miss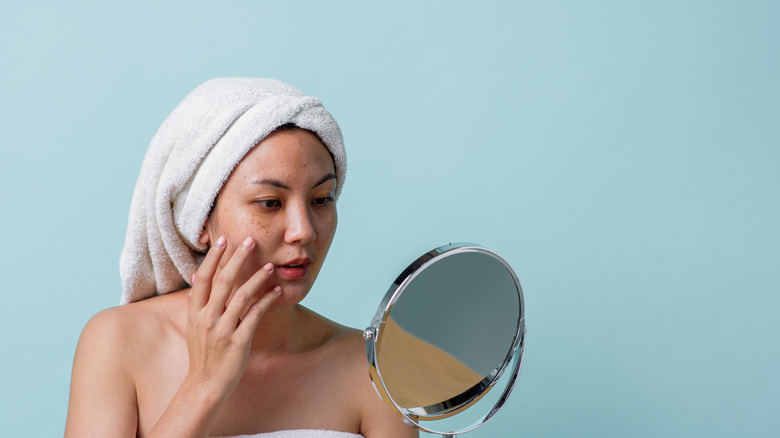 Shutterstock
Per WhoWhatWear, one of Herbivore's most praised products is the brand's face oil — yes, the same one Billy Porter uses. According to the outlet, the reason why the facial oil is so acclaimed is that it is "almost too beautiful to believe" (their words). If that sounds like something you're interested in (and how can it not?) then this oil is definitely worth a try. 
But, if you're not down for any facial oils, that's fine. Per The Strategist, you should also try Herbivore's clay mask. Instead of drugstore clay masks — which can be so drying on the skin — Herbivore's masks are refreshing, per the outlet. The product contains fruit enzymes, white willow bark, and blue tansy which will smoothen out those facial lines and get rid of any dry marks (via The Strategist).
Lastly, there's the Moroccan body polish. Not only is this product the brand's best-seller, according to The Strategist, but it's also probably one of the best (clean) body scrubs you'll find! It exfoliates and gets rid of those hard-to-find dead skin areas. And, if you want to use it as a guide for shaving, that works too!
If you're looking for some clean beauty alternatives, then Herbivore is the way to go.