Jay Cutler Shares Heartbreaking Details About The Impact His Football Career Had On His Health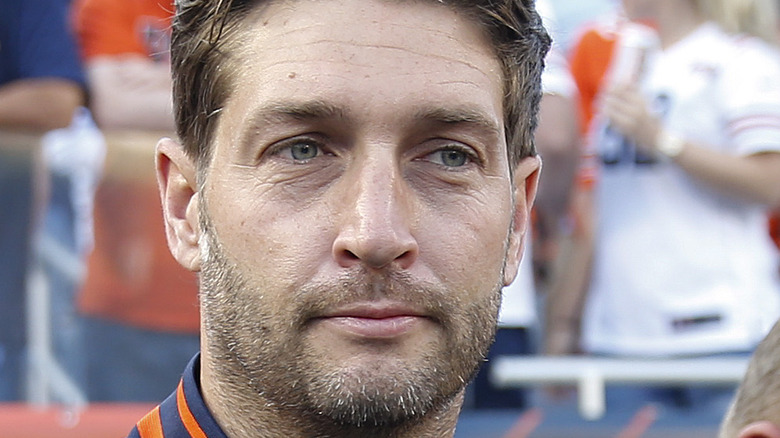 Nuccio Dinuzzo/Getty Images
Football is America's favorite sport, but is it its most dangerous, too?
Former NFL quarterback Jay Cutler revealed the long-lasting physical impacts of his career in a recent interview with GQ. Four years after his retirement, Cutler — who played with the Denver Broncos, Chicago Bears, and the Miami Dolphins during his 11 years with the NFL — is already feeling the effects of the multiple concussions he suffered in his career.
Long a problem in football, concussions are traumatic injuries suffered after hits to the head or body, causing the brain to move "rapidly" within the skull, per the Centers for Disease Control. Talking to GQ, Cutler estimated he's had "double digit" concussions during his professional football career. While he feels physically OK, memory has been an issue.
"I would say definitely my memory isn't the same as it was 5 years ago," he told GQ. "[CTE is] gonna catch up to me at some point. I'm just trying to delay it as much as possible." 
CTE, or chronic traumatic encephalopathy, is growingly associated with football players and is a result of repeated concussions. Unfortunately, CTE can only be diagnosed and confirmed with brain examination after death, as noted by the Mayo Clinic.
How Jay Cutler is taking care of his own health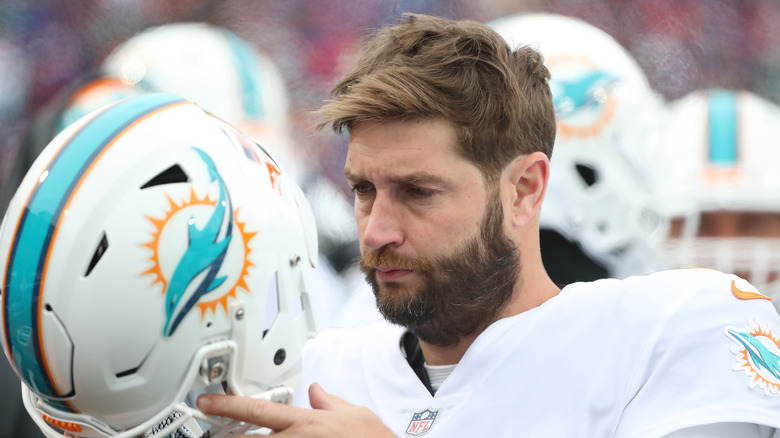 Tom Szczerbowski/Getty Images
Knowing the risks of CTE and the impacts associated with it, Jay Cutler has started to take measures to prevent and delay the symptoms, which include difficulty concentrating, memory loss, and depression (via Mayo Clinic).
Talking to GQ about a newly launched meat subscription box, Cutler shared that he is boosting his health and wellbeing with a mindful diet and beneficial vitamins. From intermittent fasting to meditation, and even undergoing IV nicotinamide adenine dinucleotide (NAD) therapy, he's doing all he can to ensure that he continues living a healthy life.
"Anything I can do these days, I'm trying to get involved in," he told GQ. He's also doing a lot of "body hack things" to keep in shape, continuing to work out four to five times a week and doing daily meditations. 
Despite the impact that football took on his health, Cutler is looking towards a long life. "I think I've damaged enough things and brain parts and heart and everything in my life, if I make it to 80, or anything after that, I'll be happy," he said.
Still, Cutler says he would do it — his career in football, his lifestyle — all over again. "I wouldn't even question it. I'd sign up in a heartbeat," he told GQ.