Country Singer Ashley Monroe Reveals Scary Health Diagnosis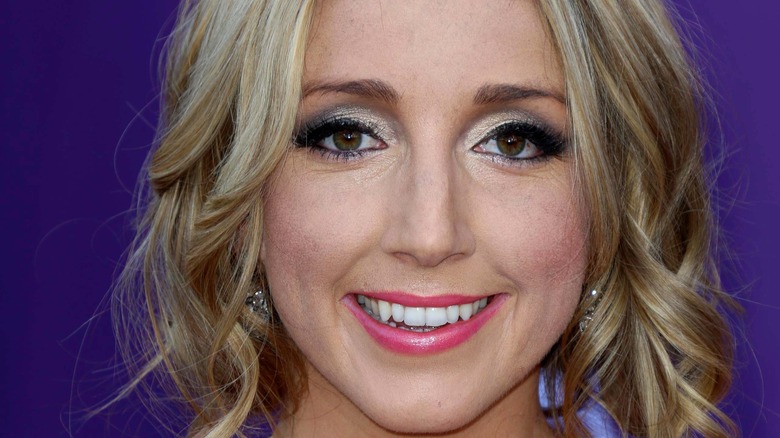 Shutterstock
Ashley Monroe, part of the all-female country group Pistol Annies, just shocked fans and friends alike with the news that she is starting treatment for cancer.
The Grammy-nominated singer wrote a detailed post on her Instagram page explaining that recently, a routine blood test showed that she was anemic. "I was like FINE, I'll just double up on cheeseburger patties, take some vitamins and call it a day," she wrote. Unfortunately, it wasn't as simple as that. Her red blood cell count continued to fall, so her doctor scheduled a bone marrow biopsy. It was then she was diagnosed with Waldenström's macroglobulinemia, a rare form of non-Hodgkin's lymphoma.
As WebMD explains, Waldenström's occurs when "B cells," normally a form of infection-fighting white cells, turn cancerous. The B cells then crowd out the body's healthy blood cells and make it more difficult for blood to circulate properly. The disease is more common in men than women, and in patients over 50; however, there may be a genetic factor involved as well. The disease is incurable, but it is also slow-growing and manageable through treatments such as chemotherapy and other drugs.  
Monroe confirmed that she is about to start chemo. "Seems like such a negative thing to say," she admitted. "Until I flip that doom feeling on its head and think, wow, I'm thankful I have an illness that is VERY live with-able. I'm thankful there IS a treatment that actually works to fight what is causing harm to my body."
Ashley Monroe is feeling the love from family, friends and fans
Monroe, who recently released her fifth solo album according to Pitchfork, also expressed her gratitude to "friends and family who have gathered around me praying and sending flowers and letting me lean on them during this super weird chapter of my life." Most of all, she says, she is determined to fight her disease for the sake of "my angel son," Dalton William.
The "Hippie Annie" says she welcomes encouragement and prayer from her fans. What she doesn't want: medical advice. (We all know that person who always says, "You're seeing Dr. X? Why not Dr. Y?" or "My sister cured herself with an organic dandelion juice cleanse.") Monroe is receiving treatment at the acclaimed Vanderbilt University Medical Center, so she feels assured she's in good hands.
Among the responses to Monroe's post were messages of love from fellow country artists like Martina McBride (who sent a heart emoji), Lainey Wilson ("What an inspiration"), Jessi Alexander ("Here for you every step of the way") and Tanya Tucker ("Stay strong honey! Sending you my love and prayers"). One fan said that Monroe helped her through her own cancer battle: "I played your song 'on to something good' every day en route to radiation. I hope you find something just as wonderful to hold on to. you got this."