The Surprising Undergarment Gillian Anderson Has Vowed Never To Wear Again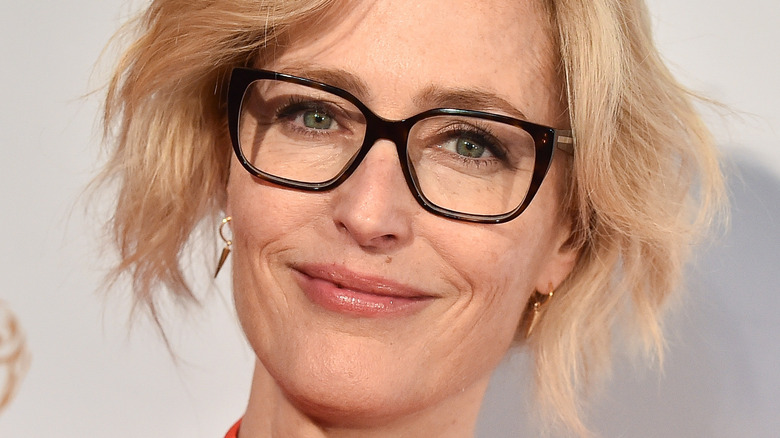 Shutterstock
The year 2020 was a time of being comfortable and casual. After all, so many of us were stuck in our homes and often working from home due to the coronavirus pandemic which practically shut the world down. For women, it meant ditching the heels, the uncomfortable jeans, and even an everyday undergarment that many of us wouldn't dream of living without — the bra. In fact, actress Gillian Anderson has vowed she will never put on a bra again.
"I don't wear a bra anymore. I can't wear a bra. I'm sorry," Anderson revealed in an Instagram video on July 12, 2021. "I don't care if my breasts reach my belly button. I'm not wearing a bra, it's just too f***ing uncomfortable."
As so many women know, bras can feel constricting, often cutting into your skin, leaving red marks and irritation. Tossing the bra after getting home following a long day at work would often bring on a sense of relief and freedom. Now, it seems Anderson and her fans never want to feel encumbered by a bra again. In fact, one follower who commented on the video wrote, "I never wear a bra and I get a lot of distasteful comments about it, so knowing gillian anderson doesn't wear a bra anymore is an information most pleasing to me!" (via Page Six).
Gillian Anderson may not have to worry about her breasts sagging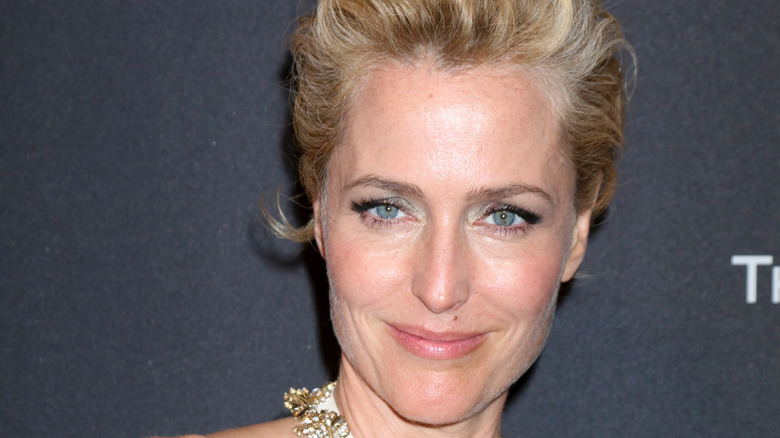 Shutterstock
At one time, bras were thought to keep a woman's breasts from sagging, which is what Gillian Anderson – who was nominated for an Emmy the day after she posted her video for her role as Margaret Thatcher on "The Crown" (via Entertainment Weekly) — was referring to when she mentioned her breasts reaching all the way down to her navel. According to Orlando Health, however, going braless does not cause breasts to sag. Healthline reports that a French study found women who didn't wear bras developed a natural support by growing more muscle tissue in the area.
Of course, COVID-19 and staying at home didn't mean all women said no to the bra. Vox reported in April of 2021 that comfortable bras were in vogue, with sales of sports bras up 32%, while wireless bras and bralette sales were up by 5%.
Perhaps Anderson's admission that she's said goodbye to bras might inspire more women to even ditch what some consider to be more comfortable bra styles. As one fan put it in a comment on the actress' video: "If two time golden globe and emmy winning actress gillian anderson says no more bras, who are we to disagree" (via Page Six).