Did Nicolas Cage Just Hint That He Is No Longer Playing Joe Exotic?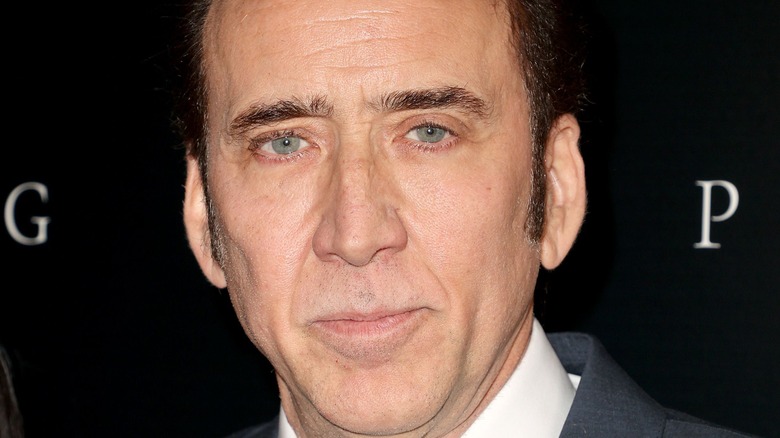 Kevin Winter/Getty Images
Despite rumors surrounding his involvement, actor Nicholas Cage has distanced himself from Amazon's "Tiger King"-inspired scripted series. According to People, the actor revealed in a recent interview that he's no longer lined up to play the zookeeper-turned-convicted felon Joe Exotic — the star of Netflix's "Tiger King: Murder, Mayhem & Madness" documentary — and hinted that the series has been shelved by the streaming giant altogether.
"We should clear the record," Cage told Variety. "I read two excellent scripts, which I did think were excellent, but I think Amazon ultimately felt that it was material that had become past tense because it took so long for it come together." The actor continued, "They felt at one point that it was lightning in a bottle, but that point has since faded into the distance and it's no longer relevant."
News of the planned Amazon series first broke in May 2021, when reports emerged that an eight-episode scripted series based on the life of Joe Exotic was in the early stages of production. 
There is another Tiger King series currently in the works
Elsewhere, NBCUniversal currently has its own "Tiger King" inspired show in the works. According to People, the forthcoming series will see John Cameron Mitchell take on the role of the infamous Joe Exotic, while "Saturday Night Live" star Kate McKinnon will appear as Exotic's arch-enemy, Carole Baskin. 
As the BBC reported, the series is adapted from the Wondery podcast Joe Exotic and will eventually be available to watch on the NBC streaming service Peacock. 
Netflix's original "Tiger King" documentary became a pop culture phenomenon back in 2020 and centered on the eccentric zookeeper Joe Exotic, who is now serving a 22-year prison sentence after attempting to hire two hitmen to murder his tiger-loving nemesis, Carole Baskin, who also featured in the docuseries. Following the huge success of "Tiger King," there has been a lot of speculation surrounding the possibility of a second series. However, this is yet to be confirmed by Netflix.