Jerry O'Connell's First Day As Sharon Osbourne's Replacement On The Talk Has Twitter Divided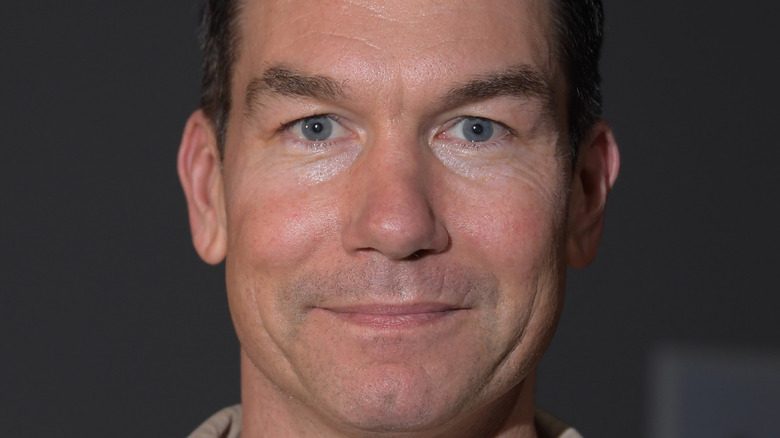 Michael Loccisano/Getty Images
Jerry O'Connell has officially been named a permanent co-host on "The Talk" (via ET). The actor is filling the vacancy left by Sharon Osbourne after the former reality star exited the show following a heated exchange with her co-hosts earlier this year. The big announcement was made on Wednesday when O'Connell was revealed as the newest member of the panel. When the actor took the stage he brought flowers for his fellow hosts and revealed his excitement about his new gig. "It's really exciting. First of all, I want to say, you ladies have been so welcoming to me. I came here as a guest months ago, and just from the moment I walked in, you're just gracious, you're kind, you're fun, and it worked," O'Connell said. "And here we are. And we're going to have a lot of fun, we really are."
O'Connell he has filled in on "The Talk" in the past. He's also previously guest-hosted "The Wendy Williams Show." O'Connell spoke on his new role saying, "I've never done this on like a real, permanent basis. I've done it temporarily here and there. But I like to have a good time. I am so excited to share that with you, ladies, and also with everybody watching. We're going to have a good time." O'Connell is the first permanent male host of the show, and fans seem to be divided about his place on the show.
Fans have thoughts on O'Connell's new gig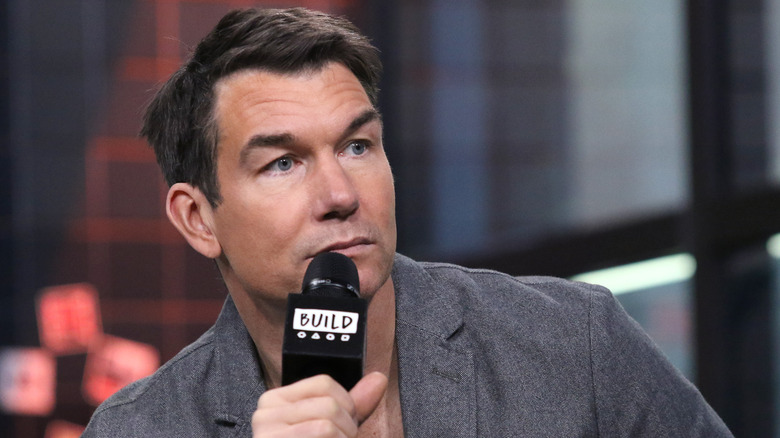 Jim Spellman/Getty Images
Deadline reports that "The Talk" executive producers Heather Gray and Kristin Matthews revealed that they are "beyond thrilled" to add the actor to the panel. "We loved his infectious enthusiasm, humor, openness and insights as a guest co-host and look forward to him now bringing those dynamic qualities to the show every day. As an accomplished actor, devoted husband and father, Jerry will bring a unique and entertaining perspective to the conversation," the women said in a statement. However, fans may not be as happy about O'Connell's new role on the talk show.
Following the announcement, viewers took to Twitter to share their thoughts on the news. "Why is Jerry O'Connell a new permanent co-host of a show that's supposed to be led by all women?" one person posted, along with a meme of a woman looking confused. "Jerry O'Connell is the new host on The Talk ... replacing Sharon ... that's something I did not see coming," one viewer tweeted. "Nice move! They might be able to save the show after all. I love Jerry O'Connell," a third fan wrote. "Love Jerry O'Connell! Welcome to the Talk," another comment read.
While viewers seem divided about the news, O'Connell himself reveals that change isn't necessarily a bad thing. "It's an exciting time. It's something new. It's new and it's a change. Change is good. You have to do things that scare you and shake it up a little bit," O'Connell said during his first day on "The Talk," per ET.