Why AJ McLean Says His Last Encounter With Britney Spears Broke His Heart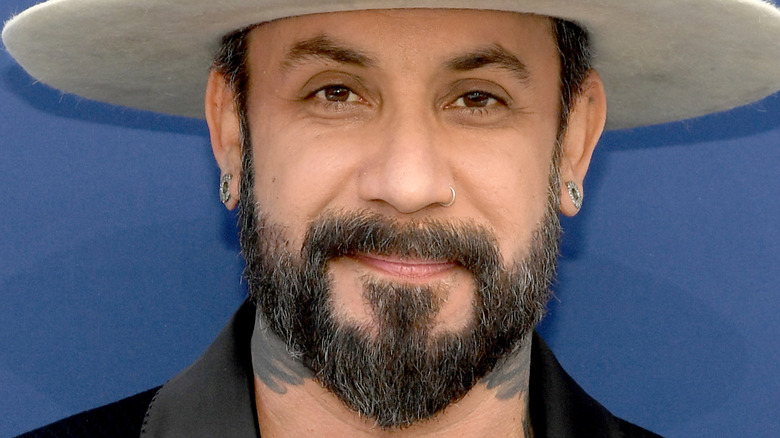 Ethan Miller/Getty Images
Backstreet Boys singer AJ McLean has shared his thoughts on the recent Britney Spears controversy, revealing that he is "100% team Britney." According to E! Online, McLean had been discussing the circumstances of the "Toxic" hitmaker during a recent interview with Andy Cohen. Speaking on SiriusXM's "Andy Cohen Live" on Wednesday, July 14, the singer referred to Spears' conservatorship as "insane," "asinine," and "completely brutal," adding, "My thoughts and my prayers are with her."
During his conversation with the "Watch What Happens Live" host, McLean went on to reveal how he had previously bumped into Britney at a cupcake shop in Southern California. Per the Daily Mail, he explained to Cohen, "There's this amazing cupcake shop that she goes through, that I go to. The last time I saw her, it broke my heart. Last time I saw her, she was with a gentleman. I'm assuming it was security or maybe a driver."
AJ McLean discusses his encounter with Britney Spears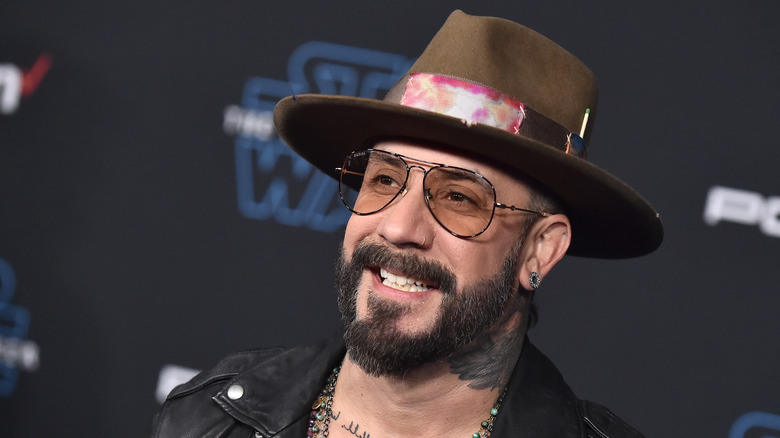 Shutterstock
Opening up further about the exchange on "Andy Cohen Live," AJ McLean continued, "She was there, she looked right at me and I was like, 'Hey, it's AJ.' Like, she just didn't know who was there. It took her a minute." Per E! Online, the Backstreet Boys singer revealed that Spears eventually recognized him and they had a brief conversation. However, he then stated that the woman in front of him was not the same person he once knew. "I could just see that this wasn't her. Like, I'm not looking at the person I knew from years and years ago," he added. 
Commenting on the shocking details from Britney's recent court appearance, including the allegation that she was forced to keep an IUD to prevent her from getting pregnant again, McLean shared his belief that the "Circus" singer had been subjected to "physical abuse."
As the Daily Mail reported, he continued, "Just the whole thing to me is just, it's grotesque. I really feel in my heart that she's going to break free of all of this, and I really hope that she does. She's a sweetheart."