Amanda Peet's Stunning Net Worth Revealed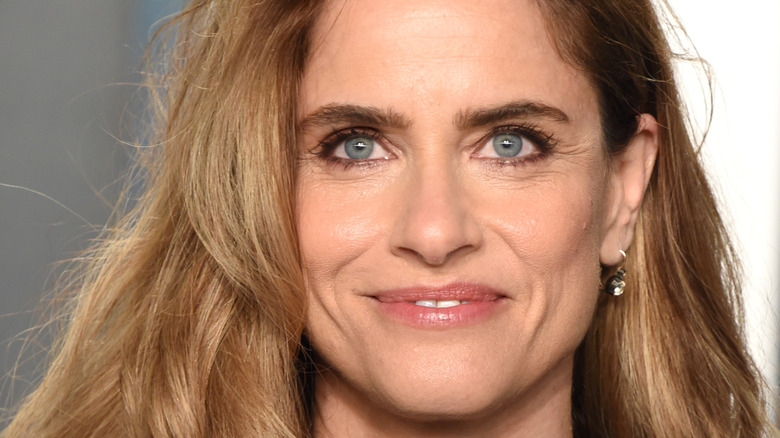 John Shearer/Getty Images
As a young child, Amanda Peet "adored movies and plays," per Backstage. Her parents would regularly take her to theatre productions in New York and London, and Peet couldn't get enough of it. "If I loved a performance, I'd become obsessed and at the end of the show just sit there and stare," she explained. "I couldn't leave the theatre."
While her love for acting and the performing arts would continue into young adulthood, she took a completely different path by majoring in history at Columbia University. "By my junior year I felt rudderless," she said. "But I still had a passion for theatre and actors," so she started training with the highly influential Uta Hagen (via Broadway.com).
From there, Peet's filmography began to gain traction with her first role as Layle on an episode of ABC soap opera "One Life to Live" in 1995. From there, she landed small roles in "Law & Order," "C.P.W.," "Spin City," and "Seinfeld," before playing Jaqueline "Jack" Barrett in the WB drama "Jack and Jill" (via IMDb).
Peet went on to appear in films like "The Whole Nine Yards," "The X Files: I Want To Believe," and "2012" before starring in major shows like "The Good Wife," "Togetherness," "Brockmire," and "Dirty John." With nearly 70 credits to her name and plenty of experience working with big Hollywood stars, how much is the actress actually worth?
Amanda is married to Game of Thrones co-creator David Benioff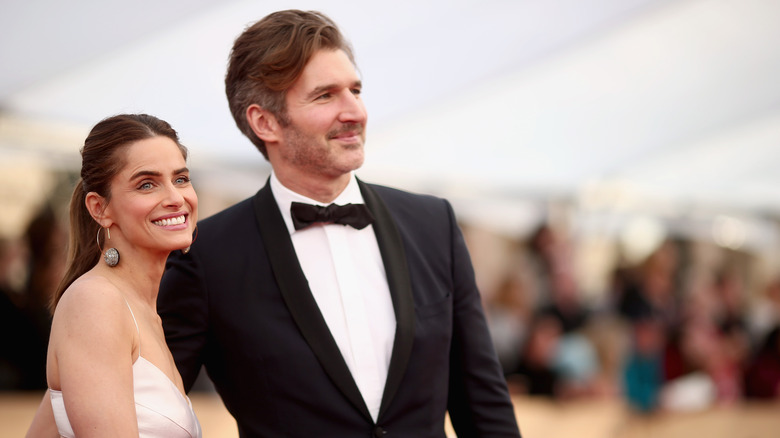 Christopher Polk/Getty Images
Her love of acting and the training she received from Hagen certainly paid off, as according to Celebrity Net Worth Peet is worth a cool $100 million. However, this is a combined fortune with her husband David Benioff, who is pretty successful in his own right.
Benioff is a writer, director, and producer who has written screenplays for "Troy," "City of Thieves," and co-wrote "X-Men Origins: Wolverine." However, he is most for his role as co-creator, show runner, and writer of "Game of Thrones" alongside D. B. Weiss. Over the course of its eight-year run, the HBO series generated well over $2 billion for network (via Decider) which may account for his and Peet's hefty net worth.
Peet and Benioff have three children together, and reportedly live near Sunset Boulevard in a property worth more than $4 million. Their Spanish-style home in the Hollywood Hills also featured in an issue 2012 of Vogue, and has a very homely feel for such a grand piece of architecture. "I see a lot of homes that are supercool and everything is very tasteful, but it's not warm," Peet explained to the magazine. "I'm really scared of rooms that look too serious."