The Real Reason Mila Kunis Talked Ashton Kutcher Out Of This Once-In-A-Lifetime Trip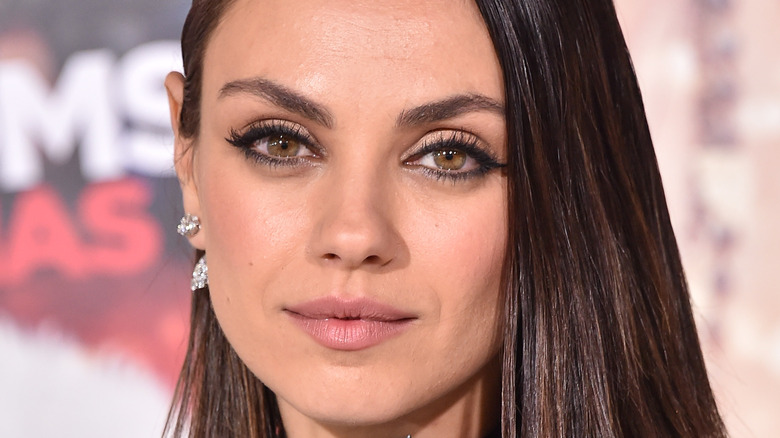 Shutterstock
Mila Kunis and Ashton Kutcher are one of Hollywood's most beloved couples, and ever since the two played each other's love interests on the wildly popular sitcom, "That '70s Show," fans have wanted to see Kunis and Kutcher live out their happily ever after. And although it took a while for them to get there — the pair didn't reunite until 2012 after Kunis got out of a long term relationship with Macaulay Culkin and Kutcher finalized his divorce with Demi Moore a year later (via Insider) — the former co-stars finally made things official. In February 2014, Kunis was spotted with a ring on that finger.
Kutcher and Kunis tied the knot in a Fourth of July ceremony in 2015, and in an interview with Glamour a year later, Kunis opened up about finally saying "I do" with her former co-star. "Commitment sounded great, but I didn't believe in marriage," the "Black Swan" actress told the outlet. "When I was like 12, I said, 'When gay people can get married, then I'll get married.' I was ahead of my time. The Supreme Court decision [on same-sex marriage came down], and that's when Ashton and I got married." Fans have loved to see their love story unfold, and the outlets routinely keep tabs on the famous couple. Recently, Kutcher revealed what decision Kunis talked him out of. 
Here's why Mila Kunis talked Ashton Kutcher out of this high profile experience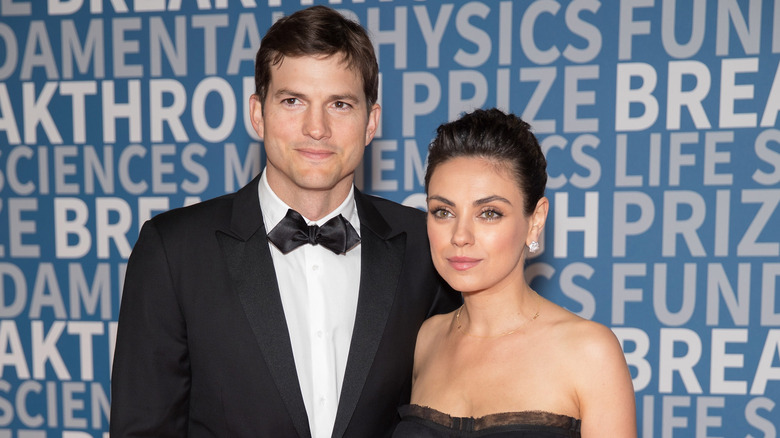 Miikka Skaffari/Getty Images
Maybe in his single days, Ashton Kutcher would've done something as daring as going to space on the Virgin Galactic flight, like the company's founder, billionaire Richard Branson did in July (via CNN). However, during an interview with Cheddar News on July 14, 2021, Kutcher opened up about why he sold his Virgin Galactic ticket back to the company — which he snagged for a whopping $225,000 — and it all had to do with a logical plea from wife Mila Kunis.
"When I got married and had kids, my wife basically encouraged that it was not a smart family decision to be heading into space when we have young children, so I ended up selling my ticket back to Virgin Galactic," Kutcher revealed (via People). "I was supposed to be on the next flight, but I will not be on the next flight. But at some point, I will be going to space."
Kutcher isn't the only celeb who reportedly shelled out some serious dough for the once-in-a-lifetime opportunity. According to Insider, other A-listers like Tom Hanks, Lady Gaga, Justin Bieber, Leonardo DiCaprio, Katy Perry, and Angelina Jolie allegedly purchased tickets for a future Virgin Galactic flight, along with nearly 600 other people.