Jeremy Scott Reveals Why It Was So Difficult To Judge Making The Cut - Exclusive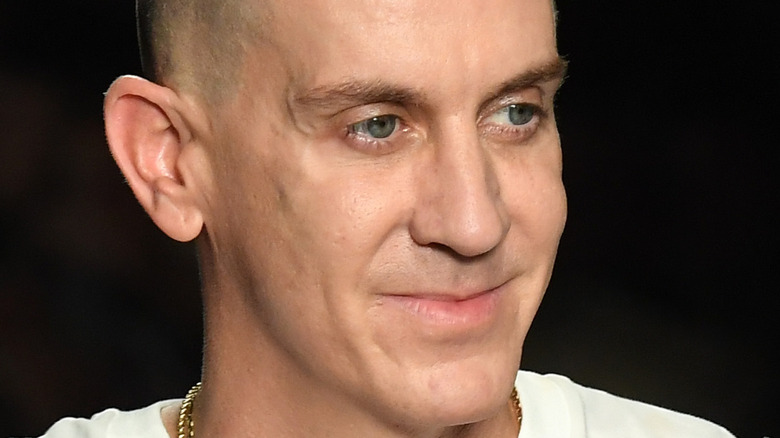 Victor Boyko/Getty Images
The glitz. The glamour. The fashion. We get it all on "Making the Cut." Each week, we watch as 10 talented designers put their very best to the test, creating accessible looks that we can all buy on Amazon. Regardless of who wins the entire competition in the end, "that exposure alone is just amazing," fashion designer Jeremy Scott said during an exclusive interview with The List.
While we witness first-hand the blood, sweat, and tears of the designers competing in every episode, it may be even more difficult to be on the other side. As a celebrity judge on the series, Scott has had to look these talented designers in the eye and be completely honest about their work. Sometimes, this means complimenting their creations, but other times, these designers are met with criticism instead. You certainly have to have thick skin to make it in the fashion industry, and hurting designers' feelings was one of the hurdles that Scott had to deal with when he joined the show as a judge.
Jeremy Scott didn't want to hurt any of the designers' feelings on set - at first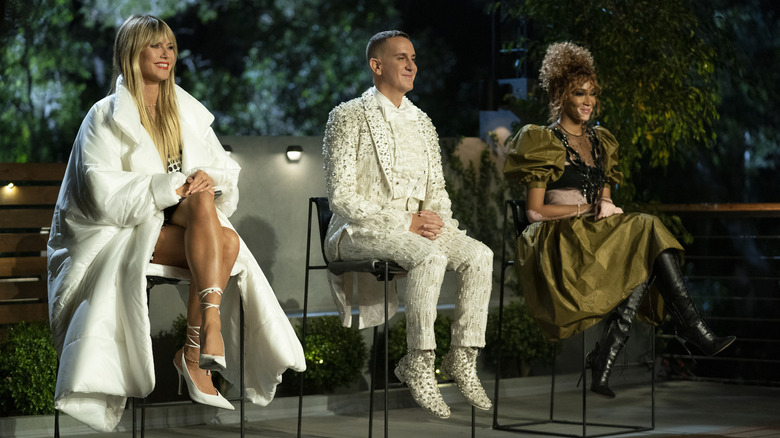 Ali Goldstein/Amazon Studios
Crushing someone's spirit is the last thing Jeremy Scott wanted to do as a judge. However, it was important for these designers to his critiques if they ever want to achieve their dream of building a global brand. Initially, this wasn't easy for Scott to accept. "I would say the most difficult part for me was kind of letting go of the feeling that I'm going to hurt someone's feelings," he told us.
From his decades-long career as a fashion designer, Scott has loads of important information that the designers could benefit from hearing — however harsh it may be. "Even if sometimes it came off as strong and stern, it wasn't meant to be personal or cruel," he explained to us. Instead, Scott wanted the competitors to use his critiques to better themselves and their businesses.
After all, when "Making the Cut" ends, nine designers will have to re-enter the real world and continue to flourish in the world of fashion all on their own. Scott hopes each and every one of them will have learned something from what he said on set. "The best gift I can do and give is the truth," he told us. "And impart them with the tools that they need, not only to win the episode or the competition, but to be a success in their own business outside of this."
New episodes of "Making the Cut" are available to stream each week on Amazon Prime Video.