The Lip Liner Hack Gigi Hadid Uses For Plumper Looking Lips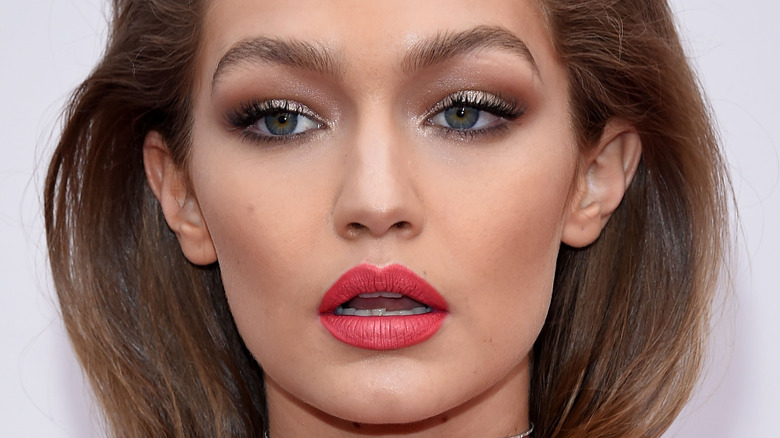 Shutterstock
Some people are simply destined to be supermodels, and as long-time fans of "The Real Housewives of Beverly Hills" can attest, Gigi Hadid was born to strut the runway. The model — who's worked for the high-profile likes of Tommy Hilfiger, Tom Ford, Jeremy Scott, and everybody in between (via Elle) — easily boasts one of her generation's most in-demand faces (and bodies). Naturally, since she's among the most gorgeous celebrities in the world, regular folk are clamoring to know her beauty secrets. 
Sadly for us, much of Hadid's look is good genes, thanks to gorgeous mom and former Housewife Yolanda Hadid Foster, with the supermodel admitting to Elle that she typically leaves her skin to do its own thing and never touches her eyebrows. "Sometimes on set they'll clean them up at the bottoms, but I don't let anyone shape them," the Victoria's Secret Angel stated firmly. Regardless of how blessed she is with her naturally good looks, Hadid still uses makeup to emphasize what she's already got working for her. 
Gigi Hadid doubles down to get the desired effect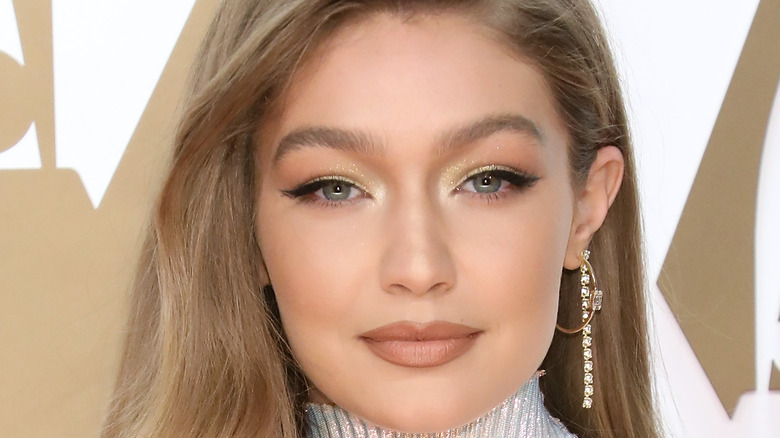 Taylor Hill/Getty Images
Supermodel Gigi Hadid took to Instagram Live (ed: from around 1 hour, 5 minutes in), alongside Maybelline global makeup artist Erin Parsons, for a fun tutorial during which she shared some fascinating tips for making your lips look fuller without the need for painful injections. It's essentially a two-liner trick, which involves first prepping with lip balm in a paler shade than your own lips to provide some definition and fullness. Next, Hadid blots her regular liner, Nude Whisper, by rubbing her lips together, which blurs the area where they actually end. The supermodel then contours by tracing from the outer corners to the center of her lower lip with Magnetic Mauve, leaving an empty space right in the middle that creates a highlight, making her pout look fuller overall. Finally, Hadid carefully blots the line once more with her finger.
The most important element, arguably, is the finishing touch — Maybelline Super Stay Matte Ink Crayon Lipstick ($9.49 online), which sets the look perfectly. Hadid utilized Maybelline's Color Show lip liners (the similar Color Sensational is $7.99 online). However your perfect shades will depend on your own lip coloring, so it's not a hard and fast rule. In 2015, the stunning star was named as the new face of Maybelline (via Vogue) and she's taken her role very seriously in the years since, shouting out their Fit Me! Matte + Poreless Foundation ($7.99 from their site) in a video for Vogue (via YouTube).