The Shoe Many People Would Never Wear To A Restaurant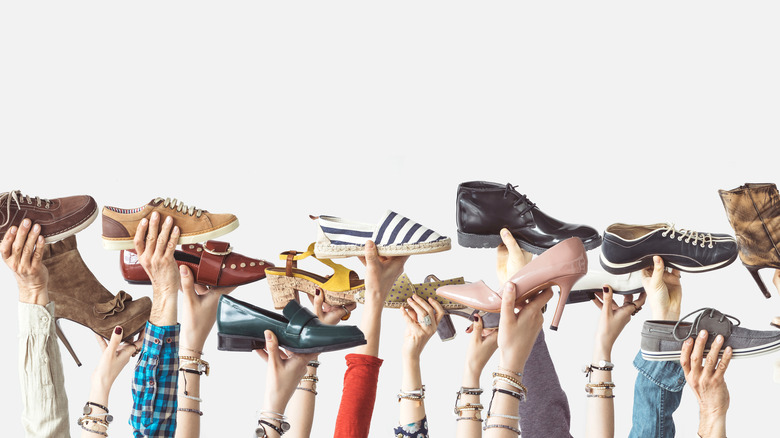 Shutterstock
In the height of summer, stepping into a lovely, air conditioned restaurant for a drink and a bite to eat, or finding a shady spot on an outdoor patio for brunch are true pleasures. And sometimes, getting dressed up for these warm weather dining excursions is half the fun! What do you wear? A sundress? Jeans and a cute top? What about footwear?
If you are a fan of summer wedges, strappy high-heeled sandals, or open-toed pumps, you may not necessarily consider wearing the much-more-casual summer staple into a restaurant: the flip flop. While comfy, cool, and usually available in multiple colors, fabrics, and from many designers both high end and casual, the beloved flip flop or "shower shoe" is actually something of a controversial choice where it comes to dining out (via Footwear News). 
And as it turns out, if you don't consider flip flops appropriate footwear for a restaurant, you are in good company.  
Why flip flops are a controversial choice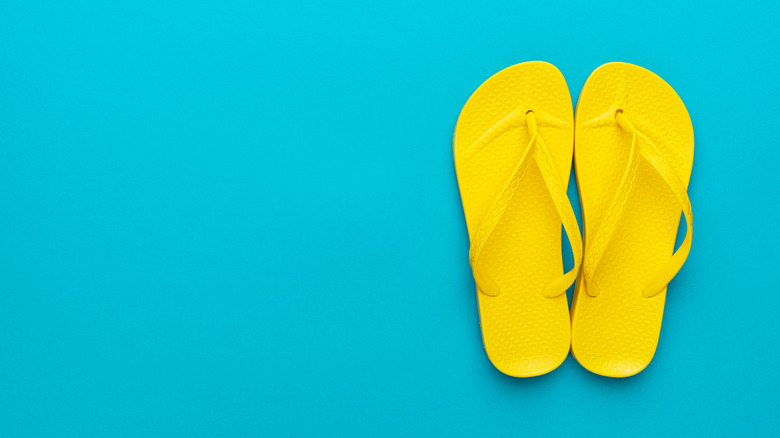 Shutterstock
Interestingly, flip flops have increased in popularity since the start of the pandemic, and it's anyone's guess as to why (though we wouldn't be surprised to learn that work-from-home casual style has had a lot to do with it). According to Lyst, both searches and sales for flip flips online surged dramatically in the warmer months of 2020. Granted, at the time, restaurants in most places weren't open, so deciding whether to wear them out to dinner wasn't even a consideration. 
Now, however, with the world opening back up again and folks frequenting their favorite eateries, many people say they would leave the flip flops at home when going out to eat (via Footwear News). According to a survey conducted by Nordstrom's Trunk Club, 38% of respondents said they would never wear flip-flops to a restaurant. 
We'd be curious to know, of course, how many of these folks are city dwellers versus those who live in quiet beach towns, as walking through manhattan with nothing but flip flops between your bare feet and the hard city pavement and then heading into a high class establishment is, obviously, not a great idea for many reasons. However, popping into a seaside bar directly from the beach is commonplace and absolutely acceptable in many beach towns.