Sarah Ferguson Reveals What It Was Really Like To Be Compared To Princess Diana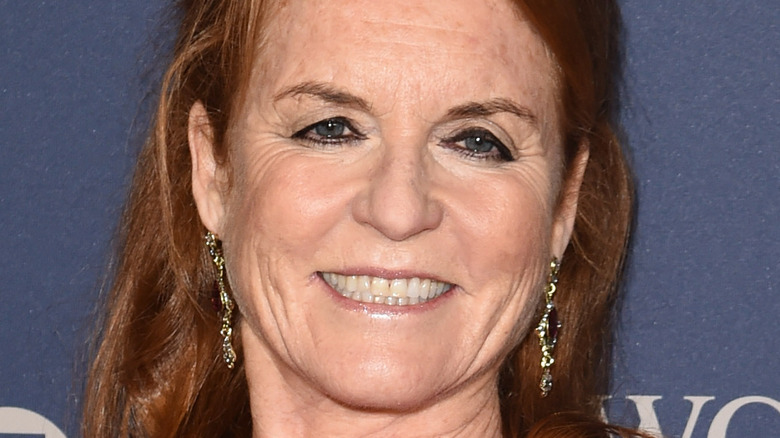 Shutterstock
Sarah Ferguson has had an interesting life, to say the least. The Duchess of York recently opened up to People about the state of her life today, following years of tabloid drama and her divorce from Queen Elizabeth's son, Prince Andrew. Today, the duchess — often referred to as "Fergie" — said that she's at peace and happily living her life (mostly) out of the public eye. "It's like I've gotten out of my own way. I've really become Sarah. The Duchess is there. Good old Fergie's there too. But Sarah is authentically present," Ferguson admitted. "I have to be aware that trying to be perfect is no longer necessary, and that actually being Sarah is just enough," she added.
Ferguson also spoke out about her friend and former sister-in-law, Princess Diana. The two women became close in their teenage years, and later after Diana married Prince Charles, she introduced Ferguson to his brother, Andrew. "She taught me so much of public life. She was so brave. We used to have the most incredible time together," she told the magazine. However, things weren't always easy between Fergie and Diana. In fact, the media pitted the two women against each other, which Ferguson admitted was tough for her at the time.
Fergie got candid about those Princess Diana comparisons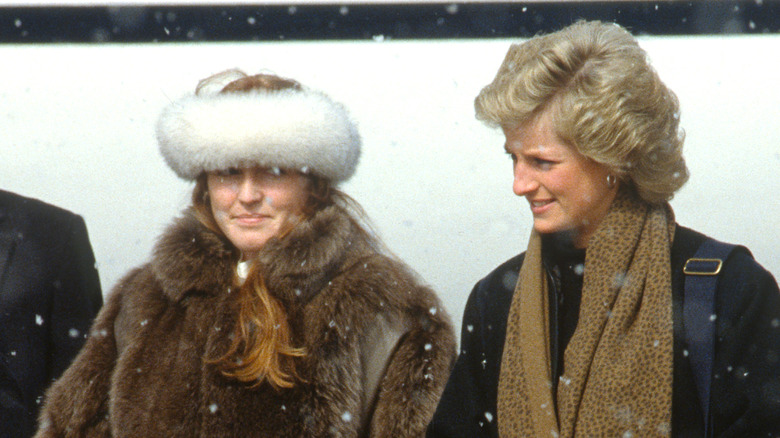 Anwar Hussein/Getty Images
People reported that Sarah Ferguson and Princess Diana endured a close bond over the years. The Duchess of York told the outlet that while the duo shared a strong friendship for years, it was tough for her to be compared to Diana in the media. "In the '80s, it was Diana looking beautiful, and there was fat, frumpy Fergie. We were just there for people to make a lot of money. At the time we both didn't realize that," Ferguson confessed.
Of course, dealing with the constant scrutiny and the harsh glare of the public eye took a toll on both Fergie and Diana. "Diana and I both had our own mental health issues, and she and I used to talk," Ferguson continued. "She said, 'Fergie, remember one thing: When you're at the top of the pedestal, it's so easy to fall off. And you're at the bottom. You just climb up.'" Despite it all, Ferguson said that she and Diana stuck together through the tough times. "We were positioned as saint and sinner. And the most important thing was to remain robust together, and we did, no matter what anyone wrote," she shared. 
Sadly, Fergie and Diana had a falling out after the Princess of Wales allegedly took offense to how she was portrayed in Ferguson's autobiography. The two lost touch just before Diana's tragic death in 1997. "Because we were like siblings ... we rowed. And the saddest thing, at the end, we hadn't spoken for a year," Fergie told Harper's Bazaar in 2018.