The Truth About Kesha's Relationship With Her Boyfriend Brad Ashenfelter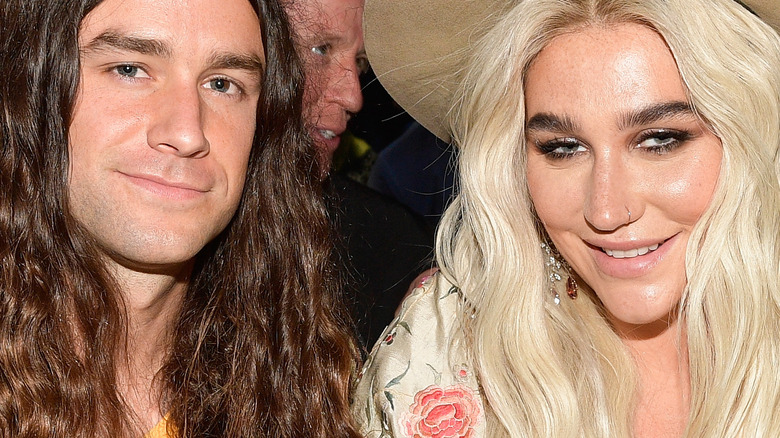 Matt Winkelmeyer/Getty Images
Kesha has been keeping a low profile in the years since her messy legal battle with her former producer, Dr. Luke (via Pitchfork), but that doesn't mean she's hiding out alone. In fact, for the past several years, she's been in a happy and committed relationship with boyfriend Brad Ashenfelter. According to a report from Life & Style magazine in April 2020, 33-year-old Kesha prefers to keep the ins and outs of her romance to herself and rarely posts photos to social media of her man, who she began dating back in 2014. And when it comes to his own social media — it doesn't actually exist.
Although Kesha has been infamously private over the past several years, she did open up to Attitude in 2019 about her sexuality in her relationship. "I never hid [my bisexuality] from anybody. I never had a moment of feeling I had to come out about it," she told the U.K. outlet. "It was always there. I think I had a conversation with a gay magazine in the U.S. and they just asked me, 'Oh, are you bisexual?' and I was like, 'Obviously!'"
Kesha and Brad Ashenfelter have an open relationship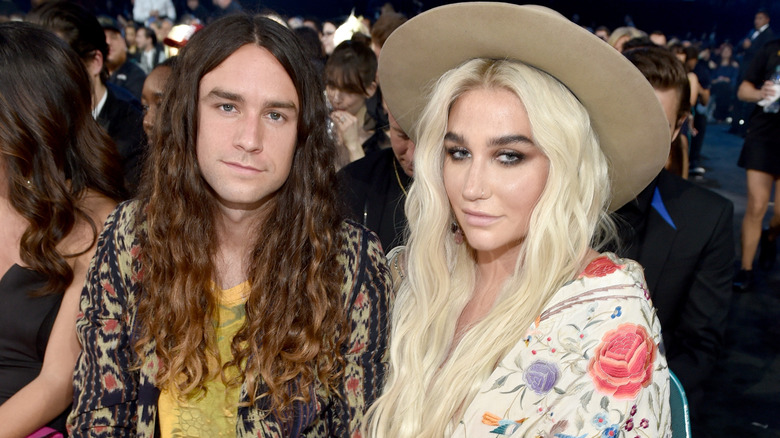 John Shearer/Getty Images
According to Kesha, she and Brad Ashenfelter live together but are not monogamous. "He's a sweetheart, but he also lets me be me," she explained to Attitude. "You know, I'll call him and be like, 'I had fun tonight, I met a sweet girl and we had a really good time.' And he'll say, 'Cool babe, I love you.' It's so nice."
The "Praying" songstress went on to say that because she and Ashenfelter both have male and female energies, they are able to understand one another on a deep level. "He understands that my being attracted to a woman has nothing to do with my attraction for him," she noted. "He knows that I'm just a wild spirit that needs to run free, and that I always come back to the barn for apples from my boy!"
While Kesha and Ashenfelter show no signs of wanting to live their lives in the public eye, an insider previously told Life & Style magazine that they were thinking about marriage. "He really stepped up. He's not looking for fame, and he loves her unconditionally. They're really a perfect fit," the insider shared. "If it were up to Brad, he would walk her down the aisle today."