Friend Reveals How Ant Anstead And Renée Zellweger 'Clicked' So Quickly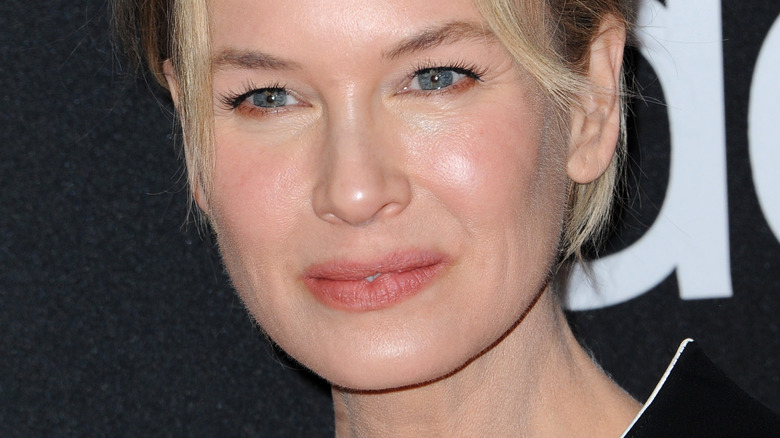 Shutterstock
In case you have been living under a rock for the last few months, here's a bit on entertainment's cutest new celebrity couple. After playing the heroine in rom-coms like "Bridget Jones's Diary" and "Jerry McGuire," Renée Zellweger has suddenly found love IRL. That's right, she found herself smack dab in the middle of a meet-cute of her own: with Ant Anstead.
The two met on the set of Anstead's new Discovery+ show, "Celebrity IOU Joyride," when Zellweger was a guest (per TMZ). The new series is a spinoff of "Celebrity IOU," a passion project of the "Property Brothers" Drew and Jonathan Scott. But rather than home renovation, guests will pimp the ride of a loved one (per Heavy). Zellweger was there for that very reason, but found herself with more than just a cool car for a friend. When she found and returned Anstead's work boots, the two hit it off instantly. 
Speaking about the quick connection, a friend of Anstead's shared the secret behind the bond (via the Daily Mail).
For Anstead and Zellweger, the 'timing was right'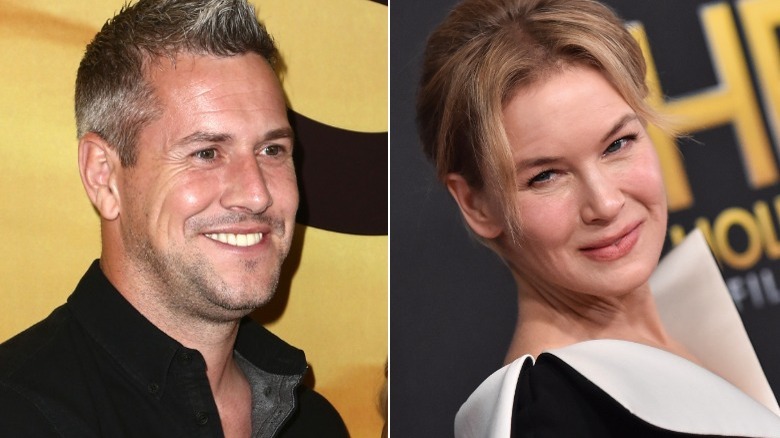 Tommaso Boddi/Getty Images/Shutterstock
Until now, Renée Zellweger had yet to find a "Mr. Darcy" of her own. That's not to say Zellweger hasn't given it a go. She has been linked to big names like Kenny Chesney (whom she married), Jim Carey, and Bradley Cooper. But none of the romances ended in a fairy tale. Now, she has a new love with Ant Anstead. Speaking on the Bridget Jones-esque love that was budding behind the scenes, Anstead's co-star of the new show, Mike Brewer, told the Daily Mail that they "just clicked." 
"I think Renee has found her Prince Charming and Ant has found a real woman in Renee," Brewer said. "He's got a woman who cares about him, and he cares about her. They are both wonderful people and they deserve this happiness. They just clicked, and the timing was right. They wanted to keep it private at first."
That privacy has since been abandoned, with the two being spotted out in California enjoying some steamy PDA (per the Daily Mail). "When you're in a new relationship, you don't know if it will work or not so you're not sure if you should tell your friends or share it with your family," Brewer continued. "But Renee is comfortable now with them being seen together, shopping at Home Depot or just doing the ordinary things other couples do."
Only time will tell where this relationship will go, but it certainly sounds like the beginning of a rom-com come to life.