Is This How Melania Trump Really Feels About All The Books Being Written About Her?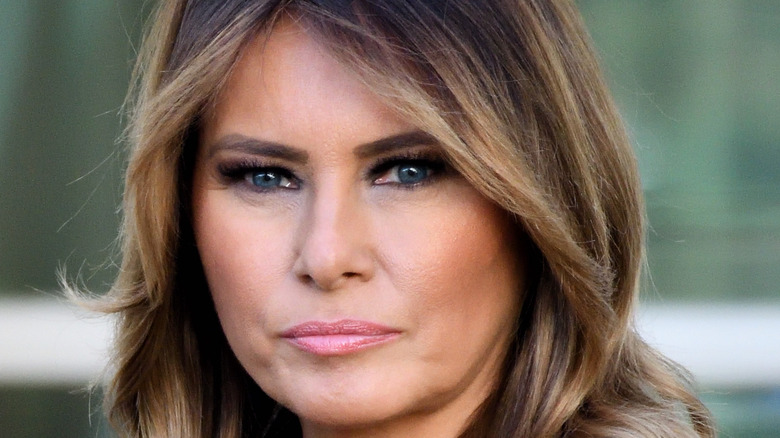 Shutterstock
The office of the former First Lady Melania Trump issued a rare statement on Friday, July 16, debunking a series of books that contain alleged details of her life in the White House during her husband Donald Trump's administration. According to Yahoo News, Melania's team described some of the claims made in the books as "idle gossip."
"How can people believe any of the books discussing Mrs. Trump's life? Stories about her are idle gossip, many of which are misleading, and only some the truth. Writers have no credibility. Books are fiction, and readers should be cautious about what they choose to believe," said the Office of Melania Trump on Twitter. 
The former First Lady's team did not refer to any specific books or claims in particular. However, one story the statement could have been referring to may have emerged from a new book penned by the Wall Street Journal reporter, Michael Bender, titled "Frankly, We Did Win This Election: The Inside Story of How Trump Lost."
Trump also criticized the many books written about his administration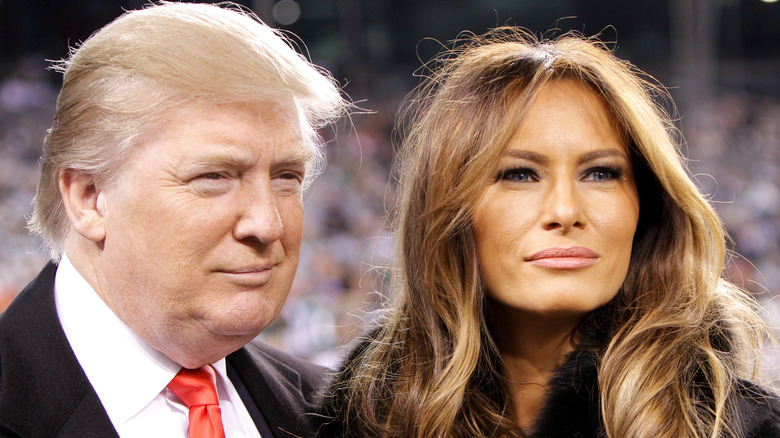 Shutterstock
According to People, the book in question alleges that Melania Trump was strongly against hosting an election night party in the White House back in November 2020 due to the COVID-19 pandemic, telling the Chief of Staff, Mark Meadows, at the time that she was "not comfortable with it" on three separate occasions. The claim featured in Bender's book has been confirmed by the White House's chief usher, Timothy Harleth, and her spokeswoman, Stephanie Grisham.
Elsewhere, it seems that Melania isn't the Trump to have criticized the many books centered around the inner-workings of Donald Trump's White House, as the former President himself has previously described them as "made-up" and "pure fiction."
In a recent statement released by Trump's Save America PAC, the former president said, "It seems to me that meeting with authors of the ridiculous number of books being written about my very successful Administration, or me, is a total waste of time." He continued, "They write whatever they want to write anyway without sources, fact-checking, or asking whether or not an event is true or false (via Yahoo News).