Is Donald Trump's Tour With Bill O'Reilly Selling Out?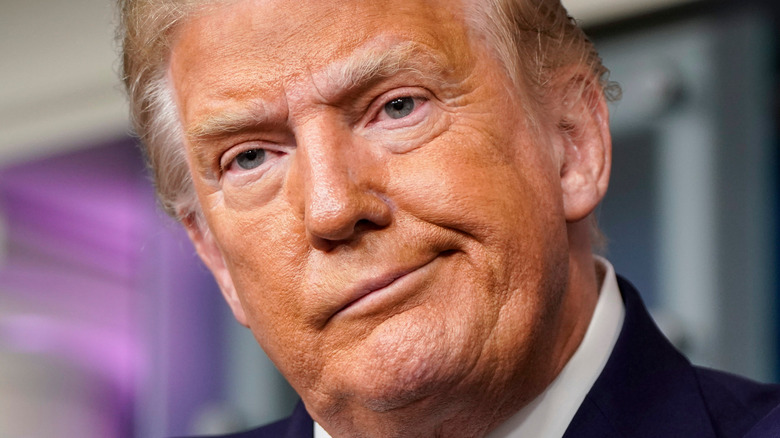 Shutterstock
Former President Donald Trump's upcoming arena tour with the disgraced conservative pundit and ex-Fox News host, Bill O'Reilly, is reportedly struggling to sell tickets (via Variety). 
Speaking of the forthcoming "History Tour" — that is scheduled to make stops in Orlando, Dallas, Houston, and beyond — Trump revealed that the event will focus on "greatness for our Country, something seldom discussed in political dialogue," adding that the event will be "fun, fun, fun for everyone who attends!"
However, despite the former President's excitement, the speaking tour is struggling to sell advance tickets. According to Politico, arena officials have commented on the slow pace of ticket purchases so far, with one employee of Orlando's 20,000-capacity Amway Center revealing that "there's still a lot of tickets" left unsold. "We have concerts that are doing a lot better than this," the employee added. 
For comparison, an upcoming Bad Bunny concert being held at the same venue in March 2022 sold out completely within two days, and the vast majority of seats for a Kane Brown concert in December have also been purchased. 
Team Trump remain positive over the ticket sales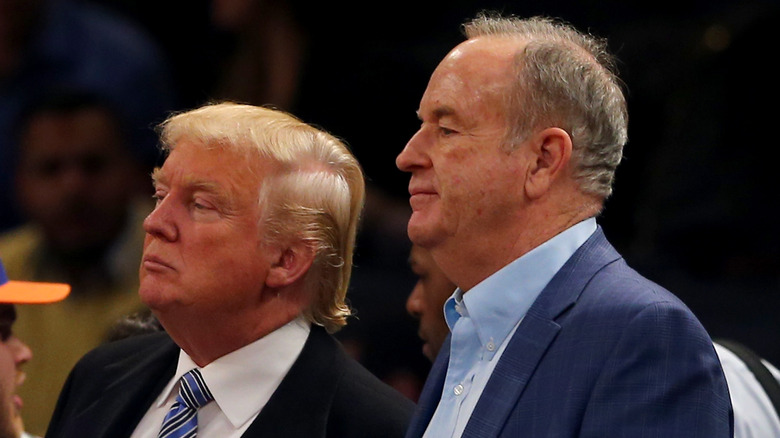 Elsa/Getty Images
Per Vanity Fair, tickets for Trump and O'Reilly's "History Tour" went on sale on June 14, and the majority of tickets are priced between $100 and $300. However, other tickets, such as the "VIP Meet & Greet Package," are much steeper in price, and will set attendees back a hefty $8,500. 
Speaking to Politico, a spokesperson for Trump, Liz Harrington, claimed that the tour is already a huge success, despite reports of disappointing ticket sales. "The History Tour has already sold over $5 million of tickets, and the excitement and enthusiasm is unlike anything we've seen before." She continued, "Come December, the sold-out shows will be a memorable night for all."
Elsewhere, Trump's "History Tour" partner O'Reilly also bragged about the event's ticket sale profits. "We have more than $7 million in the bank ... We haven't spent a nickel on marketing, nothing. All those 7 million for four shows were done on the announcement," the former Fox News personality claimed. 
However, at the 19,000-seat Toyota Center in Houston, roughly 60 to 65 percent of tickets for the event remain unsold, while an employee at the BB&T Center in Sunrise, Florida, revealed that they had previously expected sales for the "History Tour" to "definitely" be higher than they currently are.