What We Know About Prince Harry's Rumored Memoir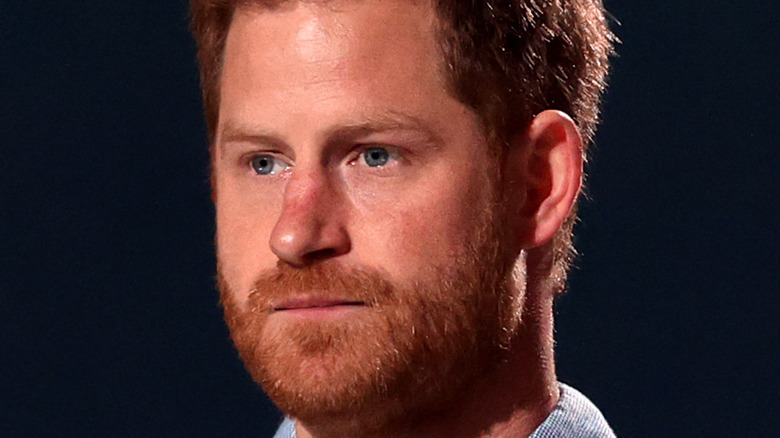 Kevin Winter/Getty Images
Prince Harry has spent much of 2021 speaking out about what life was like for him in the royal family. The Duke of Sussex, who exited his duties as a senior royal in early 2020, shocked fans when he and his wife, Meghan Markle, opened up during a tell-all interview with Oprah Winfrey back in March, per Insider. During the interview, Harry admitted that he felt stuck in his role as a working royal. "I was trapped, but I didn't know I was trapped," he told Oprah, adding that it was Meghan who helped him see that it was possible for him to step away from the firm.
Not long after his bombshell claims during his interview with Oprah, Harry made more controversial comments about the royal lifestyle. While appearing as a guest on Dax Shepard's "Armchair Expert" podcast, Harry revealed how he viewed his life in the spotlight, per Tatler. "You're in the tiniest in-group of all time, there's the whole country and then there's you guys," Harry told Shepard during the interview. "You're standing in one direction and they're standing in another direction looking at you. I was likening it to 'The Truman Show' – have you seen that movie? Yep, yep. It's a mix between 'The Truman Show' and living in a zoo," Harry added. 
Now, Harry is said to be ready to share even more of his thoughts about royal life in his rumored upcoming memoir.
Harry's memoir already has people buzzing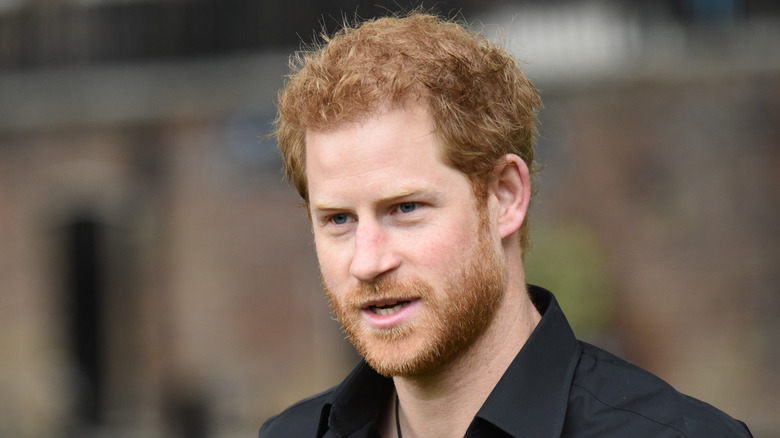 Shutterstock
Page Six reports that Prince Harry is currently working on a memoir, which has already been sold to Penguin Random House for publishing. The Duke of Sussex is said to be using the help of ghostwriter J.R. Moehringer to write the book, which will potentially hit shelves in late 2022. "In an intimate and heartfelt memoir from one of the most fascinating and influential global figures of our time, Prince Harry will share, for the very first time, the definitive account of the experiences, adventures, losses, and life lessons that have helped shape him," the publisher wrote of the book, per Page Six.
The memoir is set to cover all the major events in Harry's life from "his lifetime in the public eye from childhood to the present day, including his dedication to service, the military duty that twice took him to the frontlines of Afghanistan, and the joy he has found in being a husband and father." It also claims to be "an honest and captivating personal portrait," straight from Harry's perspective.
Of course, fans can't help but wonder how he'll portray the royal family, including his father and brother in the book. "Insiders are already discussing how much he'll go in detail about his family after a huge fallout with William and accusing William and Charles of being trapped in their roles on the bombshell Oprah interview," a source told the outlet. It seems that Harry's memoir could prove to be one of the hottest books of 2022 if and when it's published.