Why Lilibet Diana's Place In The Order Of Succession Is Causing Controversy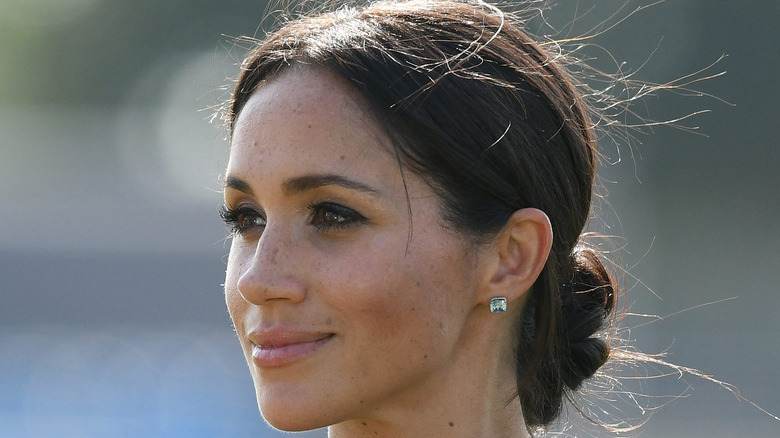 Shutterstock
On June 6, 2021, Prince Harry and Meghan Markle announced the birth of their baby daughter, Lilibet "Lili" Diana Mountbatten-Windsor (via the BBC). However, the newborn, who is eighth in line to the throne, is missing from a page on the official royal family website that showcases the official list of Windsors and the royal line of succession. 
Speaking of baby Lilibet's absence from the list, royal expert Daniela Elser expressed her belief that the British monarchy risk another potential "Sussex-related firestorm" if "The Firm" choose to ignore the daughter of the Duke and Duchess of Sussex. 
According to Express, Elser commented, "It simply beggars belief that this website situation has been allowed to happen given that 2021 is in strong contention to be the Queen's Annus Horribilis 2.0 for a variety of Harry and Meghan-shaped reasons."
Writing in her column for The New Zealand Herald, Elser added that the palace's decision to not update the website "carries with it quite the sting," and pointed out that the list was updated much sooner following the birth of Prince William and Kate Middleton's eldest child, Prince George, and Lilibet's older brother, Archie.
Lilibet's absence on the royal website could be a calculated snub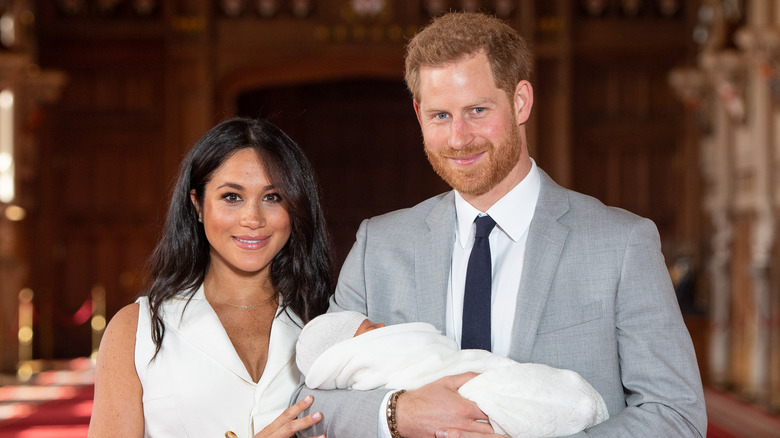 Wpa Pool/Getty Images
Commenting further on the yet to be updated line of succession webpage, royal expert Daniela Elser also pondered whether or not the blunder is the "IT oversight of the decade or calculated snub," as noted by Express. She added that following Prince Harry and Meghan Markle's bombshell Oprah Winfrey interview in March 2021, just "one instance" of Lilibet being "ostensibly cold-shouldered" by the palace could see the monarchy's reputation "go up in flames again" (via The New Zealand Herald). 
According to Express, Elser also went on to describe the palace's "seeming lack of urgency on the Lili/website front" as "breathtaking."
"Someone has got around to updating the royal.uk website to include all the handy details of this year's Swan Upping (it starts on Monday!) but they have not got around to adding Lilibet to the line of succession," she said. "Talk about fiddling while Rome is threatening to burn." Will Lilibet Diana finally see her place on the royal website? As of publication, only time will tell.