The Truth About Barbra Streisand's Relationship With Her Stepson Josh Brolin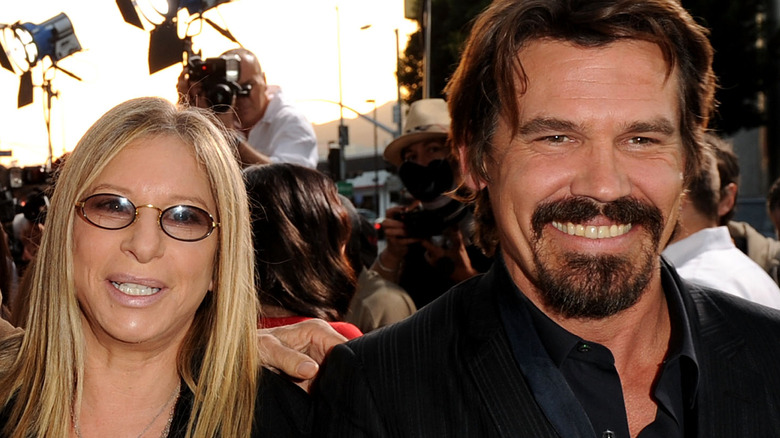 Kevin Winter/Getty Images
In 1996, Barbra Streisand met James Brolin and married him two years later. With him came a family full of adult children that Streisand came to think of as her own, including Josh Brolin, an actor in his own right who both thrilled and terrified audiences as villain Thanos in the Marvel "Avengers" movies.
Streisand came into her second marriage to James Brolin with one adult son, Jason Gould, from her first marriage to actor Elliott Gould (via Biography) and Brolin had three adult children, Jess, Josh, and Molly from his previous two marriages (via The Famous People). The legendary singer and actress has a special relationship with stepson Josh, as well as his wife and children. Josh and his family even broke quarantine in April of 2020 in order to be with his father and stepmother, something he later had to apologize for when his social media photos went viral.
COVID kept Barbra Streisand apart from Josh Brolin and family -- for the most part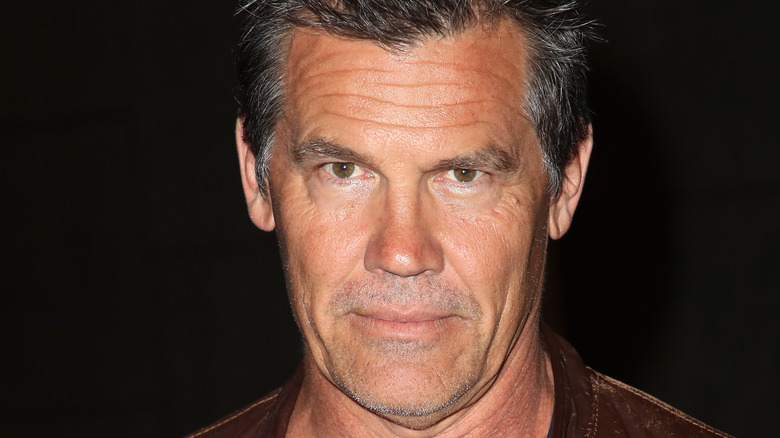 David Livingston/Getty Images
Barbra Streisand and James Brolin are so close to Josh Brolin and his family that they're even neighbors. On April 16, 2020, Streisand took to Instagram to share a photo of a sign Josh's wife, Katheryn Boyd, held up by their window, wearing a mask, of course. The sign said, "We love you, Gamma and Grampa" and was supposed to be sentiments from Josh and Katheryn's 1-year-old daughter, Westlyn.
Adult children and small grandchildren holding signs at the doors and windows of older relatives became commonplace in 2020 as families found any way they could to be together while remaining socially distanced. Then, a few days later, the social distancing stopped with Streisand, her husband, and her stepson. Josh made the mistake of posting his own photo to social media of his wife and daughter sitting poolside with Streisand and Brolin. That photo has since been deleted, but a few days after he posted it, Josh issued a video apology for breaking quarantine and setting a bad example.
"My father lives next door to us and we had a plan to go see them and not be near them and that plan was broken and that's our responsibility," Brolin explained in his Instagram video. "We were going to pick something up and show [Westlyn] the pool because we don't have a pool and yeah, I think it was irresponsible."
Josh Brolin loves stepmom Barbra Streisand's grandma skills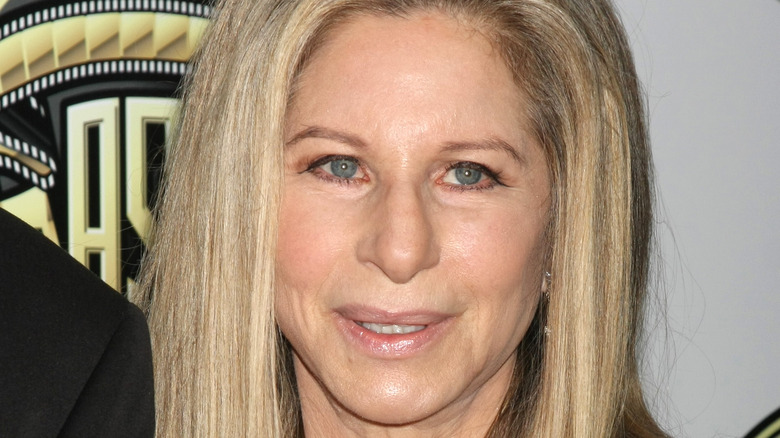 Shutterstock
Before COVID kept the family apart, Josh Brolin and Barbra Streisand attended the 2018 premiere of Josh's flick, "Sicario: Day of the Soldado" and even posed puckered up for a kiss on the lips. They also posed with James Brolin and Josh's wife, Kathryn, who was pregnant with Westlyn at the time. Josh told People that his stepmother couldn't wait to be a grandmother.
"My wife got her a bracelet that said 'Grandma' on it and she started crying," Josh said. "She is one of those ... it's annoying but in a really great way, [with] emails every day and like, 'Hey, I thought of this name, what do you think of that? ... When can I come over and feel the baby?'... She is really into it and I love that she is into it. I mean, it's like very typical Jewish grandmother who is saturated by this event. It's awesome."