The Truth About Tyra Banks' Emotionally Abusive Relationship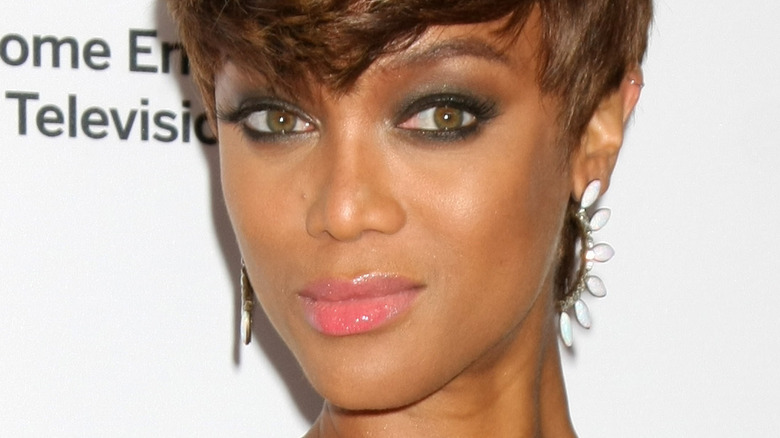 Shutterstock
Tyra Banks opened up about a devastating past relationship during an episode of TV One's "Uncensored" in October 2019. Years after welcoming her son, 5-year-old York Banks Asla, with ex-boyfriend Erik Asla, she admitted that while she used to be judgmental of women in bad relationships, she ultimately began to realize it is often hard to simply "get out."
"I remember being kind of judgmental for women that were in bad relationships. And I'm like 'Just get out. Come on, what are you doing? Just leave him. I don't get it.' Until I experienced it myself," the host of "America's Next Top Model" and "America's Got Talent" explained, via YouTube. Although the now-single mom didn't reveal which ex-boyfriend she was referring to, she told the host of "Uncensored" that their relationship was plagued by drama. "We probably broke up 14, 15 times," Banks recalled, according to a report from The Grio. 
Tyra Banks' friends and family interceded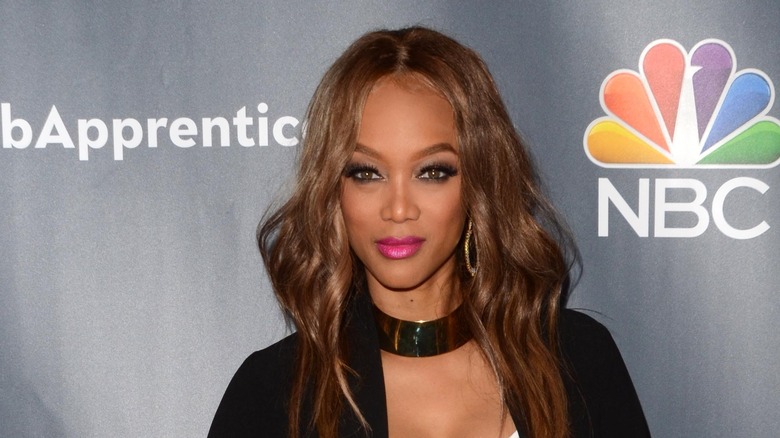 Shutterstock
"There were things that he said, or made me feel like I couldn't leave or if I left I had to go back. He told me that that is what he does. That he knows how to break a woman down," Tyra Banks continued, via The Grio. Banks remained in the abusive relationship until a number of her friends and family members convinced her to walk away from the turmoil.
"It took so many different friends and family for me to finally say 'goodbye' to him," she admitted (via YouTube). Also during the interview, Banks said that because of the bad relationship, she was often unable to celebrate the many milestones she reached in her career, including the moment in which The New York Times shared a cover story comparing her to Oprah Winfrey. "It was like, height of success, height of unhappiness," the model shared.
Per Oprah.com, Banks said that from the outside, the relationship looked fine. And while her boyfriend wasn't physically abusive, "there were blows to my spirit, blows to my emotional well-being every day," she said.