The Real Reason Maisie Williams Didn't Go To Sophie Turner And Joe Jonas' Wedding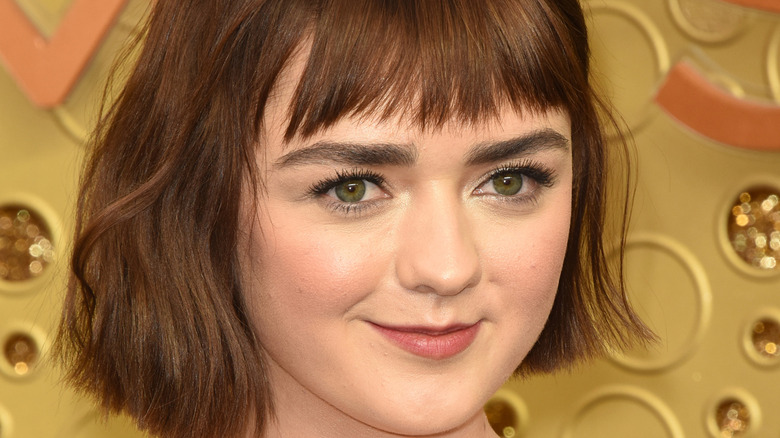 Shutterstock
Maisie Williams and Sophie Turner (also known as the Stark sisters on "Game of Thrones") became best friends during their time filming the series. In fact, Turner told Dr. Phil that their bond was so tight that it became "quite destructive" at one point because the two realized they only associated with one another (via Glamour). Turner went on to explain that, due to the unique lifestyle that comes with being a child actress, she and Williams quickly bonded because they understood each other.
"Maisie and I used to [stay inside] together. I think being friends with each other was quite destructive because we were going through the same thing," Turner told Dr. Phil (per Glamour). "We used to get home from set, go to a Tesco across the road, a little supermarket, and just buy food. We'd go back to our room and eat it in bed. We never socialized for a couple of years. We didn't socialize with anyone but ourselves."
However, the pair eventually learned a healthier way to be best friends, especially as each embarked on their own journeys when "Game of Thrones" concluded, per The Things. But it was clear that they remained BFFs, which is why it came as a surprise to many when Williams was absent from Turner's wedding to Joe Jonas. Was it a sign of trouble for the onscreen sisters, who basically sum up #friendshipgoals?
Sophie Turner and Joe Jonas had a last-minute change of plans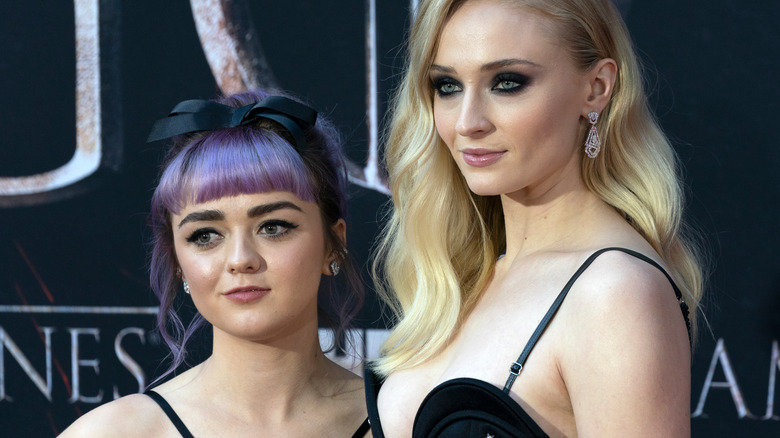 Shutterstock
As reported by Marie Claire UK, Turner and Jonas planned to tie the knot in a large, star-studded ceremony in France in 2019. One of the stars on the guest list was, of course, Maisie Williams, who was also set to be a bridesmaid.
But in May 2019, Turner and Jonas surprised the world (including their own families) when they made the last-minute decision to elope and get married in Las Vegas. Turner called her mom the same night as the wedding to share the news, her mom told the Daily Mail. Williams was absent, reportedly due to not having "quite have enough time to spontaneously fly all the way to Las Vegas for Turner's shotgun wedding." So Turner's new sister-in-law Priyanka Chopra, served as maid of honor in the tiny ceremony, per Marie Claire UK.
Although Turner and Jonas officially married in Vegas, they did still have the ceremony in France that had been previously planned. As reported by Harper's Bazaar, the ceremony occurred in June 2019 at Château du Martinet (located in the South of France) and Williams was Turner's maid of honor. So although she wasn't there the moment her best friend made it official, Williams did still play an important role in the larger ceremony for family and friends.