The Real Reason Jennifer Lopez Wasn't Paid For Her Role In Hustlers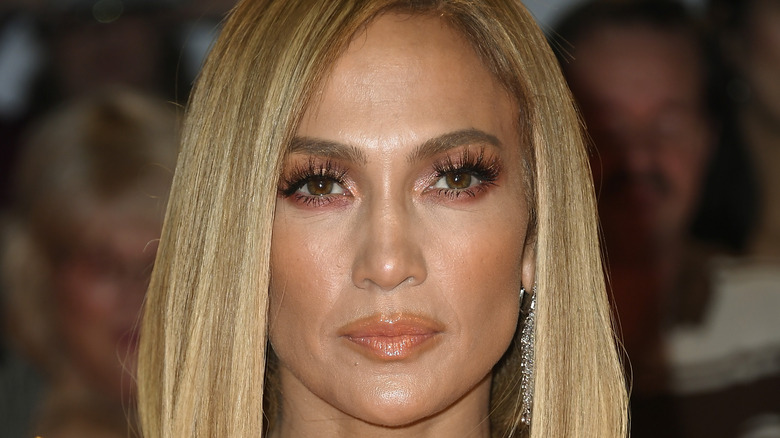 Frazer Harrison/Getty Images
Jennifer Lopez's career has gone through countless transformations. She hit it big playing the late Selena Quintanilla in 1997's "Selena" (via ET). Of course, more films followed, with Lopez earning a then-record-breaking $9 million to star in 2001's "The Wedding Planner" (via Variety). That's not even touching her music career, which has spawned a multitude of hits or her newly launched skincare line. However, her starring role in 2019's "Hustlers" breathed new life into her already incredible career.
Publications like Vogue referred to the project as "the role of a lifetime" for Lopez, and it received rave reviews upon premiering. Rotten Tomatoes praised the actress for what was described as a "career-best performance." Despite the fact that Lopez was famously snubbed for her role at the Oscars (via The New York Times), "Hustlers" was a certified smash. It grossed more than $150 million against a $20 million budget (via The Numbers). Based on those numbers, you'd assume Lopez made a pretty penny. The reality is quite different.
"I didn't get paid a whole bunch of money for 'Hustlers,'" she told GQ in 2019. In fact, she made no money up front for the role. "I did it for free and produced it," she revealed. Why did she agree to get involved in a project without a massive pay-out? According to J.Lo, the reason was quite simple: she wanted to. "Like Jenny from the Block — I do what I love," she said. 
Hustlers was an important film for Jennifer Lopez to make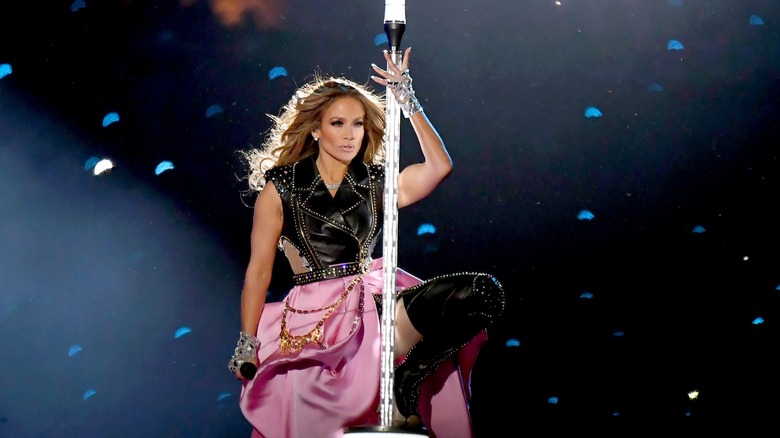 Kevin Winter/Getty Images
Jennifer Lopez had more to say about "Hustlers," which was made with a female director and a team of high-powered women at the helm. "It became a movement," she enthused to GQ. "This is our movie, where we run s**t. They know it's all women producers, woman director, woman writer, all women starring in it. We've been watching men take advantage of women in movies for a long time, so it was a fun ride to see the tables turned."
While Lopez said she didn't make any money up front for the film, it is likely that she cleared some sort of check after the film premiered. Why's that? According to Elle, she likely made dividends off the release for her work as a producer. It's unclear how much of a kickback she stood to make; however, as Elle noted, the superstar could afford to take a pay cut for the role. After all, she is worth an estimated $400 million.
According to Lopez, this is one thing she shared in common with her character Romana in the film. "I've never been motivated by money," she said, as noted by Elle. "I've always been motivated by wanting to be a great singer, a great actor, a great dancer, I want to make movies, I want to make music. And the money came along with that." 
Unlike Jennifer Lopez, this woman was not impressed by how much she was offered for Hustlers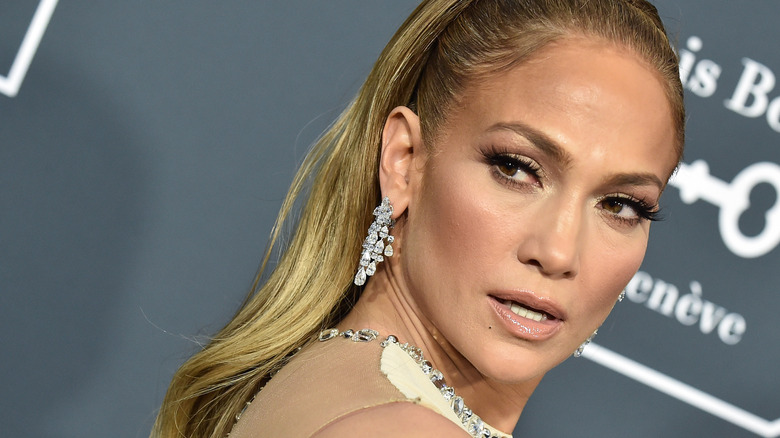 Shutterstock
While Jennifer Lopez willingly took a pay cut to star in "Hustlers," the woman who inspired her character was not thrilled with what she was offered. Samantha Barbash — the central woman in a 2015 Vulture story that inspired the film — was allegedly only offered $6,000 to participate in the film (via Vanity Fair). Barbash was not impressed. "I'm a businesswoman. J.Lo doesn't work for free. Why would I," she asked in a 2019 chat with Vanity Fair. "At the end of the day, I have bags that are worth more than what they wanted to pay me."
Barbash went on to sue Lopez's production company. Seeking $40 million in damages, Barbash argued that the film used her likeness without permission and defamed her in the process (via Los Angeles Times). According to Entertainment Weekly, the lawsuit was dismissed with the court ruling that although "Hustlers" was inspired by the 2015 story about Barbash, it did not use her "name, portrait, picture, or voice" to tell the story.