Prince William Reveals Why This American President Has Always Inspired Him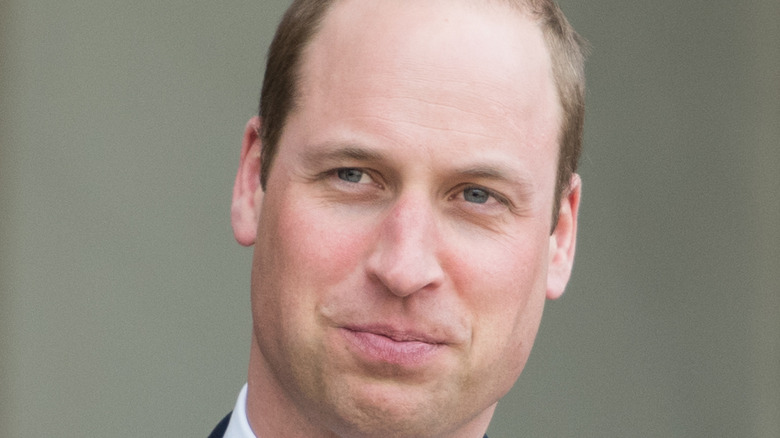 Shutterstock
In October 2020, Prince William launched the Earthshot Prize, which awards five winners a year (50 throughout the next 10 years) £1 million — about $1.36 million — in order to address issues in the areas of nature, air, oceans, water, and climate (via the BBC). A TED Talk was released thereafter, in which William discussed the project further and explained that the initiative exists to "protect and restore nature, clean the air, revive oceans, build a waste-free world, and fix the climate — all in the next decade."
The Duke of Cambridge went on to share his concerns for the upcoming decade, saying that if action is not taken to address climate change, the consequences will be "irreversible." Speaking to the generations of people to come, William said that the inequality posed by the changing climate will be felt by those who are "the most vulnerable," who have "done the least to cause climate change." His words were poignant and powerful, and his efforts to address global warming were inspired by a man who led the United States almost 60 years ago. 
John F. Kennedy's leadership inspired Prince William in his environmental pursuits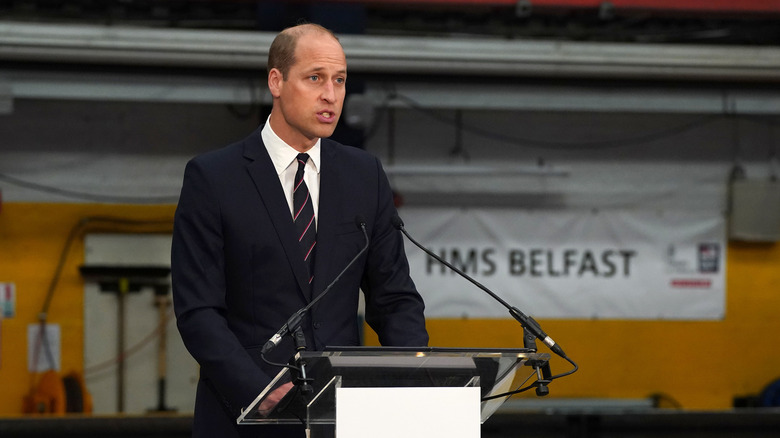 Wpa Pool/Getty Images
According to the Earthshot Prize website, Prince William's efforts sourced inspiration from a former president: John F. Kennedy. Known predominately by his initials, JFK was president of the United States from 1961 until 1963, and was the youngest politician to be elected to the position (via the White House website). His time in office was ultimately cut short, as he was tragically assassinated in 1963, but JFK's influence on the office and politics is still felt to this day. Given his legacy, it makes sense that William would take inspiration from the storied leader.  
"I've long been inspired by President John F. Kennedy's 1961 mission to put a man on the moon within a decade," William said in his TED Talk. "He named it the Moonshot. It seemed crazy. We'd only just launched the first satellite. Putting a man on the moon that quickly seemed impossible ... In taking that giant leap for mankind, the team behind the Moonshot united millions of people around the world — that this crazy ambition wasn't so crazy after all."
The Duke of Cambridge went on to say that what is needed now is "Earthshots." He spoke of focusing on a shared goal and all doing our part to help in repairing the planet, so that "the way we live will be healthier, cleaner, smarter, and better for all of us."