The Surprising Confession Ryan Reynolds Just Made About Pursuing Blake Lively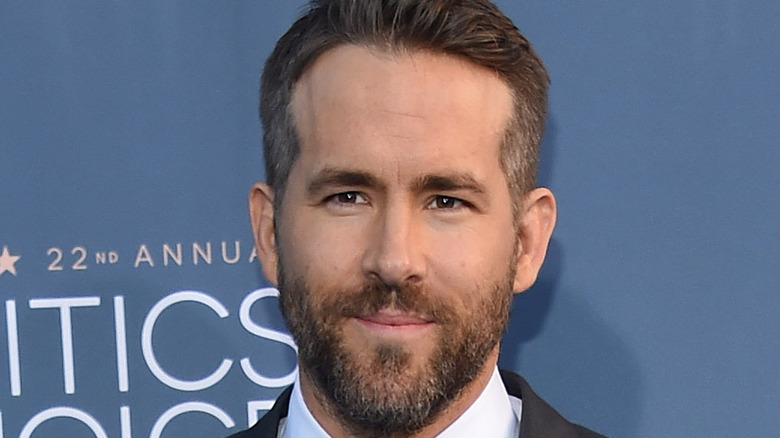 Shutterstock
He may be one of the hottest men in Hollywood, but Ryan Reynolds had to work to land his wife, Blake Lively. The couple met while filming "Green Lantern," but they didn't start dating right away. In fact, he was married to Scarlett Johansson at the time, while Lively was in a relationship with her "Gossip Girl" costar, Penn Badgley (per Glamour).
"I met Blake on the darkest crease in the anus of the universe called 'Green Lantern,'" Reynolds said on the SmartLess podcast, which is hosted by Jason Bateman, Sean Hayes, and Will Arnett (per People). "We were friends and buddies and about a year and a half later we went on a double date but we were with dating separate people."
While the two occasionally hung out as friends, nothing romantic happened until Lively ended things with Badgley in September 2010, and Reynolds filed for divorce a few months later. Soon after, the 44 year-old "Deadpool" star decided to make his move. "Next thing you know, [Lively] was going to Boston, I was going to Boston and I said, 'Well, I'll ride with you.' We got on the train and we rode together," he explained. "I was just begging her to sleep with me."
And from there, things moved quick. "A week later I was like, 'We should buy a house together,'" Reynolds said. "And we did."
The couple married in September 2012, and now have three daughters: James, Inez, and Betty (we can hear the Taylor Swift song in your head).
Ryan Reynolds and Blake Lively are rarely apart from one another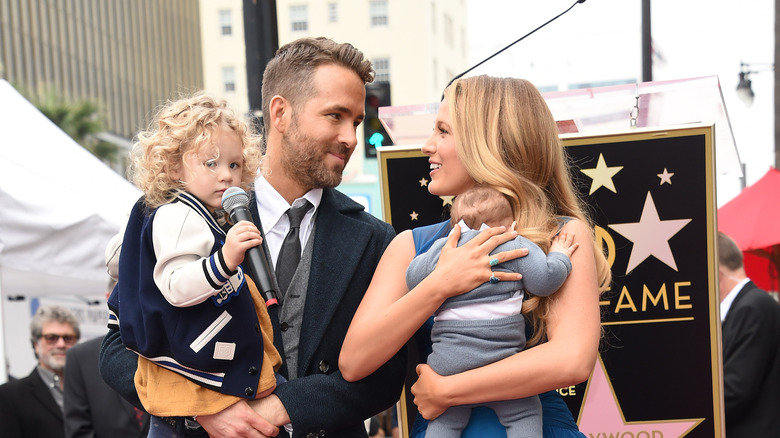 Shutterstock
While Ryan Reynolds and Blake Lively didn't get together right away, once they did start dating, things moved fast. Since tying the knot in 2012, they have welcomed three daughters: James, Inez, and Betty (per People). Despite daughters three in a row, Reynolds "never in a million years would have imagined" he would be a girl dad. "I come from all boys. I have three older brothers. I'm the youngest of four boys, so for me to have three daughters has been such a ride," he said (per Glamour). "I love every second of it."
And the couple makes sure to stay together as much as possible — even with their busy careers. As of publication, Reynolds has several films in the works, including the next "Deadpool" movie (per IMDb), while Lively is set to star in "The Husband's Secret," (per IMDb). 
"My husband and I don't work at the same time, so we all go together as a family," she explained to People. "If we're away as a family, it's never more than for a day. We stay together."