How To Replicate Vanessa Hudgens Nighttime Skincare Routine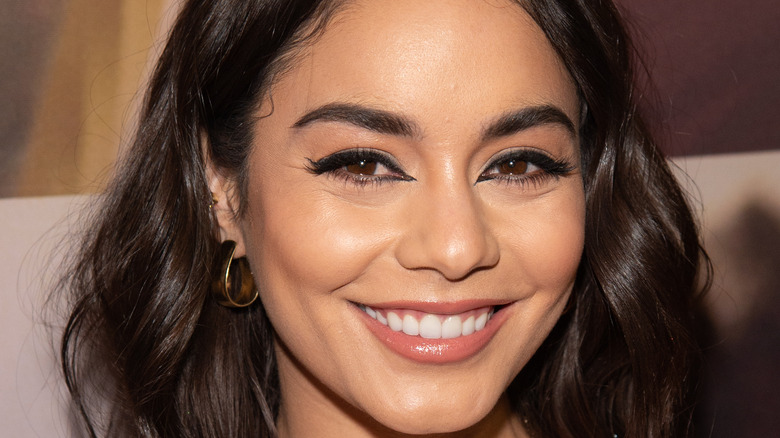 Shutterstock
Do you want flawless skin like Vanessa Hudgens? You can give it your best shot by replicating her nighttime skincare routine — and the best thing is, you don't need to break the bank to incorporate some of her favorite products into your own routine. She takes her own routine seriously, bringing in silk pajamas, candles, and products from Know Beauty, the skincare brand she designed with Madison Beer (via Elle). 
"I have fallen in love with skincare as I've gotten older," Hudgens told Harper's Bazaar. "Partly because, you know, you start to see little things and you're like, 'Wait, what is that? That wasn't there a few years ago' ... I turned 21 and started drinking wine and eating cheese ... Man, my skin hated it — I was just getting breakouts left and right."
The millennial doesn't keep to exactly the same routine every day; she switches things around depending on her skin, but she definitely has a few favorites, as you can see here.
She experiments with a number of tools, including a beauty roller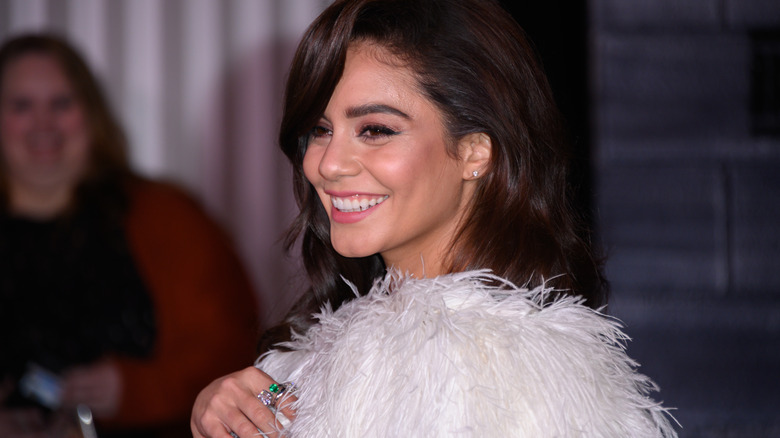 Shutterstock
Vanessa Hudgens starts her skincare routine off with a couple of Know Beauty products. First of all, there's the Purifying Cleanser, which is followed by the brand's Bubbling Oxygen Mask to oxygenate the skin and revitalize skin cells. Next up is Know Beauty's Resurfacing Night Serum, which contains vitamins C and E as well as retinoid hyaluronic acid — Hudgens described it as a "shot of vitamins for the skin" to Harper's Bazaar. 
Then, she uses her Skin Gym Face Sculptor Beauty Roller, which she says helps to define her cheekbones as well as to de-puff her cheekbones. Hudgens told the outlet that she loves "a really aggressive rolling moment," describing the product as one of many tools that she likes to play around with in order to find out what's best for her skin. She finishes by mentioning her favorite perfume — her fragrance of choice is Maison Margiela's REPLICA By the Fireplace; the High School Musical actress likes both the bottle and the scent itself.