How One Of Prince George's Birthday Traditions Was Inspired By Princess Diana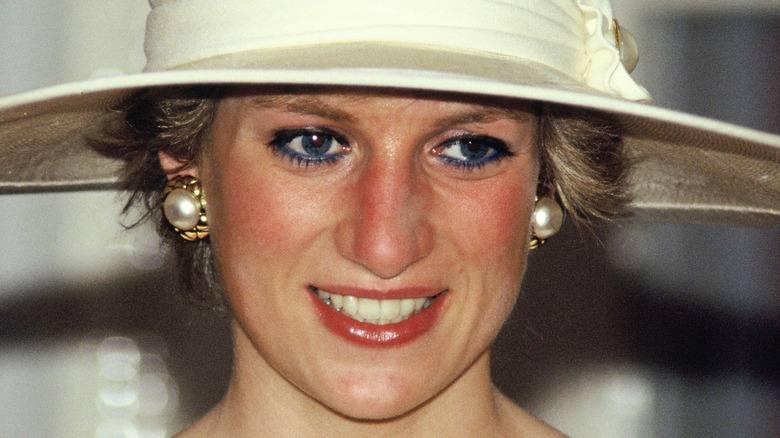 Georges De Keerle/Getty Images
Prince George is set to celebrate his eighth birthday on July 22, 2021. The young royal, who is third in line to the throne, recently learned that he'll likely be king of England one day, per Page Six. It seems that George will begin to be groomed for royal life, and the first step is changing his wardrobe. While many fans are used to seeing the little prince sport shorts, the time for George's casual ensembles seem to be over. People reported that at the age of eight, etiquette experts said boys in aristocratic circles are supposed to trade their shorts for pants, including suits when they're in a formal setting. "His style hasn't changed, but it's evolved in the way that you would assume it would, and it's very much reminiscent of what the young princes would have worn in the time of Princess Diana. It suits George beautifully," designer Sophie Mirman told the outlet.
Of course, George is still a young boy, and his behavior often reflects that. The Mirror noted that George can be a bit of a handful for his parents, Prince William and Kate Middleton. "Although Prince George might be future king of the castle, he's not king of the castle yet. He's not Little Lord Fauntleroy. He's a rascal (almost) eight-year-old — full of mischief and always playing tricks and pranks on his younger sister and brother," author Duncan Larcombe recently told OK! With the world watching his eighth birthday, George will likely be treated to a tradition that was started by his beloved late grandmother, Diana Spencer. 
Prince George's godmother carries on a very sweet tradition started by Princess Diana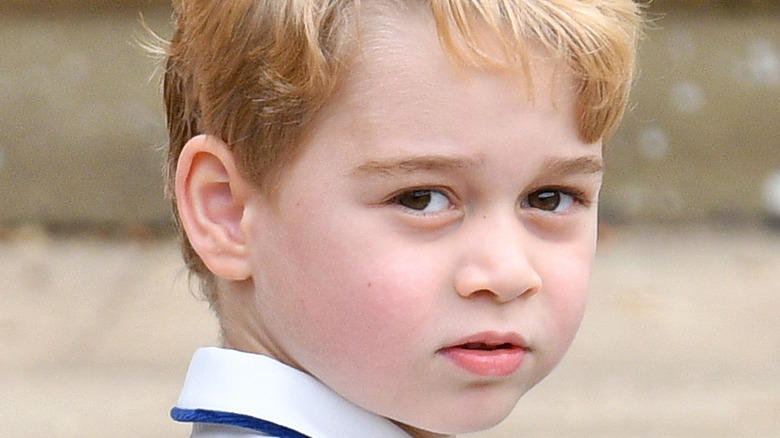 Pool/max Mumby/Getty Images
Even though Prince George will one day be the head of the monarchy, for now he's still an energetic boy. With George's birthday just days away, he'll be celebrating with a special tradition put in place by his late grandmother, Princess Diana. According to Bustle, George's godmother, Julia Samuel, opened up about how she keeps Diana's memory alive for George's birthday during an appearance on the "How To Fail" podcast in 2020. 
"I do to George what [Diana] did to [me and my children] and give impossible toys that are really noisy and take a lot of making," Samuel said. She added that, "William then has to spend days putting [the toys] together ... and then it makes awful tooting noises and lights flashing and all of that and that makes me laugh and it makes George laugh."
It seems that Samuel has a yearly habit of giving George something that he'll love, but his parents may hate. Of course, it's all in the name of tradition and love. In addition, the young prince's godmother also admitted that Diana would have been very fond of her oldest grandchild. "He is amazing. He's funny and feisty and cheeky and, god, [Diana] would have loved him so much. That is heartbreaking for all of them," Samuel said, gushing over George.