Why Did Jeff Bezos Just Give Van Jones $100 Million?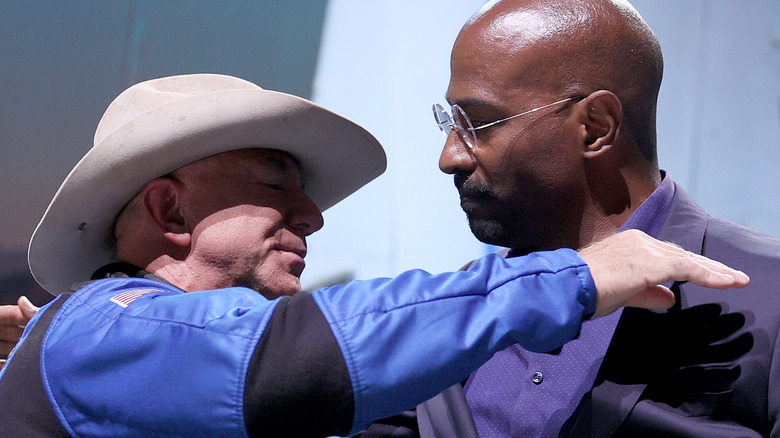 Joe Raedle/Getty Images
The billionaire space race heated up on July 20, 2021, when Amazon founder and multi-billionaire Jeff Bezos traveled to the edge of space in his Blue Origin spacecraft. He followed fellow billionaire Richard Branson into this race, as Branson traveled to the edge of space a week prior (via NPR). If 11 minutes in space wasn't news enough for Bezos, at a press conference after the flight, he made even more news when he announced he was giving two people $100 million each to give to a charity of their choice. One of those people was CNN political commentator Van Jones.
Jones, along with humanitarian chef José Andrés, were the first recipients of what Bezos is calling his Courage and Civility Award. While the press seemed surprised by Bezos' announcement, Jones was not, as he revealed that Bezos called him a few days prior to tell him the news and explained to why Jones was chosen.
"He said that he thought that my attempts to try to bring people together across party lines, across racial lines had been inspiring, and can I use some more support," Jones said, according to Deadline.
Van Jones thanked Jeff Bezos for the opportunity to do good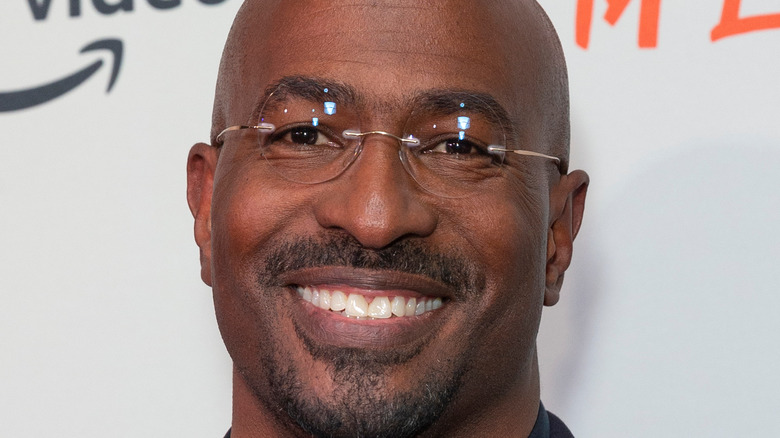 Shutterstock
Van Jones, a former Obama White House advisor and advocate for criminal justice reform through his non-profit organization Dream Corps, has hosted a variety of political shows for CNN where he's tried to cross the political divide, according to his CNN bio. When Jeff Bezos announced Jones was receiving the $100 million, the political pundit thanked him and spoke of the issues he believes in, adding that the money was for him to share with others who "have a similar spirit."
"I really didn't know what to say," Jones said of the monetary gift. "You got people coming out of prisons, you have got people on reservations, you have got people in Appalachia, you have got people at the border, all people. This country is unbelievable what people are doing, and how much heart they have and how much love they have." Jones went on to say that most people within the country don't give political differences much time, but that they rather need support and access to opportunity. "If we can connect them with more resources, it is going to make a big difference," he said (via Deadline).