This Iconic 10 Things I Hate About You Moment Is Julia Stiles's Favorite Scene With Heath Ledger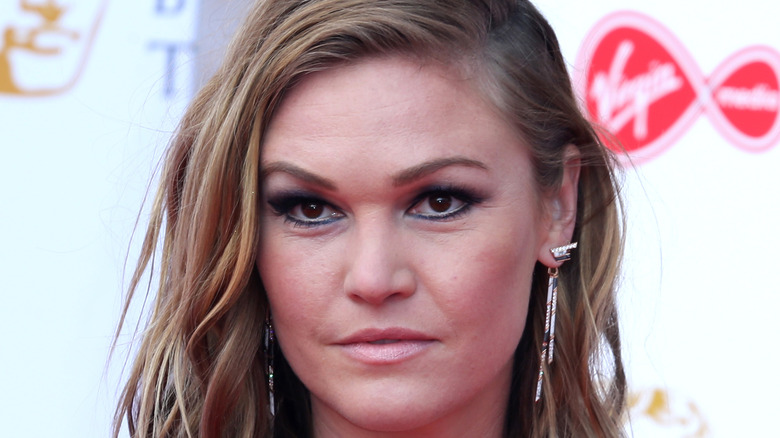 Shutterstock
When actor Heath Ledger passed away at the young age of 28 in 2008, fans around the world were devastated by the loss (via CNN). Although Ledger wasn't yet 30, he'd already had an enviable acting career, starring in films like "Brokeback Mountain," "Lords of Dogtown," and "The Darkest Night," for which he posthumously won the Oscar for Best Supporting Actor.
But before Ledger was an internationally renowned actor, he starred as Patrick Verona in a little high school rom-com called "10 Things I Hate About You." Released in 1999, "10 Things I Hate About You" starred Ledger opposite Julia Stiles as Kat Stratford, who is seen as difficult by her peers, and has a predilection for Thai food and feminist prose. Also starring Joseph Gordon-Levitt and Larissa Oleynik, the film is a modern take on the Shakespearean classic "The Taming of the Shrew." Casting the role of Patrick proved difficult — until Ledger came along. "He needed to be masculine without trying to be masculine. He needed to be smart, he needed to be removed, he needed to be unbelievably charming," director Gil Junger revealed in the film's DVD extras (via Insider).
Thankfully for him, Ledger proved to be all of those things. After watching Ledger's audition tape, Junger called the production team and said, "Ladies, I have never wanted to sleep with a man, but if I had to sleep with a man, that would be the man. Please cast him immediately."
The making of an iconic scene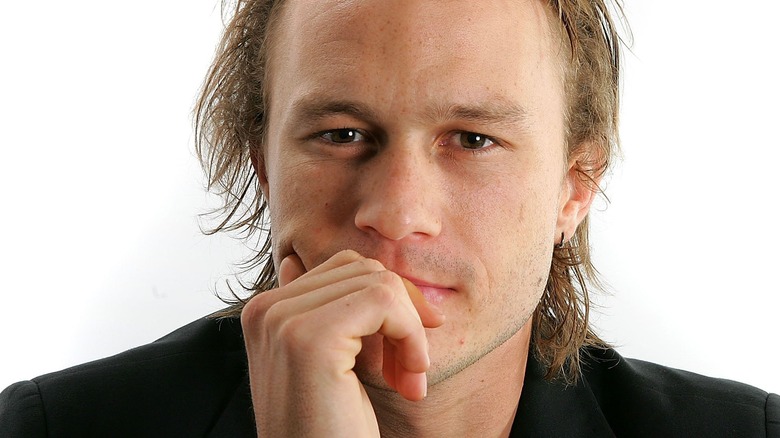 Carlo Allegri/Getty Images
Per all accounts, the cast of "10 Things" grew incredibly close during the production of the film. As Joseph Gordon-Levitt shared, "...we had such a good time. All of us hung out, all the time" (via Insider).
Naturally, when Ledger passed away, it was difficult for the cast to process; they would later go on to discuss how much Ledger brought to his role (via USA Today). When asked by "Watch What Happens Live" host Andy Cohen what her favorite memory of shooting the film with Ledger was, Stiles revealed it was when they filmed the memorable scene wherein Patrick serenades Kat with "Can't Take My Eyes off You" from the bleachers. "'My favorite memory of that day – the whole day, was just phenomenal," Stiles said (via the Daily Mail). "'I mean, like, running up and down those stadium steps and nobody knew he had this amazing voice. He just went full out and I got to watch it."
The idea to sing that specific song actually came from Ledger himself; initially, the writers were between "I Think I Love You" by the Partridge Family or "I Touch Myself" by the Divinyls. Ledger even had specific ideas about what his character should wear for the scene (via Insider).
While, sadly, Ledger only had a limited time to make these films, his personality and talent shone through.