How Far Did Shania Twain Get In School?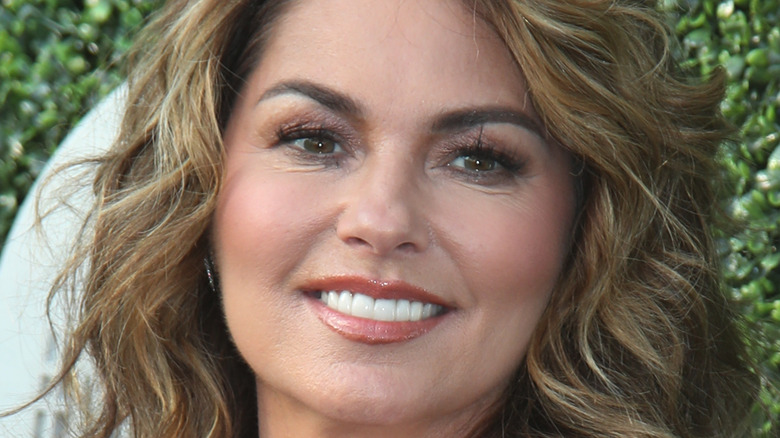 Shutterstock
Before she made it big as a country music star, Shania Twain lived a complicated life. She has spoken openly about her difficult upbringing and the road that led her to stardom, but fans may be still looking to fill in some of the blanks of her background, including her educational journey. Here's what we know. 
Twain was born Eilleen Regina Edwards on August 28, 1965, in Ontario, Canada (per Biography). Speaking with "Nightline" anchor Cynthia McFadden on ABC, Twain shared what life was like growing up. Her parents divorced while she was young, and her mom Sharon went on to marry Jerry Twain, a member of the Ojibwa tribe. He then adopted Sharon's three daughters, at which point 4-year-old Eilleen had her name changed to Eilleen Twain (it would be changed to Shania Twain to better suit the stage down the line). 
The Twains were far from the picture-perfect family. They struggled financially and Shania often went to school with just a "poor man's sandwich" (bread spread with mayonnaise or mustard) for lunch. Making matters worse, Jerry was very violent and Shania and her sisters would often see him beating their mother. "[It was] overwhelming for any child to never know what to expect from one day to the next," Twain told McFadden. "It could happen anytime. But also you don't know if they're going to survive it."
Shania Twain's later years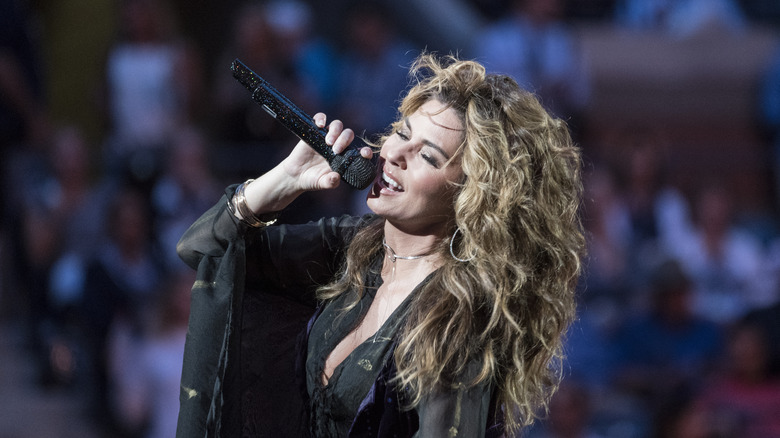 Shutterstock
But survive it she did. Shania found solace in music and used it to fuel her way out of her home. As a teen, she attended Timmins High and Vocational School and sang for a local band called "Longshot" (per The Famous People). This opportunity landed her a performance on the "Tommy Hunter Show" at just 13 years old, which aired on CBC TV. Rather than attend college, Shania joined the band "Flirt" after graduating high school in 1983, along with taking singing lessons. 
When her parents tragically passed away in a car accident when she was 22, Shania took some time off from music and instead cared for her younger siblings. It wasn't until they were grown that she went back on the road and resumed her unstoppable trajectory. She released her first album "Shania Twain" in 1993, but it was not well received. That changed with her next two albums, "The Woman in Me" (1995) and "Come on Over" (1997). After some time off, she released a memoir in 2011 and began a Las Vegas residency the next year. Her 2017 album "Now" was her first album of original material in 15 years and she followed that up with a foray into feature films with 2019's "Trading Paint" (via Time Toast).
Despite the numerous obstacles in her way, Twain pushed through and thrived. While she may not have received a formal college education, her life experience more than made up for it. 
If you or someone you know is dealing with domestic abuse, you can call the National Domestic Violence Hotline at 1−800−799−7233. You can also find more information, resources, and support at their website.