The Surprising Job Charlize Theron Had Before She Was Famous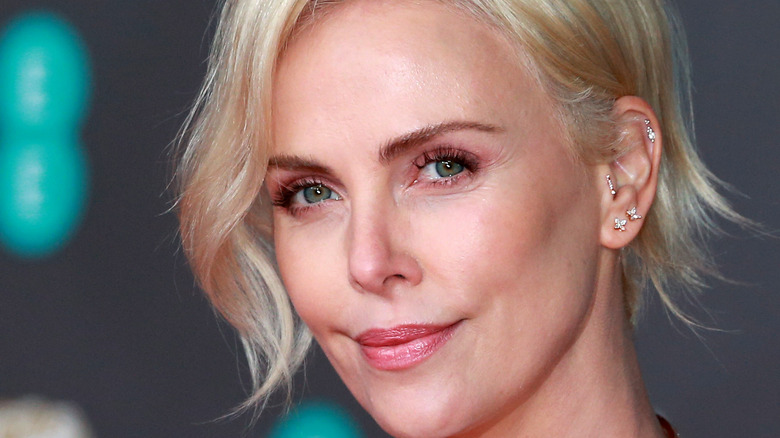 Shutterstock
Charlize Theron is a big name in Hollywood, and for good reason. Her acting skills are top notch, and she makes every role she takes on her own. Her performances are always unique, too, because of Theron's wide range of talents and emotive expressions. She can do it all, but she hasn't always been an actress.
Once she became an on-screen sensation, Theron's star appeared to rise rather quickly. She played all kinds of roles, from lighthearted ones to dangerous ones, and became a top-billed name. She even grew into producer roles. Just a few of her hit films and television series include "Atomic Blonde," "Mindhunter," "Tully," and "Bombshell," among many others (via IMDb).
The star is even down to earth in comparison to her Hollywood colleagues. "I live a very simple life. I don't have to make those giant movies. I don't have a yacht or a private plane," the actress has said. "As long as I can maintain this life, which is pretty low-maintenance and simple, then all of a sudden you don't have to worry about all that stuff. I don't have to take a job to pay a mortgage on a house I can't afford."
But just where did Theron come from before acting and producing?
This is the moment Theron realized her 'career was over'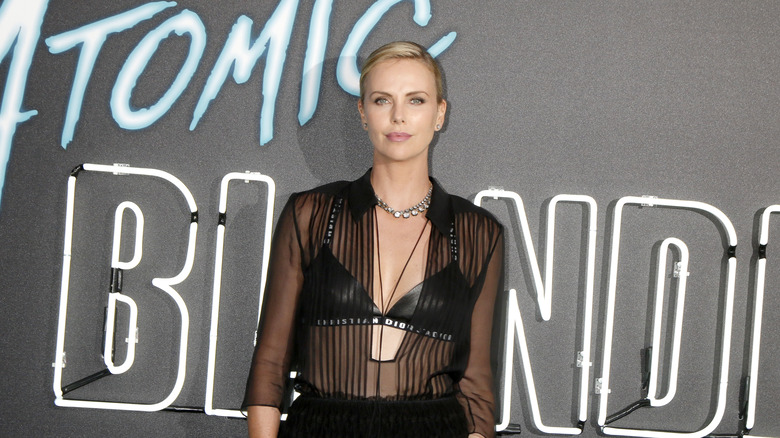 Shutterstock
As it turns out, Charlize Theron only ever pursued acting to begin with because her mother, Gerda, pushed her toward it. According to News18, Theron practiced ballet for a lot of her life, beginning when she was very young. "I was a ballerina from the time I was four years old and I thought that's what I'd always do," Theron explained. "I left South Africa at 16 and studied abroad and supported myself by modeling. I ended up in New York and soon realized that my career was over and my knees had said goodbye to me and I'd never thought of a plan B." Any dancer, current or former, will tell you that the injuries stack up pretty quickly. 
"You know, I hear they make those movies in Los Angeles, you should go. You don't want to be 80 and on your deathbed and wonder what could have been," Theron recalled her mother telling her (via News18). The revelation came after Gerda visited Theron in New York City, as she knew her daughter was down on her luck and could use some reassurance. So, Theron took the plunge, and she ended up becoming a household name known the world over. 
"I owe her a lot," Theron now says of her mother. Ballet takes incredible amounts of strength to even learn to begin with, so it's impressive that Theron practiced it for so many years. To turn a bad situation into a lifelong career is also amazing.
In the end, Theron was discovered in a bank in Los Angeles, leading her to where she is now.