The Real Reason Lucille Ball Took Her Role In Wildcat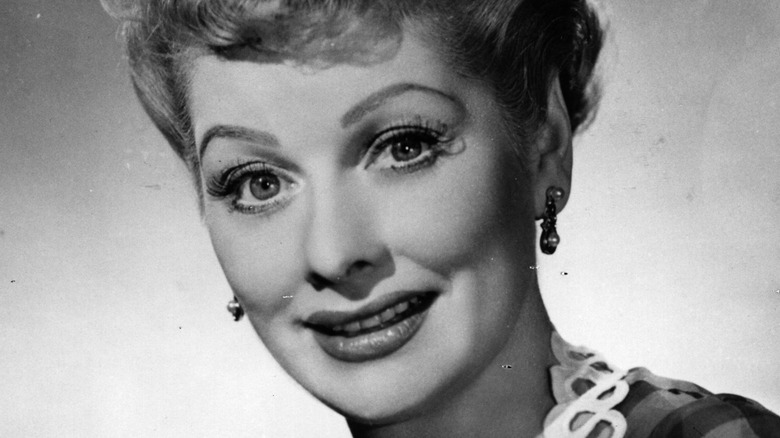 Evening Standard/Getty Images
For more than a decade, Lucille Ball came into America's living rooms as Lucy Ricardo, that zany redhead who spent her days trying to unsuccessfully break into show business and be a star like her bandleader husband, Ricky. Although Lucy never succeeded, she had Ricky's love at the end of each episode. 
"I Love Lucy" ran from 1951-1957, with a spin-off series called "The Lucy-Desi Comedy Hour" running from 1957-1960 (via IMDb). After that, Lucille Ball decided to try her hand at Broadway in the musical "Wildcat," making what some may call a career about-face.
While Broadway may seem like a far cry from the television screen, especially during a time when television was the new way to entertain Americans without them even having to leave their house, Ball had wanted to be on stage since she was a child. As a teen, she even convinced her mother to let her take acting classes in New York City so she could become a theater star. Life eventually took her in a different direction — first to modeling and then to Hollywood where she found her fame (via Biography). She also found someone she couldn't escape — Lucy Ricardo.
Lucille Ball needed a change in her life and career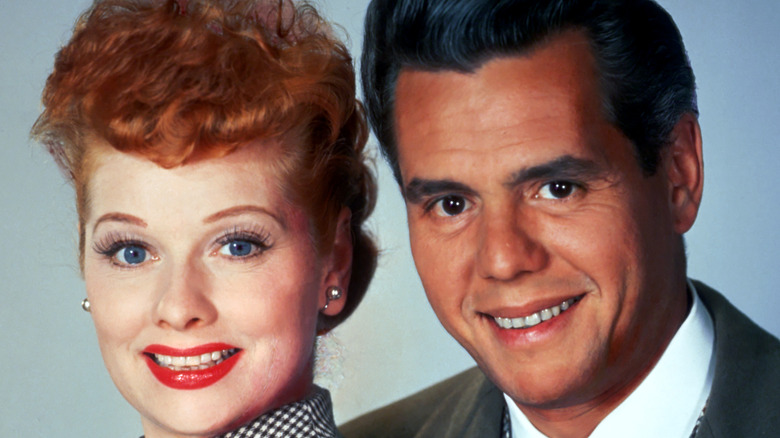 Michael Ochs Archives/Getty Images
When "The Lucy-Desi Comedy Hour" ended in 1960, so did Lucille Ball and Desi Arnaz's marriage. Trouble had plagued the pair since before "I Love Lucy" ever made it to air. Newly divorced and ready to leave that chapter of her life behind, Ball wanted to play a character as far from Lucy Ricardo as possible and do something completely different in life. According to The New York Times, Ball saw Vivien Leigh of "Gone With the Wind" fame in a play and realized she wanted to do the same thing. "What I do is so meaningless, so unimportant," she reportedly said, per The New York Times. "Look what she can do."
That's when Ball started looking for a Broadway vehicle and "Wildcat" came along. The main character was as far from Lucy Ricardo as one could get, and that alone appealed to Ball. Wildy, the main protagonist played by Ball was a woman in jeans who made her way to a southwestern oil town with the intentions of striking it rich (via The New York Times). 
Ball had found her part and headed to Broadway, debuting on December 16, 1960 — the same year she said her first goodbye to television (via Playbill). However, the show was not destined for a long and successful run.
Lucille Ball's biggest problem while appearing in Wildcat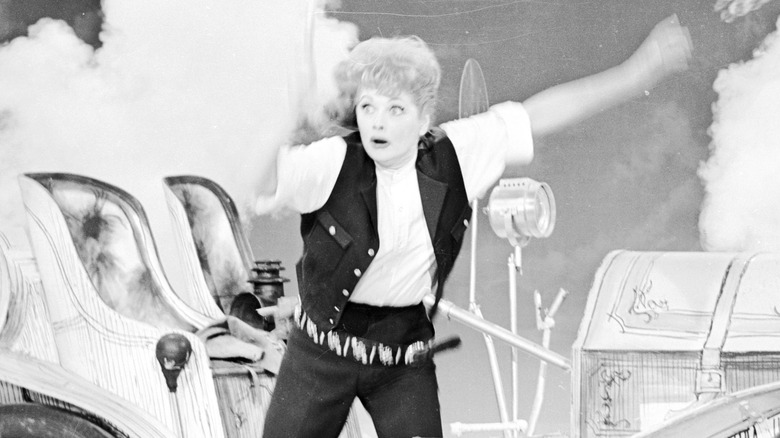 Michael Ochs Archives/Getty Images
It turned out there was a good reason Lucille Ball never made it on Broadway when she moved to New York City in her teens: She couldn't sing or dance, two skills desperately needed if you're going to star in a Broadway musical (via The New York Times). Sadly, the show only ran for 171 performances and closed on June 3, 1961. It was also plagued with problems from opening night on (via Playbill).
While Ball tried her best, she wanted to play for big laughs and often ad-libbed moments into the show that didn't make sense, including asking one character if he knew someone named Fred Mertz, the role William Frawley played on "I Love Lucy" (via The New York Times). She also found "Wildcat" to be physically grueling at age 49 and ended up pulling a tendon, spraining an ankle several times, and even fainting on stage.
While Ball would never try a Broadway musical run again during her career, she did get to carry a movie musical in 1974 when she took on the role of Auntie Mame in the classic hit flick "Mame" (via IMDb).