All The Skin Treatments You Should Be Booking For The Summer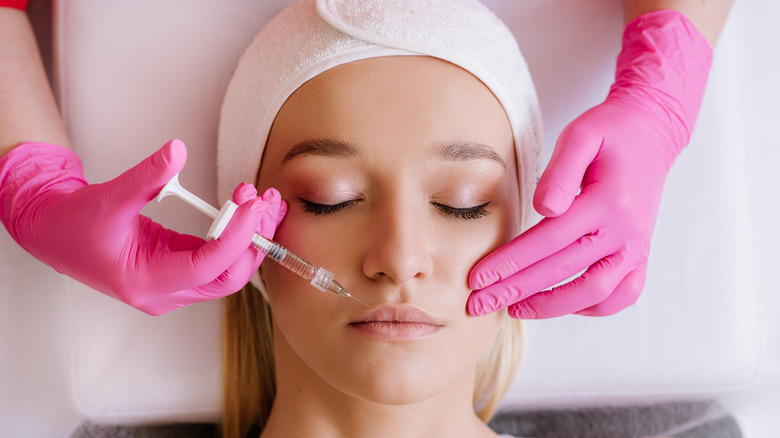 Shutterstock
Once again, the sun is shining, the beach is calling, and temperatures are rapidly rising — summer is upon us. While the warmer weather probably means that you're planning barbecues and beach days, thinking about vacations, and spending hours sunbathing by the pool, as per Mind Body Green, don't forget to factor in the care that your skin might need. As per AEdit, while there are some skincare treatments that aren't recommended during the summer — usually because they can lead to sun sensitivity — there are lots of summer-friendly skin treatments that you can choose from.
According to Byrdie, board-certified dermatologist Shereene Idriss explained that, "For summer, when the sun is hard to avoid, I suggest focusing your in-office treatments on maintenance procedures such as skin tightening, fillers, and botox, which are unaffected by the rays." Idriss went on to say that just 10 minutes of exposure to midday sun can cause some serious skin damage, especially if you've received any resurfacing skincare treatments. She recommended being extremely cautious when it comes to any "resurfacing procedures over summer" as "the sun can definitely slow the healing process and put you at risk for hyperpigmentation." 
It's clear that some skincare treatments just aren't summer-friendly, but the good news is that there are plenty that are.
This skin-plumping skincare treatment is a great summer option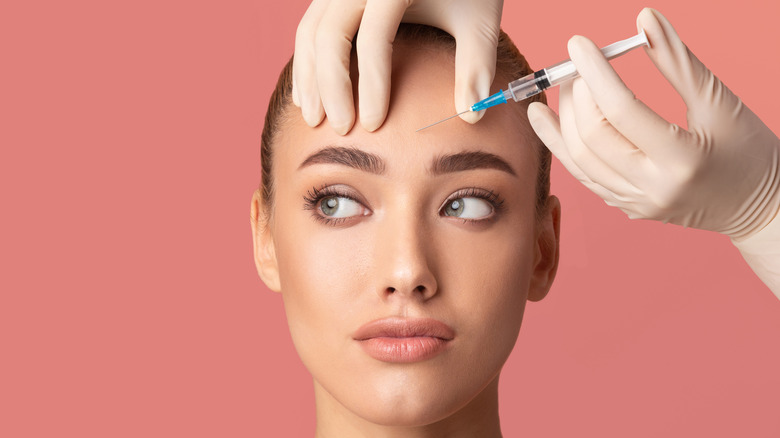 Shutterstock
Just like we rotate our skincare from season to season, we should also think about switching up the treatments we're using to take care of our skin, according to Byrdie. As per AEdit, dermal fillers are a summer-safe skincare treatment. While chemical peels and injectable treatments can be negatively impacted by the sun, dermal fillers aren't impacted in the same way. Dermal fillers are a form of injectable soft tissue filler that help to smooth out and plump the skin, creating a more youthful appearance. They work fast and last between six months and two years.
Another summer-friendly injectable treatment is Botox, which can be used to mask the signs of aging as well as creating a slimmer facial aesthetic. Ultherapy is another summer-friendly skincare treatment, as it's known as "the nonsurgical facelift," according to Healthline. Using ultrasound technology, an ultherapy treatment can be used to supercharge collagen production, increasing skin firmness.
So just be sure to avoid skin resurfacing treatments, remember to wear that daily facial sunscreen, and opt for some youth-inspired skincare!