The Surprising Friendship Between David Beckham And Snoop Dogg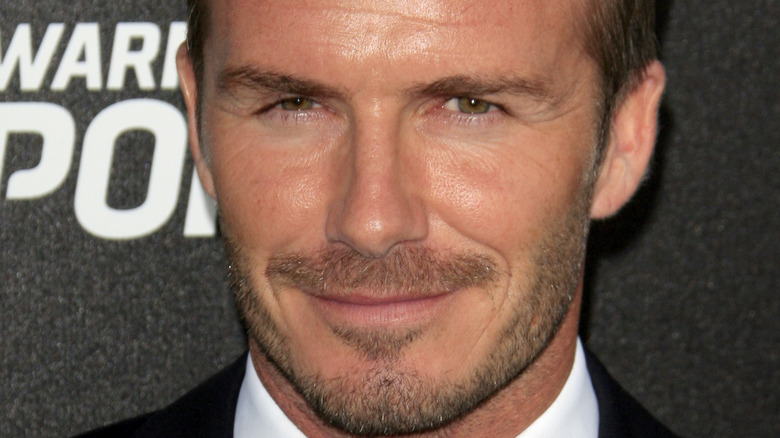 Shutterstock
One of the most famous and accomplished soccer stars on the planet and one of the most iconic rappers to have graced this world. David Beckham and Snoop Dogg are two of the most decorated names in showbiz, but they don't cross paths all too often, right? 
Wrong. As far as unlikely celebrity pals go, Beckham and Snoop might be pretty high up there, but it's true — they're good friends. Despite being in different industries and from different sides of the world, they do actually have more in common than you make think. They're close in age, with just a few years separating them. They also have a strong interest in each other's fields. Snoop Dogg is known to enjoy soccer and Beckham is into all sorts of music, having a rich and varied music taste. "He's my boy," Snoop Dogg told the Mirror. "I love soccer just as he loves hip-hop."
But, how did they meet? And how long have they been friends?
Beckham appeared on Snoop's reality show
Live 8/Getty Images
We know that Snoop Dogg and David Beckham crossed paths in 2005, with the rapper saying that he planned to take his children to watch Beckham in action while he was in the U.S. with his then-team, Real Madrid, with the two getting on well (via the Irish Examiner). Per Gigwise, Snoop phoned up Becks and the pair ended up exchanging calls, texts, and even gifts. 
However, the friendship really solidified two years later when Beckham joined soccer team LA Galaxy, moving to California in the process. Snoop was filming a reality show at the time, "Snoop Dogg's Father Hood," in which Snoop and his wife Shante would introduce their children to various hobbies and interests. One of the episodes was titled "Snoop It Like Beckham" and focused on soccer — of course, Snoop had to get the man himself involved. After they showcased their soccer skills, Snoop took his new BFF to one of his favorite eateries: Roscoe's House of Chicken 'n' Waffles (via The Daily Edge).
Snoop gives Becks first dibs on his music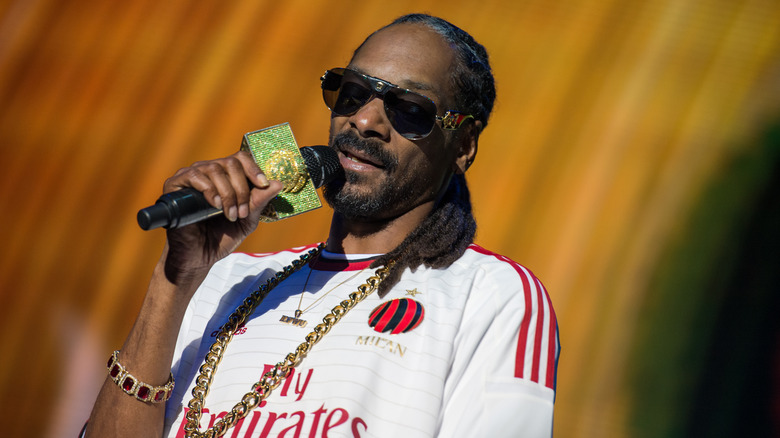 Shutterstock
Not only that, but David Beckham is one of the first people to hear his pal's new music before the rest of us get to put our ears on it (via The Daily Edge). We know that the ex-Manchester United star is a keen music fan, enjoying the material of everyone from icons like Elton John and Michael Jackson to British indie legends The Stone Roses (via HuffPost), but it seems that we can add Snoop Dogg to that list too.
As Snoop said of Beckham on BBC Radio 1 (via NME), "When I make my records, he's one of the first people I send the record to before it's done, even before the label get it. He's a great father, a great husband and a great friend, I love our friendship and some people in life just come together for some odd reason."
Sure, you might not have imagined them to be such close friends, but it looks as if the pair really are best buds.