Why Sylvester Stallone's Recent Photo With His Daughters Has The Internet In Stitches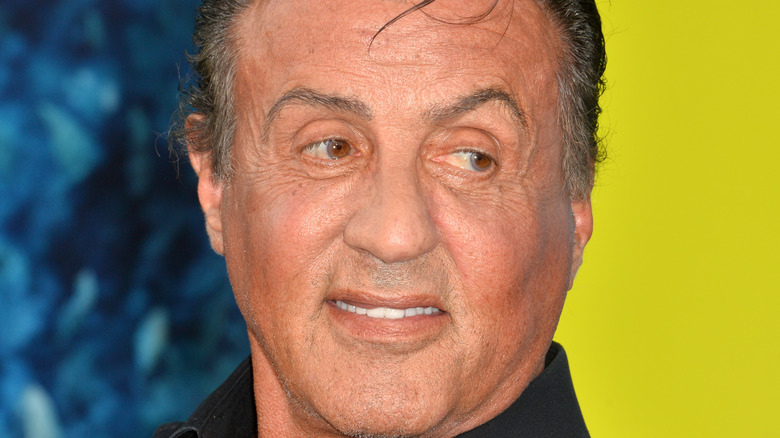 Shutterstock
Sylvester Stallone isn't normally known for comedy but he recently cracked a joke that had the internet acknowledging his comedic timing isn't half bad (via the Daily Mail).
The action superstar may be in his 70s but isn't showing any sign of slowing down any time soon. He not only has reprised both his iconic roles as both John Rambo and Rocky Balboa past an age at which most people retire but, according to IMDb, he's still got several more films in the works. Not the least of which is the long-anticipated DC project "The Suicide Squad."
It isn't just his movies keeping him busy, either. The "Creed" actor joked with on Live with Kelly and Ryan about his estrogen-heavy home where he is surrounded by women: his wife Jennifer Flavin; his three daughters; and "a neutered dog."
His daughters Sophia, Sistine, and Scarlet have been in the public eye themselves. All three even appeared collectively as Miss Golden Globe in 2017(via Harper's Bazaar).
Stallone's daughters are passing him by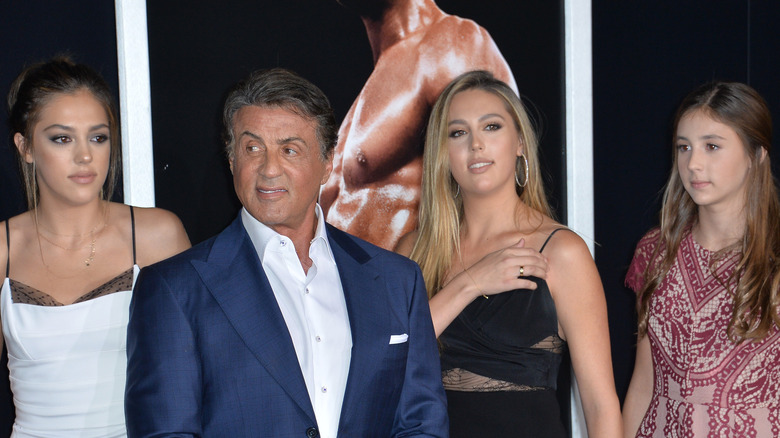 While Sistine may have been the only one to follow her father into acting, having starred in "48 Meters Down: Uncaged," per IMDb, all three women may have inherited his prowess for using their hands to settle arguments. Though, as they told Harper's Bazaar, their hand combat comes in a form much less physical — Scarlet explained their chosen method of resolution is "rock, paper, scissors." There is one thing they got from their former model mother, though, and that's their height.
The trio of beauties hit the red carpet together for the premiere of Sistine's movie "Midnight in the Switchgrass" (via Insider). Before they hit the road though, dad snapped the proud papa pic he posted to Instagram with his gorgeous girls boasting in the caption, "I am a very very lucky man to have such wonderful, loving children who brought me nothing but joy."
It was what followed that gave fans a chuckle as he acknowledged the very obvious fact that they are rapidly gaining on the "Cop Land" star by adding, "Now I wish they would stop growing so tall!"