Vanessa Hudgens Reveals How Having Short Hair Changed Her Makeup And Style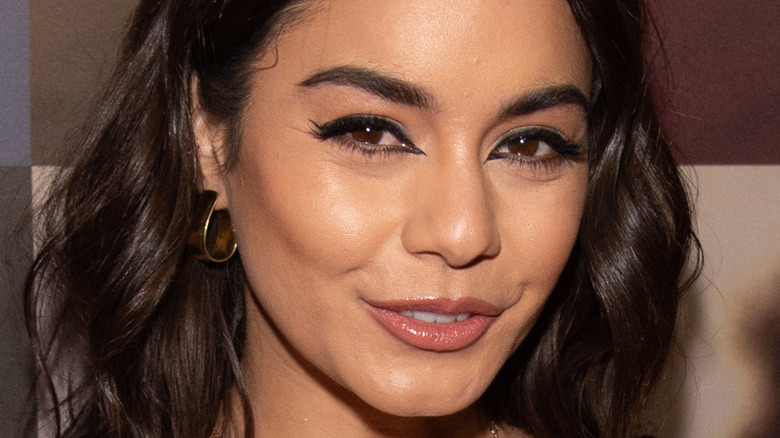 Shutterstock
Vanessa Hudgens — "High School Musical" alum and style icon. This talented singer and actor has been a star for over a decade, and we're always interested to learn what inspires her ever-evolving style. We know the former Disney darling is a big fan of high-fashion designers, as she can be seen donning many over the years, per Elle. However, she is perhaps best known for her cheeky grin and flowing chestnut tresses. So, when the "Princess Switch" actor simultaneously chopped her locks and debuted a style we weren't used to seeing, it was a bit of a surprise. 
It turns out that Hudgens had to get used to her new look as well. "When I cut it, I was working, so I didn't worry about it. But when I got home, I was in my closet and I was like, 'I do not know how to dress myself.' I put on what I normally would wear and it just did not work," Hudgens admitted to Allure in 2011. Keep scrolling to learn how having short hair changed Hudgens' makeup and style.
Hudgens knew she had to rethink both her style and makeup choices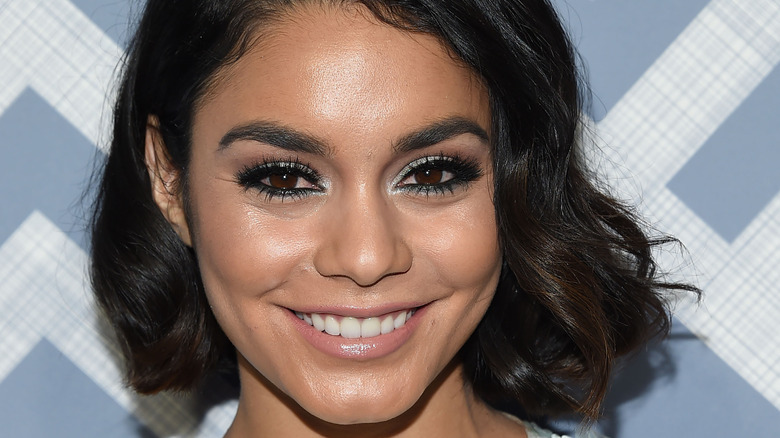 Shutterstock
Vanessa Hudgens further explained to Allure that her shorter hairstyle felt like a coming-of-age moment. "And I came to find that when you do have short hair you have to be a lot more chic. It's all about different shapes and different lines. So, like, a long bohemian skirt and a midriff cut-off top does not work at all. It's fun, though, because I feel like that's a lot more coming-of-age, which is how I feel as well," she explained.
It wasn't just her style that changed with her new short do; Hudgens also changed her makeup choices. "I felt like I needed to start putting on makeup. I found myself doing a lot more bold lips," she said. "I love messing with my look and my style and getting inspiration from different eras. So it's actually been really fun," she continued. 
Since her first dramatic haircut, Hudgens has changed her look multiple times. These days, the star is sporting medium-length locks, and it's safe to say no matter what length she sports, she'll always make headlines for being in style.