Is Kanye West's Feud With Jay-Z Officially Over?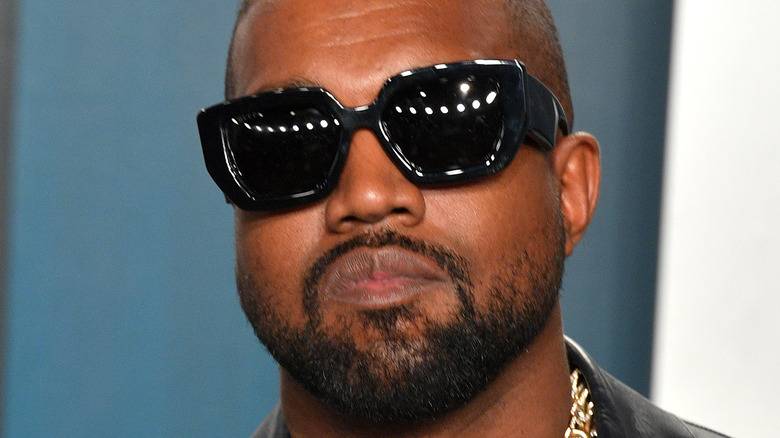 George Pimentel/Getty Images
Just in case you've somehow missed the news, Kanye West is back. While his latest album "DONDA" isn't on streaming services just yet – though it's still slated to release on July 23 – the rapper unveiled the album at a listening party at the Mercedes-Benz Arena in Atlanta, playing the album to 40,000 dedicated Yeezy fans on July 22 (via The Independent). 
The biggest talking point of the album is the track featuring Jay-Z, rumored to be the final one on the album. As loyal fans know, the two rappers have a long history, first working together more than two decades ago, on a track from Jay-Z's 2000 album "The Dynasty: Roc La Familia" (via Tidal), before going on to frequently collaborate, Jay-Z acting as a mentor of sorts to the younger West. 
The pair even released an album together, dropping "Watch the Throne" in 2011, before they were reported to have fallen out in 2014 when Jay-Z and his wife Beyoncé did not attend the wedding between Kanye and Kim Kardashian. Since then, it never seemed as if they'd buried the hatchet, but could the feud finally be over?
Could there be a Watch the Throne 2 in the making?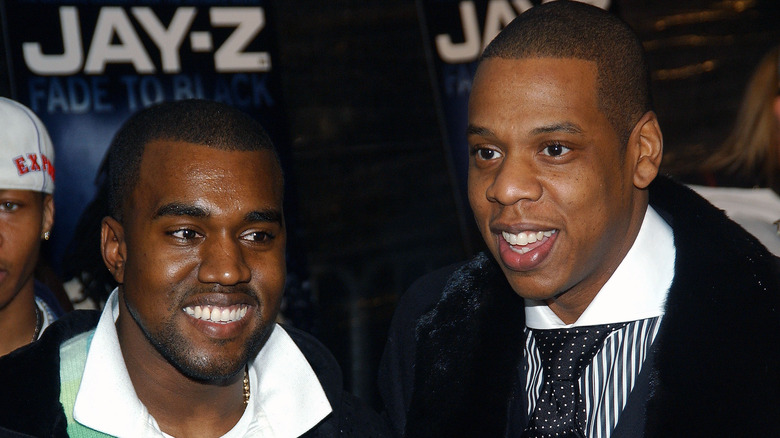 Shutterstock
During Jay-Z's appearance on the Kanye West track, "The Blueprint" rapper appears to poke fun at West for his support of former US President Donald Trump, making a joke about the infamous "red cap" with the "Make America Great Again" slogan (via The Independent). 
Jay-Z and Beyoncé have been known for their endorsement of Democratic candidates, including Trump's 2016 opponent Hillary Clinton, so it's perhaps a good sign that rap legends can engage in some light-hearted teasing on the topic of politics (via The Guardian). 
Not only that but per The Independent, there are rumors that Jay-Z hinted at a potential follow-up project to the pair's critically-acclaimed collaborative album "Watch the Throne" – if this was to happen, we'd be able to safely assume that the feud is over for good. Certainly, we'll be keeping our eyes and ears open for more news.