What We Know About Addison Rae And Donald Trump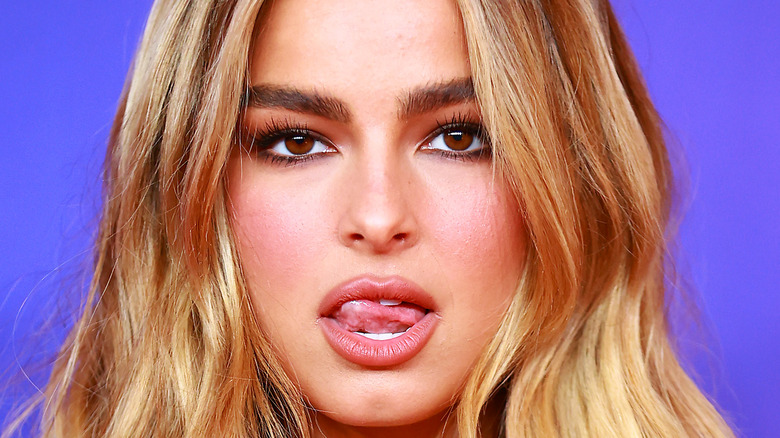 Matt Winkelmeyer/2021 Mtv Movie And Tv Awards/Getty Images
TikTok star Addison Rae has received a wave of backlash from fans on social media after appearing to support former President of the United States Donald Trump. According to Buzzfeed News, the controversy began when a video clip of Trump attending a UFC 246 match went viral and appeared to show Rae moving through a crowd in order to introduce herself to the former President. 
In the clip, the social media personality is shown tapping Trump on the shoulder before introducing herself and can be heard saying, "So nice to meet you" to the twice-impeached president. Per The New York Times, the exchange was later uploaded on Youtube, prompting some fans to express their disappointment in her apparent support of Trump. 
"So Addison Rae just "HAD" to say hi to trump? But she's not a supporter ok...," wrote one disgruntled fan on Twitter, while another user sarcastically commented, "You mean to tell me that Addison rae the rich white girl from Louisiana who's parents look like THAT is a trump supporter?"
A resurfaced tweet also landed Addison in hot water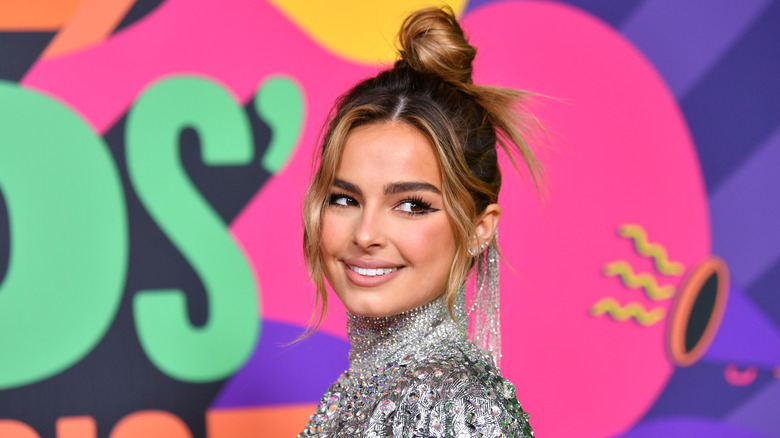 Amy Sussman/kca2021/Getty Images
According to JustJared, the UFC viral video wasn't the only Trump-related post to land the TikTok star in hot water, as a tweet dating back to 2016 also appeared to highlight Addison's support of former President Donald Trump. The tweet in question was posted by MMA fighter, Derek Brunson, who wrote at the time, "Who y'all voting for. 'RT' for Hillary Clinton. 'Like' for Donald Trump."
Eagled-eyed fans noticed Rae had in fact liked the tweet during the 2016 election cycle, suggesting she would have voted for Trump if she had been old enough at the time. 
"Addison Rae supports trump. Wow, the hypocrisy," a fan wrote on Twitter in response to the resurfaced tweet. However, other social media users were quick to defend Addison, with some fans criticizing those who tried to "cancel" Rae for her social media activity. "People are trying to cancel Addison Rae for saying hi to trump I'm done with this country," one user posted, while another supporter added, "People trying to cancel Addison because they think she supports Trump... first of all, why wouldn't she support Trump?"