Did Prince George See The Queen For His Birthday?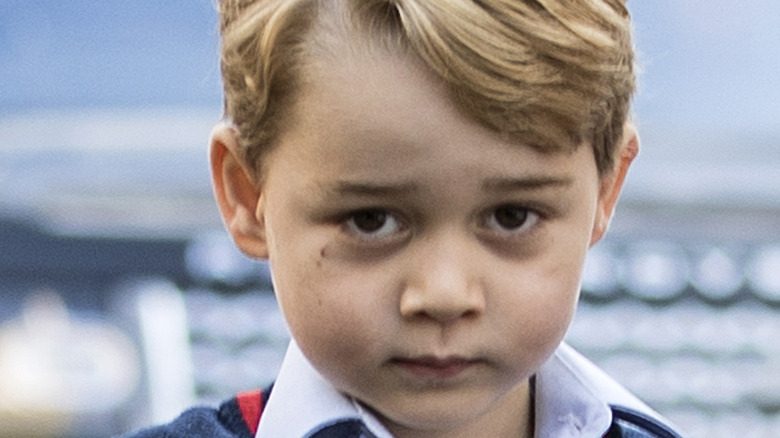 Wpa Pool/Getty Images
Prince William and Kate Middleton's oldest son, Prince George, celebrated his birthday on July 22, 2021. The 8-year-old heir is said to be a happy and energetic little boy, who leads a fairly normal lifestyle. Royal expert Duncan Larcombe gave fans some insight into George's personality, per The Mirror. "Although Prince George might be future king of the castle, he's not king of the castle yet. He's not Little Lord Fauntleroy. He's a rascal 8-year-old — full of mischief and always playing tricks and pranks on his younger sister and brother," Larcombe told OK! "Hopefully George can enjoy all the benefits of royal life, but without the extraordinary, weird impact of growing up in a goldfish bowl," he added.
Page Six reported that on George's seventh birthday in 2020, the young royal learned that he was third in line for the throne behind his father, Prince William, and his grandfather, Prince Charles. The news may have been exciting and a bit heavy for the then 7 year old, but it seems that his eighth birthday was a bit lighter, and he even got to celebrate in an unconventional way with his great-grandmother, Queen Elizabeth II.
This is how Prince George celebrated his birthday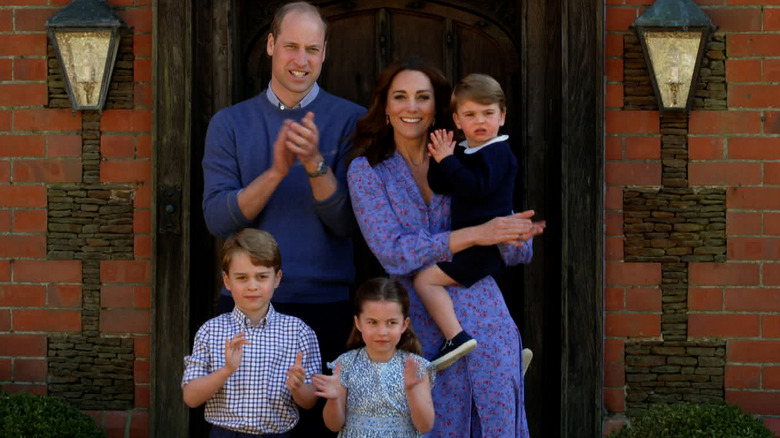 Comic Relief/Getty Images
Prince George is growing up fast, but he still got to celebrate his birthday with those closest to him. The young royal was said to spend the day with his parents, Prince William and Kate Middleton, as well as his siblings, Princess Charlotte and Prince Louis. "It's really nice for him because there's no school at the moment. He's on holiday," an insider told Us Weekly of George's birthday celebration. "Kate and William surprised George with a football cake. He received lots of lovely presents — a nature explorer set and a cool watch!" the informant added. 
Charlotte and Louis also got into the spirit by making "their own adorable birthday cards for their brother." In addition, George also got to see his great-grandmother, Queen Elizabeth, on his special day. However, he was forced to speak with her online instead of in person. "The queen Zoomed Prince George to wish him a happy birthday. She sent him a lovely gift as a surprise," the source revealed, adding that George "loves his great grandmother so much."
The royal source went on to confess that George has "grown up over the last year," as he continues to learn the ins and outs of the royal lifestyle. "[He] likes doing things his way," the insider admitted, adding that he's "a confident and energetic little boy [who] loves reading, sports, puzzles and is super outdoorsy and adventurous." It appears that George had a wonderful eighth birthday with those who matter most.