Bill Cosby's Wife, Camille Cosby, Said This About Her Husband's Accusers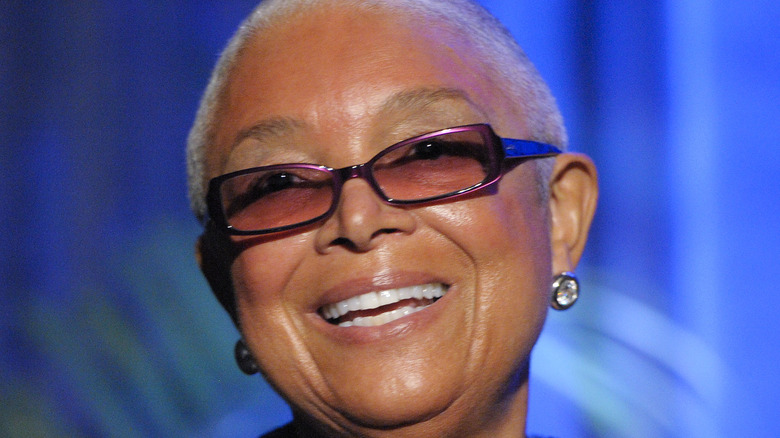 Leigh Vogel/Getty Images
Since 2015 — when Bill Cosby was first accused of sexually assaulting a bevy of women by drugging them and having sex with them against their will — his wife, Camille Cosby, has been by his side, defending her husband and proclaiming his innocence. While his first trial resulted in a hung jury, he was found guilty of assaulting one accuser in 2018 and sentenced to three to 10 years in prison.
When Cosby was surprisingly released on June 30, 2021, after the Pennsylvania Supreme Court threw his conviction out based on a previous agreement he made with prosecutors years earlier (via The Associated Press), a spokesperson for Camille told Us Weekly she was "ecstatic, relieved, and happy" about the news. She was in her Massachusetts home at the time, but Cosby eventually traveled there from Pennsylvania to reunite with his wife of more than 50 years a few days after the release (via the New York Post). However, when Camille first learned the Pennsylvania Supreme Court was going to hear her husband's appeal in June 2020, she gave an extensive interview to ABC News and told the outlet exactly how she felt about the many women who said her husband had assaulted them.
Camille Cosby said that she knows 'how women can lie'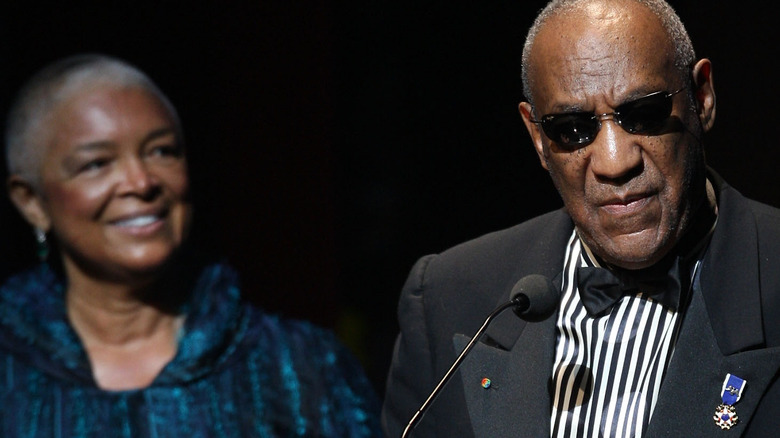 Bryan Bedder/Getty Images
Camille Cosby made it clear she felt (and still feels) very little sympathy for the bevy of women who came forward since 2015 accusing Bill Cosby of sexually assaulting them throughout his years of fame. "First of all, I don't care what they feel," Camille very bluntly said before offering her view on the entire #MeToo movement, which doesn't exactly match the view of many of her fellow females.
"The #MeToo movement and movements like them have intentional ignorance pertaining to the history of particular white women — not all white women — but particular white women, who have from the very beginning, pertaining to the enslavement of African people, accused black males of sexual assault without any proof whatsoever, no proof, anywhere on the face of the earth," she told ABC News. Camille continued by saying that women have "put out a lie" when it comes to accusing men of harassment and assault, and that gender has never been a factor when the "truth" is concerned. 
When speaking of the #MeToo movement, Camille said that those within it needed to "clean up their acts," and that it is only those who haven't "participated anything nefarious" who can identify lies and false claims. "We know how [women] can do the same things that men do — that some men do — because there are good men and bad men. There are good women and bad women," she said.